The Bigger The Better
September 29, 2009 02:52 PM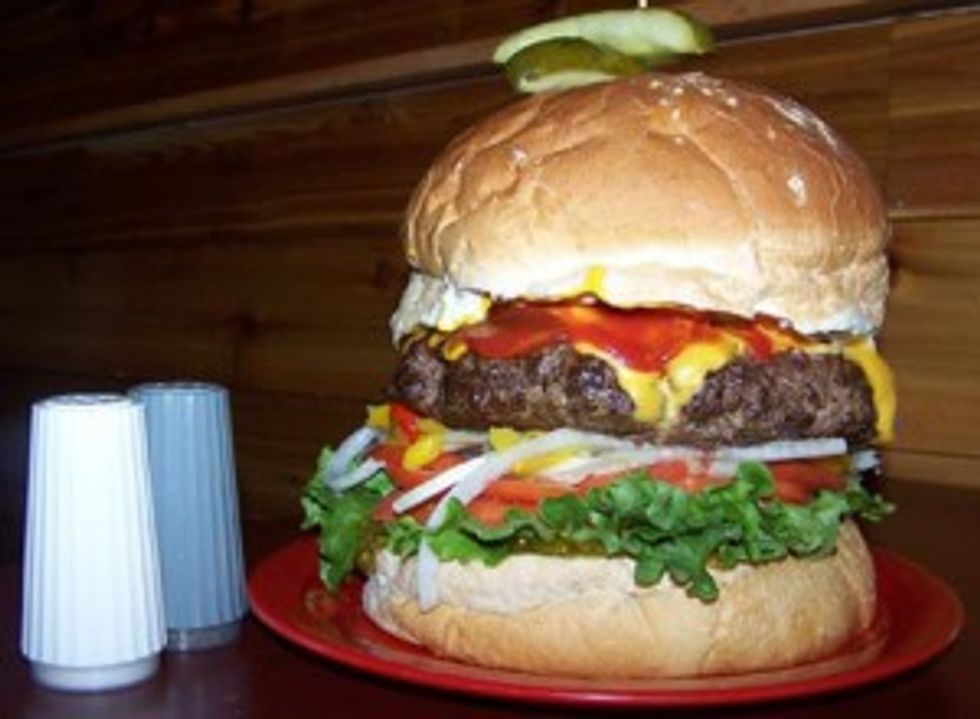 For all of our Jews in the District who have yet to recover from 25+ hours of fasting and some good old fashioned atoning, just saying, there's always the option of converting to a fast-free religion... But really, we know that bagels and lox is not that filling and that you almost died without caffeine. It's time for a LARGE, LARGE meal.
---
Where Jews and non-Jews alike can huge portions that really satisfy hunger, post-atonement or any day:
Pasta Mia: This restaurant serves HUGE, HUGE portions of pasta. Note the soup Nazi like conditions- no reservations, dinner from 6:30PM-8:30PM only, no splitting, wine comes by the carafe only, and no credit cards- but if you want pasta, you will not leave this place hungry. In fact, you will leave with leftovers, it's impossible not to.
Jumbo Slice: Nothing satisfies hunger (and the drunk munchies) like a HUGE slice of pizza.
Buca Di Beppo: The food isn't the best Italian food in the District, but if you are hungry, you can indulge in pounds upon pounds of pasta and chicken Marsala at this place.
Rays the Steak: The steak is large, and, not to mention, incredibly tasty. The bone marrow may look unappetizing, but it makes the steak. Order it. Trust us.
The Indian Experience: Indian food buffets naturally offer lots of food to their patrons, but the Indian Experience offers excellent food at a reasonable price. Their lunch buffet is only 12 bucks and you can certainly eat enough food to guarantee that you will not be productive at work for the rest of the afternoon.
Founding Farmers: Most expensive nice restaurants serve tiny portions of food, but not Founding Farmers. Your meal, in addition to being perfectly cooked and delicious, will be large. Have to recommend the burger as one of the best items that will definitely fill you up.