The New Economy
January 24, 2006 09:33 AM
This morning, Ford announced the end of 30,000 jobs. This week, the guy in charge of that decision is grinning at you from newstands nationwide: he'sTime's cover model. The headline? "CAN THIS MAN SAVE THE AUTO INDUSTRY?"
---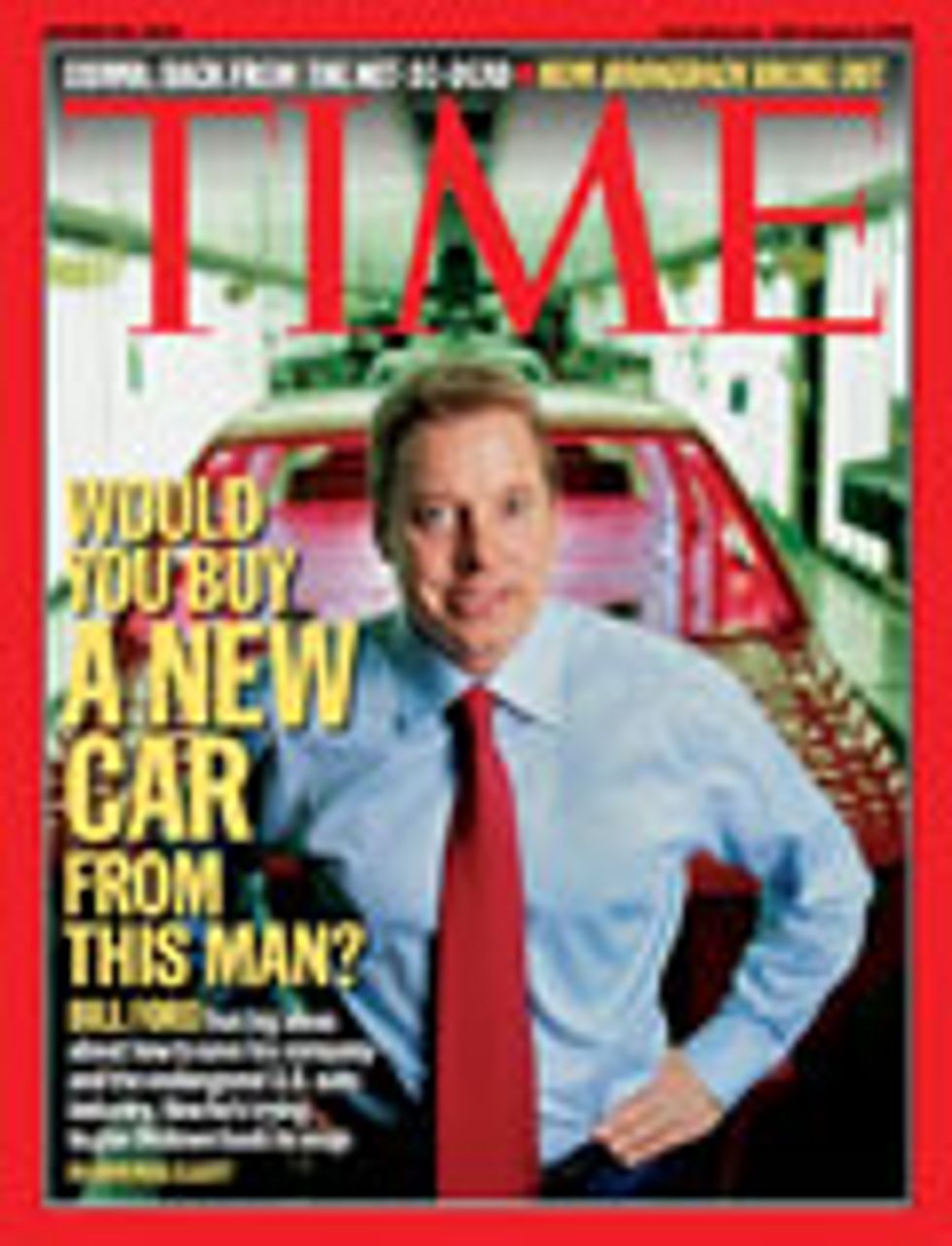 Hefty task for a guy who not only failed save his workers' jobs, but proved so personally repellent to gainful employment that the Newsweek scion who wrote his cover story got fired a couple days ago.
Welcome to the "new" economy. It's new because you're not in it.
Ford Slashes 28% of its Workforce in Sweeping Bid to Save Itself. [Detroit News]
Can This Man Save The Auto Industry? [Time]