Things Paul Ryan Also Does Not Know
News
June 14, 2018 03:57 PM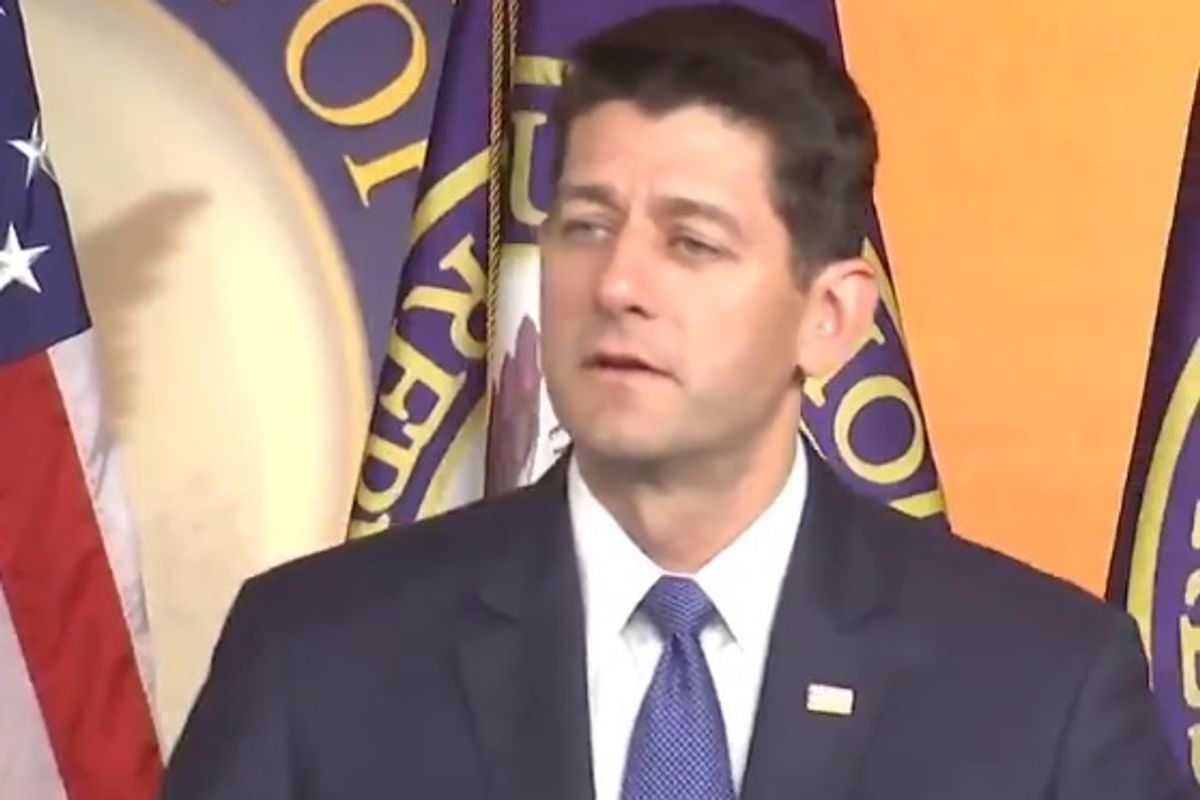 Paul Ryan was asked today whether, like some top Republicans, he might have any nagging doubts about EPA administrator Scott Pruitt's ability to keep wrecking the environment. You know, anything at all that might lead him to think Pruitt should leave office, maybe a lot later this year, perhaps after the summer beach-oiling season. Here, enjoy his puzzled reply, in which he appears to channel Al Sleet, the Hippy-Dippy Weatherman, only without the funny parts:
---
Reporter: Are you confident in EPA Admin. Pruitt? Speaker Ryan: "Frankly I haven't paid that close attention to it… https://t.co/eIgLVGCIqS

— NBC News (@NBC News) 1528992376.0
Prew-witt, you say? Doesn't really ring a bell. You certainly can't expect the Speaker of the House to stay on top of every last little made-up "controversy" in the world, now can you?
We bet, if we try really hard, we could come up with some other things that Paul Ryan does not know. Especially since listicles look right nice with our new platform!
The End! Oh, also, Paul Ryan is thoroughly unaware that the best, most comprehensively fact-checked listicles and dick joketicles can be found right here at Yr Wonkette, and that we love our readers very much for
helping us pay the bills!
Follow Doktor Zoom on Twitter