Tim Pawlenty Compares Presidential Run to Bungee Jump Fail
News
January 09, 2012 02:20 PM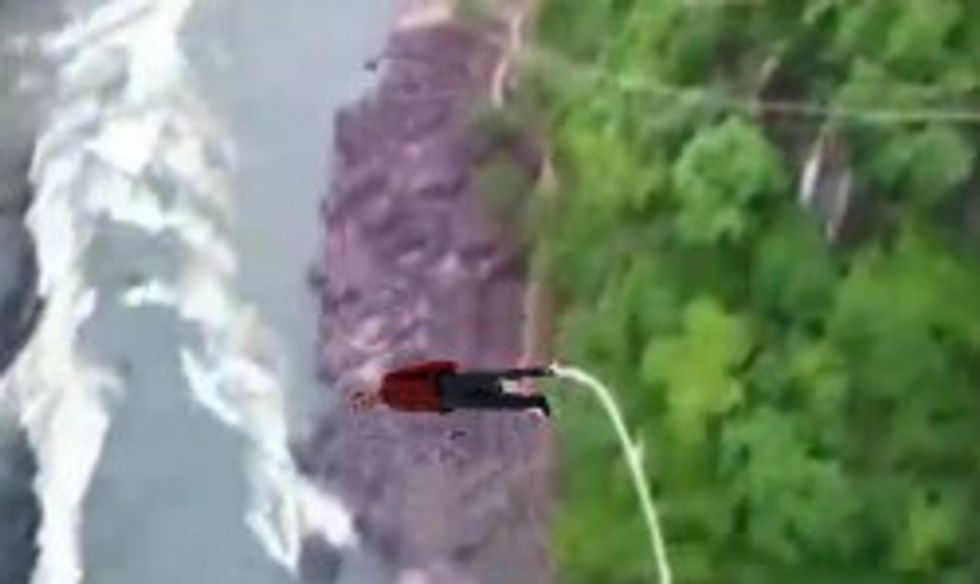 Following Monday's only news story, a 22-year-old Australian woman surviving a bungee cord failing after she jumped into South Africa's Zambezi River, Tim Pawlenty emerged from the floppy disk drive of our minds to compare his failed presidential bid to jumper Erin Langworthy's lucky break.
---
Pawlenty, in an interview with Martha MacCallum on Fox News, began the interview by saying, "By the way, the video of that failed bungee jump kind of reminded me of my own presidential campaign." EEYORE! Come back to us! Our attention isn't adequately dispersed amongst fools now that Bachmann is gone.
Pawlenty, who dropped out of the race on what now seems to be the ridiculously early date of August 14 and endorsed Mitt Romney in September, would certainly agree with Langworthy's description of her fall as feeling like you've been "slapped all over."
The Eeyore behavior didn't stop there: at the end of the interview, MacCallum called Pawlenty the "famed bungee jumper and governor," to which Pawlenty replied, "Failed bungee jumper." Alright then. Unfortunately it's not stopping the former candidate from going around defending Romney against the Bain attacks his rivals are now in the process of ramping up. [Politico]