Tonight! The Wonk Your Brains Out Orgy & World Tour Is Stormin' Norman, Oklahoma!
News
June 18, 2013 02:41 PM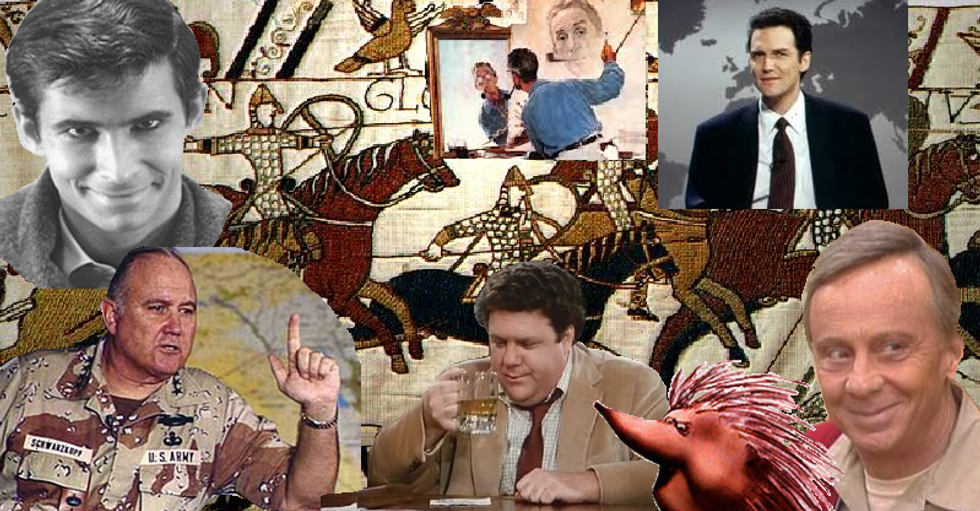 Attention Wonklahomans! The 2013 Wonk Your Brains Out Midwest-Southwest Orgy and World Tour is on its exciting "Homeward Bound: The Quickening" leg (also known as the "Hey, does this Prius smell funny to you?" leg), and is swinging back through the Sooner State tonight! As part of an exclusive two-day side tour of cities whose names sound like boys who get picked on in 8th grade, Wonk Your Brains Out follows its trip toLawrence, Kansas with a stop in Norman, Oklahoma. TONIGHT! Tues., June 18, 6 p.m. at The Mont, 1300 Classen Blvd Norman, OK 73071, (405) 329-3330. We'll be in the Tiki Hut! (It's Doktor Zoom's birthday, but he won't be there, so maybe you could email him some beer!)
---
There are only a few stops left after this, but do not worry -- this sucker's going to wrap up like Buffy the Vampire Slayer, leaving behind a smoking crater of awesomeness that people will talk about for years, not lamely petering out like The X-Files after David Duchovny left. (We are hoping not to be the finale of the Mary Tyler Moore Show, with everyone getting fired, but who knows? Or maybe the whole tour has just been Tommy Westphal's daydream. If we wake up in bed with circa 1990 Suzanne Pleshette, we'll be sure to let you know.) Here's what's left!
Thurs., June 20: Dallas. Location still TBD! Shut up, we'll figure it out and tell you!
Fri.-Sat., June 21-22: Austin. (Party Saturday, 6 p.m.! But you could still buy us dinner on Friday maybe, if'n you want!) East Side Pies, 1401 Rosewood Ave. ATX 78702. NOTE: We are buying the pizzas, but this one is BYOB! Impress us with your elegant and whimsical brews!!!
Sun., June 23: Las Cruces, New Mexico. Or not. Probably not, right? We never want to drive anywhere again in our lives. Until the next Wonkenparty.