Trent Reznor's Like Soo Upset That His Music Doesn't Square With The UN Convention Against Torture
News
October 22, 2009 09:49 AM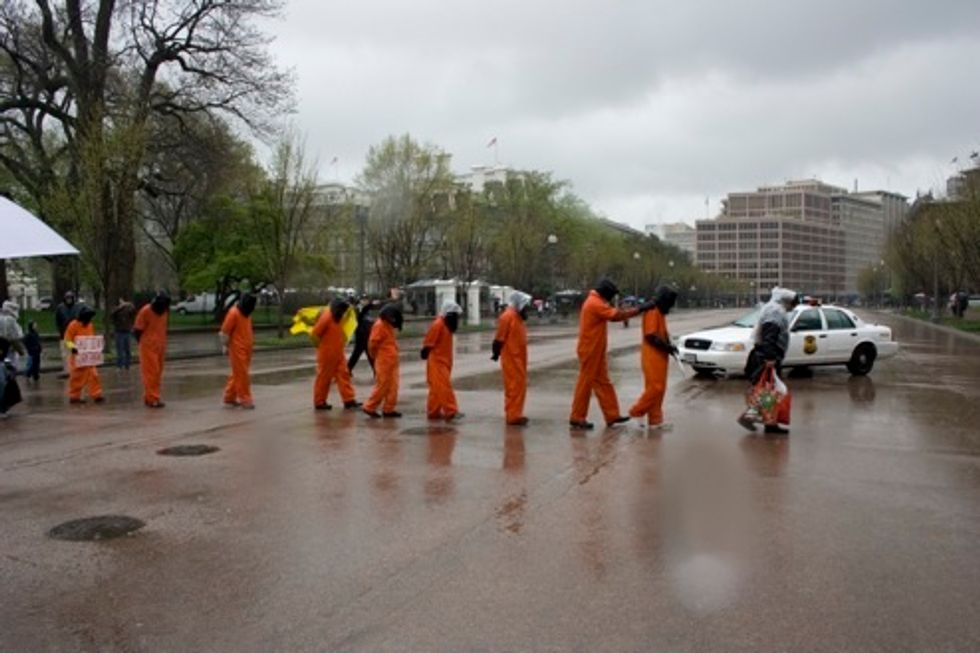 The worst bands on Earth are very offended that their music has been played at Gitmo as part of actual torture, which, legally-speaking, is somehow different than being playing in your stupid brother's car like constantly. All your favorites—Trent Reznor, Billy Bragg, Tom Morello, etc. etc.—have joined the National Campaign to Close Guantanamo, some sort of Traveling Wilburys-like superband. "Guantanamo may be Dick Cheney's idea of America, but it's not mine. The fact that music I helped create was used in crimes against humanity sickens me -- we need to end torture and close Guantanamo now," said Morello, he of Rage Against the Machine. Oh man, things are about to get so heavy and shit.
---
Politics: This is the very thing all those songs are about, right guys? Dude... this is the MACHINE:
"Hoping to cast further light on the potential illegalities that took place at the detention facility, the group is also working to obtain records about why and how music was used (under laws authorized by the Bush administration) to effectively torture suspected terrorists. The musicians have officially endorsed a Freedom of Information Act request for the declassification of all secret government records pertaining to music utilized during interrogations. At least two members of the coalition, Reznor and Morello, have had their music linked to interrogations."
It's like, at the very least the military could have the courtesy to say they're just playing Evil Empire ironically.
[HuffPost]