Trump Giving Out Security Clearances Like Jizz-Stained Copies Of Forbes
Russia
February 12, 2018 02:15 PM
As the scandal of former White House secretary and wife beater Rob Porter unfolded last week, we learned that -- just like Porter -- there are "dozens" of White House officials who lack a proper security clearance. According to White House officials, this backlog is due to a bottleneck of so many officials attempting to get clearance at the same time, a process that many previous administrations say is questionable a crock of shit. (While there is a backlog, and there is a bottleneck, these officials should have been able to get clearance in a month or two. That they couldn't is entirely on them and their itchy fists.)
---
Since so many Trump officials are unable to pass the necessary background checks, they've been operating on interim security clearances. This means that Trump officials have such sketchy pasts that they require a rubber stamp at regular intervals. A small price for loyalty considering their years of shady dealings with foreign governments, criminal history, substance abuse problems, and/or financial or psychological troubles.
The irony of course is that Trump spent months bitching about Hillary Clinton's inability to be trusted with government secrets. But then, less than a month into his presidency, he read national security secrets by cell phone light at Mar-a-Lago while dozens of onlookers took pictures.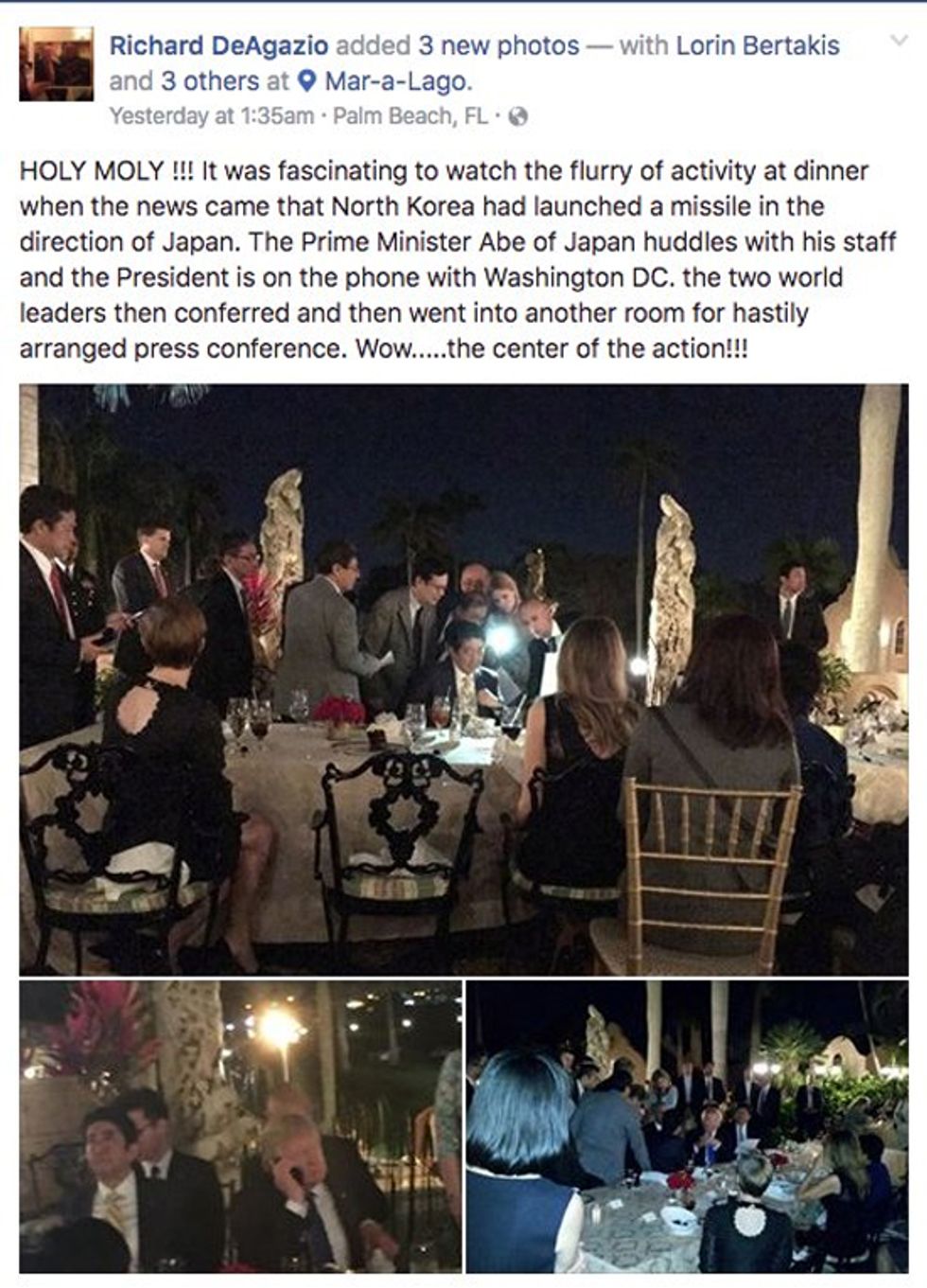 In May he one-upped himself by blabbing state secrets to Russian officials in the Oval Office -- a meeting that was only announced to the US press after Russian state media began releasing photos.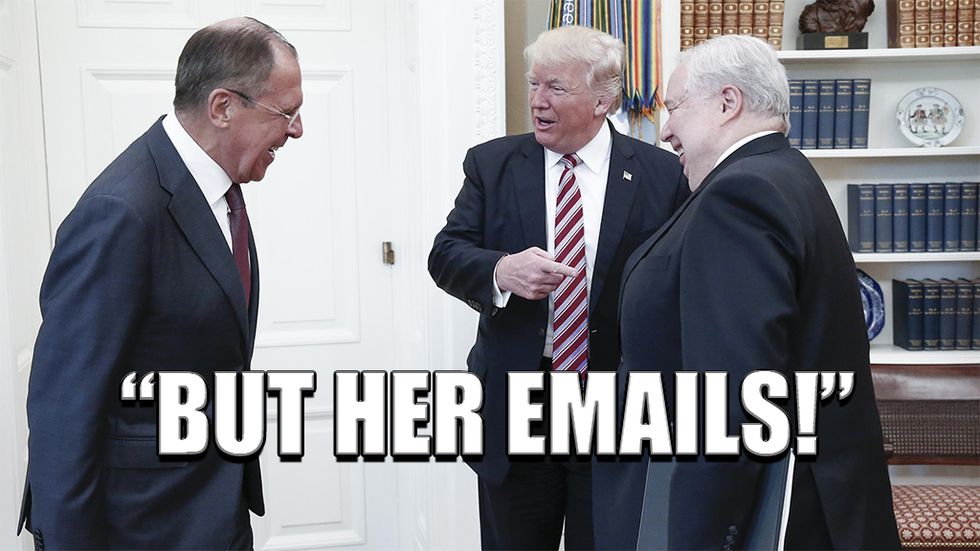 For reals
Right now, there are more than 700,000 people waiting for a security clearance. (Which, weirdly, isn't even Trump's fault!) A few weeks ago Democratic Rep. and Elijah Cummings found that, over a three year period,
165 interim security clearances were issued to people who failed background checks,
including someone who was once charged with the felony rape of a child. Cummings wanted to know how there can be such a backlog in the investigation process, yet people like Mike Flynn, Sebastian Gorka, and Steve Bannon didn't seem to have a problem.
The same sentiment has been echoed by Republican Sen. Jeff Flake, who yesterday called for an investigation and reform of the security clearance process. Even the nonpartisan Government Accountability Office released a report just last month that acknowledged the need for reform in the clearance process so that clearances can be issued faster, regularly reviewed, and updated in the event that someone is a fuck up.
Instead of acknowledging the potential for yet another national security failure, Trump sent his spox-idiots out to the Sunday shows to trash talk battered wives. In context, it makes sense: Trump, a serial adulterer and con artist who's been charged and sued for financial crimes multiple times over several decades, would surround himself with people he can trust. You gotta go with what you know, right?
Dominic Gwinn
Dominic is a broke journalist in Chicago. You can find him in a dirty bar talking to weirdos, or in a gutter taking photos.