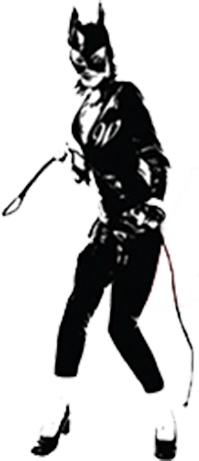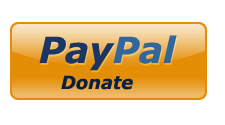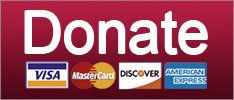 News
It's your Sunday show rundown!
January 27, 2020 10:09 AM
We begin today's Sunday show roundup with Republican Senator James Lankford of Oklahoma. Making appearances on both CNN's "State of The Union" and ABC's "This Week," Lankford did his best to be a one-man version of the "See No Evil, Hear No Evil, Speak No Evil" monkey.
On CNN, Lankford pretended to be offended that Adam Schiff referred to a report that Trump had threatened senators if they didn't stand with him while simultaneously "seeing no evil" by ignoring Trump's C-level gangster threats towards Schiff when pointed out to him. (We covered it here.) On ABC, Lankford decided to go with "hear no evil" as he told George Stephanopoulos why we shouldn't see new witnesses -- like saying that the House "rushed" impeachment by not waiting on courts to decide subpoenas. Stephanopoulos wasn't having it.
Keep reading...
Show less
Impeachment
And so should everyone else in the world!
January 16, 2020 02:18 PM
More Lev Parnas docs! Are you trying to kill us, Adam Schiff? You dropped another 500 pages of Lev's constant WhatsApp messaging last night? REALLY?
Well, the good/bad news is that 40 percent of the new texts are in Ukranian, so we'll have to wait for a translation. And another 40 percent is just these morons sending Hannity clips and Dan Bongino tweets back and forth to each other, punctuated by "Wow!" and "lol." But there's still a lot here, and probably more coming tonight. So, let's do it rundown-style by recipient and maybe we'll finish before the next batch drops.

And incidentally, after we downloaded these documents, some of them appear to have moved, and now we're getting a 404 message. We'll put the link back if it ever reappears.
First up ... who else, right?
Rudy Giuliani
Here's Parnas, apparently in a May 18 group chat with Rudy and two of his phones, being instructed to tell Ukrainian President-Elect Volodymyr Zelenskyy to "stop acting like a boy and become a man and take control" by arresting Ukrainian oligarch Ihor Kolomoisky.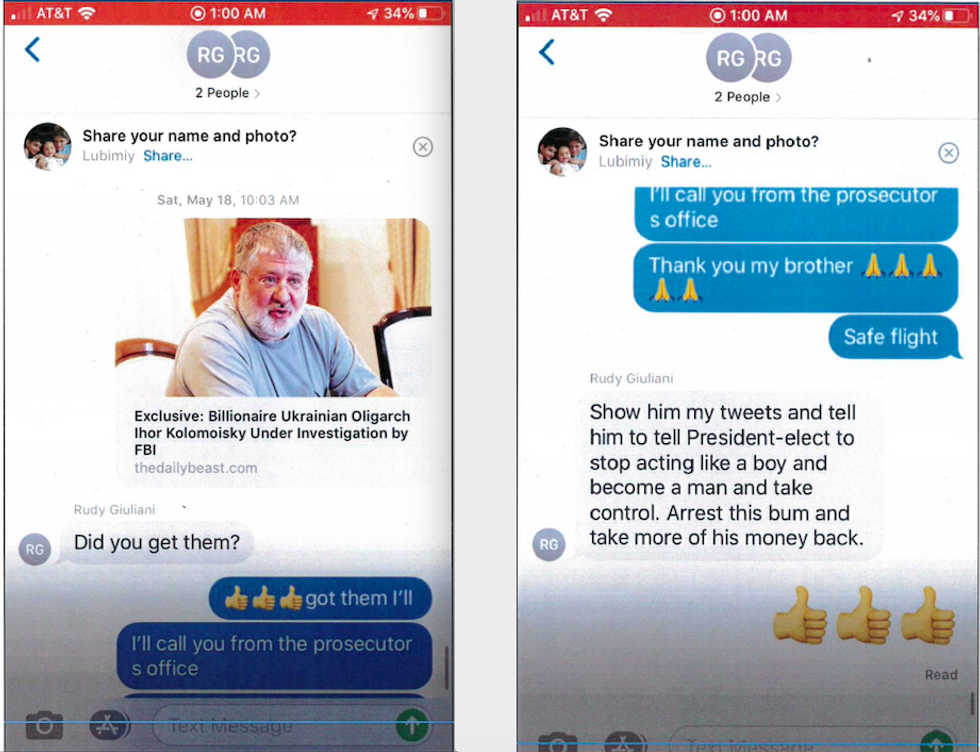 Surely this has nothing to do with Kolmoisky blowing off advances from Giuliani's chucklefuck henchmen Lev Parnas and Igor Fruman and giving an interview that month to Pravda which the Washington Post translated thusly:
They wanted to have a meeting with Zelensky and show Giuliani that they had organized everything. [...] A big scandal may break out, and not only in Ukraine, but in the United States. That is, it may turn out to be a clear conspiracy against Biden.
You ain't kidding, Ihor!
Keep reading...
Show less
©2018 by Commie Girl Industries, Inc