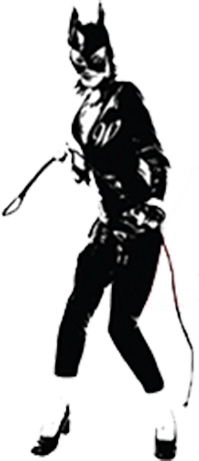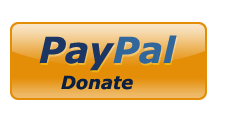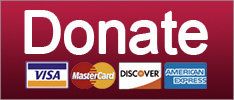 Post-Racial America
Black man starts to suspect that Trump MIGHT BE a racist POS.
September 13, 2019 09:30 AM
Donald Trump has lost his African-American. If it's any help, we're usually the last place you put us. During the 2016 presidential campaign, Trump spotted Gregory Cheadle -- who is black and not the actor Don -- in the crowd at one of his rallies. He paused his rambling nonsense to point at Cheadle and exclaim, "Look at my African-American over here! Look at him. Are you the greatest?" We don't recommend dehumanizing black people by assuming we're your personal property. That fad only lasted for 400 years.
Trump's African-American tried sticking it out in the GOP's "One of The Good Ones" club, where membership has no privileges. But he's finally had enough. Cheadle revealed to PBS News Hour that he's done with Trump's ragtag band of racists and is now a free agent.
CHEADLE: President Trump is a rich guy who is mired in white privilege to the extreme. Republicans are too sheepish to call him out on anything and they are afraid of losing their positions and losing any power themselves.
Cheadle hasn't been back on the plantation that long and already he's race-baiting and waging class warfare. It was all building up inside during the eight goddamn years he wasn't supporting Barack Obama.
Trump Praises to 'My African American' Supporter www.youtube.com
Keep reading...
Show less
Media/Entertainment
What part of GET THE FUCK OUT did you not understand???
September 11, 2019 10:32 AM
Mark Halperin has trouble taking no for an answer. It's a demonstrated issue that cropped up again when he reportedly flipped out on his former boss Phil Griffin. The MSNBC president, like most of civilized society, hasn't forgotten that multiple women accused Halperin of rubbing his penis on them, against their will, at work. Griffin shot down a comeback attempt with Halperin's one-time "Morning Joe" buddies, and Halperin called him directly to, we assume, weep into the phone. When that didn't work, he got downright snippy.
Multiple sources tell The Daily Beast that the conversation earlier this year became acrimonious, with Halperin dishing up vague threats against his former boss.
You'd think someone who considered unwanted frottage "flirting" would at least make direct threats. But Halperin is probably only capable of cutting to the chase when he's threatening to ruin the careers of women who reject his advances. During Halperin's richly deserved #MeToo fall, CNN reported the following:
Another woman claimed Halperin threw her against a window before attempting to kiss her. When the woman rejected his advances, he allegedly called her and said she'd never work in politics or media again.
It's certainly ironic -- at least how Alanis Morissette defines it -- that Griffin told Halperin in so many words that he'd "never work in politics or media again." Halperin's weak-sauce threats, likely delivered while he was wearing his bathrobe, didn't successfully bully Griffin, who probably won't take his phone calls in the future.
Keep reading...
Show less