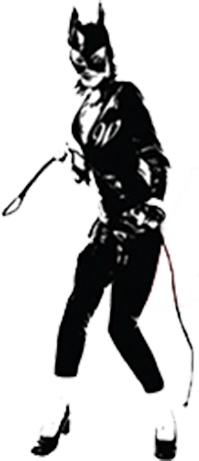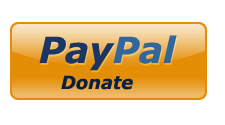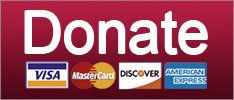 coronavirus
DO NOT take medical advice from this guy! Do not take medical advice from the White House's pet economics crank Peter Navarro. Do not take medical advice from Fox News. And for the love of all that is holy, do not take medical advice from Donald Trump!
REPORTER: And would you also weigh in on this issue of hydroxychloroquine? What do you think about this and what is the medical evidence?

TRUMP: You know how many times he's answered that question?

REPORTER: I'd love to hear from the doctor.

TRUMP: Maybe 15. 15 times. You don't have to ask the question.

REPORTER: He's your medical expert, correct?

TRUMP: He answered that question 15 times.
In his ongoing effort to gaslight the country into believing that COVID-19 is NBD and he's got this pandemic shit on lock, Trump is putting all his chips on the antimalarial drug hydroxychloroquine. Which is why he threw himself in front of the mike and started screaming at the reporter who dared to ask Dr. Fauci about the supposed "miracle drug" hydroxychloroquine that the wingers are touting as the cure for COVID-19. It's a cool trick because, if he can succeed in getting half the country to take it, he can then take the credit for saving 330 million people from coronavirus.
Never mind the fact that many of those people would have either avoided getting sick or recovered anyway. Never mind that the clinical trials haven't proven that it's effective for coronavirus patients. Never mind that it hoarding it for COVID is already depriving lupus patients, for whom it has been proven to work, of access to medicine they need. Never mind that the drug can cause permanent heart arrhythmia. Never mind that it might be toxic when combined with a common diabetes medication. Never mind that Trump's pals at Novartis will make bank on it as the government's source for the drug.
Forget all that. The important thing is to turn this into yet another culture war issue, pitting conservatives who demand "lifesaving treatment" against those dirty, liberal experts who are hellbent on denying it to them.
Keep reading...
Show less
coronavirus
Wake us up from this nightmare!
"The notion of the federal stockpile was it's supposed to be our stockpile," Jared Kushner said during yesterday's coronavirus MAGA rally. "It's not supposed to be states' stockpiles that they then use."
"WHO THE FUCK IS 'OUR'?" screamed America in unison. If it doesn't belong to the states, is the stockpile the property of DC, Guam, and Puerto Rico? Or does Jared think he and Vanky own the nation's stash of medical supplies and can dole them out as they see fit?
That's a joke, because, DUH, of course he does.
"The Strategic National Stockpile is the nation's largest supply of life-saving pharmaceuticals and medical supplies for use in a public health emergency severe enough to cause local supplies to run out," according to its website. "When state, local, tribal, and territorial responders request federal assistance to support their response efforts, the stockpile assures that the right medicines and supplies get to those who need them most during an emergency."
Oh, whoops! Looks like that's not the case anymore. Since Jared's star performance at yesterday's presser, that language has been removed from the web. Now it says that the president owns those ventilators and masks and can hand them out to red states that might vote for him in November, because, HELLO! read your Constitution, people!
Keep reading...
Show less
©2018 by Commie Girl Industries, Inc