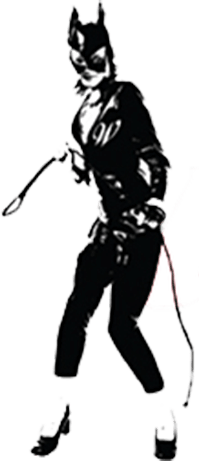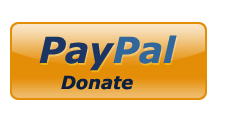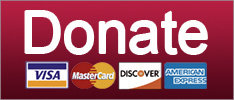 Post-Racial America
Yes, it's because they're not Trumpy enough.
November 14, 2018 05:12 PM
Ohio congressman Jim Jordan would very much like to become speaker of the House (not gonna happen), or even leader of the loser Republicans (not gonna happen), and he knows exactly how to make congressional Republicans popular with the American people again: Just be even bigger dicks and then everyone will elect them, once they're finally as bugfuck insane "intense" as President Grumpypouts. The former head of the House Freedom Caucus made his case on "Fox & Friends": Be like Trump, but turn it up to 15, because eleven is for pussies.
Keep reading...
Show less
News
Aw, did somebody get some bad news?
November 13, 2018 01:42 PM
Yesterday was a national holiday, which means President Lazy Ass spent the whole entire morning in his boudoir, grunting around under the covers with his phone and refusing to answer the door when mean John Kelly tried to knock and make him GO TO WORK, DAMMIT. On top of his normal morning stuff -- cacophonous waterbed farts, "Fox & Friends" and narcissism -- he decided it was time to desperately try to rewrite the narrative, already set in stone, that he is a piece of shit who embarrassed America on his trip to Paris; who cried like a baby because none of the parades in France were personally for him; who made up lies about how he couldn't go visit the graves of 50,000 Americans who died in war because of how his helicopter couldn't possibly fly in France's "partly cloudy with a chance of moist" conditions LAND HURRICANES; and who, upon arrival back in the United States, couldn't be bothered to travel two miles to lay a wreath at Arlington National Cemetery on VETERANS DAY, because, again, he couldn't deal with getting his hair wet in the it wasn't actually raining LAND HURRICANES, which apparently followed him back from France.
Maybe he has rabies and can't even risk touching water, we don't know.
Keep reading...
Show less
Elections
Why can't they all be like Susan Collins?
November 13, 2018 01:10 PM
Senator Lindsey Graham has lamented that his party performed "fairly poorly with suburban women in some of these House districts." This is the canny political observation of a seasoned operator who watched dozens of Republican seats in the suburbs fall to Democrats. The running GOP theory leading up to the midterms was that the districts that voted for Mitt Romney in 2012 but switched to Hillary Clinton in 2016 did so only because of an aversion to Donald Trump. Without Trump himself on the ballot in 2018, these areas would remain loyal to Republican candidates. This did not happen.
We all recognize that "suburban women" is code for white women, specifically well-off, well-educated white women who are probably watching "This Is Us" right now. So, when the election returns came in from suburban districts on election night, it was clear that this prized demographic had fled Trump's party.
Keep reading...
Show less
Post-Racial America
Don't let the doorknob hitya...
November 13, 2018 12:39 PM
BYE, KIRSTJEN! Looks like you'll finally be able to take that vacation to Norway, the multicultural wonderland of the north. Quick, stick a few of those cool tinfoil blankets in your pocketbook, just in case they deactivate your badge while you're in the ladies room!
The Washington Post reports that Trump will be giving Homeland Security Secretary Kirstjen Nielsen the boot any second now. Apparently, she failed to grasp that you can't just tell Trump the crazy shit he wants to do is illegal. You have to smile and nod, then try to keep a low profile while staying one step ahead of the law. DUH.
Keep reading...
Show less
Russia
November 13, 2018 12:10 PM
Hello Wonks! With cabinet members getting terminated by Trump faster than his likely (ALLEGED!) unprotected sex induced pregnancies, we figured we'd check in with Kellyanne Conway, who will never leave, to see what she's been up to the past couple of days. Spoiler: she thinks her husband is an idiot.
Conway made multiple appearance on the Sunday shows to spin the "truth" on Trump's replacement of Confederate Keebler Elf Jeff Sessions ...

Keep reading...
Show less
Russia
Unless it turns out we're wrong, in which case we weren't actually wrong, YOU WERE WRONG FOR READING THIS.
November 12, 2018 05:50 PM
It's a cloudy day in Washington DC. It's also a federal holiday, Veterans Day, but Donald Trump can't do normal presidential Veterans Day stuff like lay a wreath at Arlington National Cemetery because he saw a cloud and you know what clouds do, they spit water at your face, and Donald Trump can't get wet because he probably has rabies, allegedly.
DC is quiet, is our point.
But there are indicators that somebody is at work, and that somebody is Robert Mueller. We could be wrong, but we have a sneaking suspicion that tomorrow, or Wednesday, or at the very latest Friday, we are going to get Indictment O'Clock for an early Christmas present. Here is why:
Keep reading...
Show less
Post-Racial America
It always comes down to Broward.
November 12, 2018 05:15 PM
The 2000 election is never dead. It's not even past. We're doomed to repeat the whole hideous hanging chads Florida debacle for all eternity. Roger Stone is even getting the gang back together for another Brooks Brothers riot, featuring Laura Loomer and the QAnon crew. Bring your Trumpy Bear along for the show and receive a free beer koozie!
As Rick Scott's lead over Bill Nelson in the senatorial election shrinks to 13,000 votes, the GOP has entered full panic mode. Just like in 2000, they need a judge to step in and put a stop to the vote counting STAT! What a lucky break that the election supervisors in both Broward and Palm Beach Counties are African American women -- not that they'd have had any trouble getting Trump to shout insane shit about the election, but it doesn't hurt.
Keep reading...
Show less
Trump
OK we're kidding, he's still yelling at clouds.
November 12, 2018 04:43 PM
Donald Trump is back from Paris, shaking off his incredibly challenging weekend surrounded by globalists who hate America. Along the way, he blew off visiting an American WWI cemetery Saturday because "rain," scowled his way through a ceremony marking the 100th anniversary of the Armistice, at which French President Emmanuel Macron condemned rampant nationalism, and then finally got to have a Dead-Americans-Only commemoration of WWI at a different US cemetery outside Paris, where he still couldn't resist joking about how nice it must have been to be one of the American WWII veterans in attendance, shielded from the weather. And once he got home, he's doing nothing -- maybe golfing? Dunno -- because it's a holiday of some kind. No public appearances on his schedule. It's not like he'd lay a wreath at Arlington, because this is not Memorial Day, and also it's raining.
Oh wait, no it's not.
Also, Arlington National Cemetery is two miles from the White House. But let's be fair -- perhaps Trump is worried the mist will make him have a bad day or maybe he is a Gremlin and can't come in contact with water or maybe he has just been living with rabies this whole time and that's why he can't risk it.
Keep reading...
Show less
News
MAN, the Deep State must hate this guy!
November 12, 2018 12:59 PM
HOLY WEEKEND NEWS DUMPS! While Donald Trump was across the ocean getting dunked on by Emmanuel Macron and skipping ceremonies for war heroes because he was scared his shithole hair would get messed up, journalists kept digging into the life and times of Trump's fake acting attorney general Matthew Whitaker, and DAMN. All's we know is that the Deep State must fuckin' HAAAAAAAAATE that guy, whose appointment was probably completely illegal and unconstitutional in the first place so why are we even talking about this.
We already knew bits and pieces about Matt Whitaker's scammy scummy fraud-y old gig, on the advisory board of a scammy scummy fraud-y company called World Patent Marketing, that did some MILD FRAUDS. When customers got mad, Whitaker would write them mean threatening letters. (You should read about how they "scammed US military veterans out of their life savings," as The Guardian puts it. Happy Veterans Day!)
What we didn't know -- and what one of the victims and also some other unknown people (deep state!) were more than happy to tell the Wall Street Journal -- is that FUCKIN' COMPANY IS UNDER FBI INVESTIGATION. And Whitaker was on the advisory board! And he made videos for the company! And he sent those mean threatening letters! What we're saying is that Whitaker is in deep.
Keep reading...
Show less