Two MIT Grads Created This Quiz! Just Kidding We're Going To War. Tabs For Fri., Jan. 3, 2020
News
January 03, 2020 08:30 AM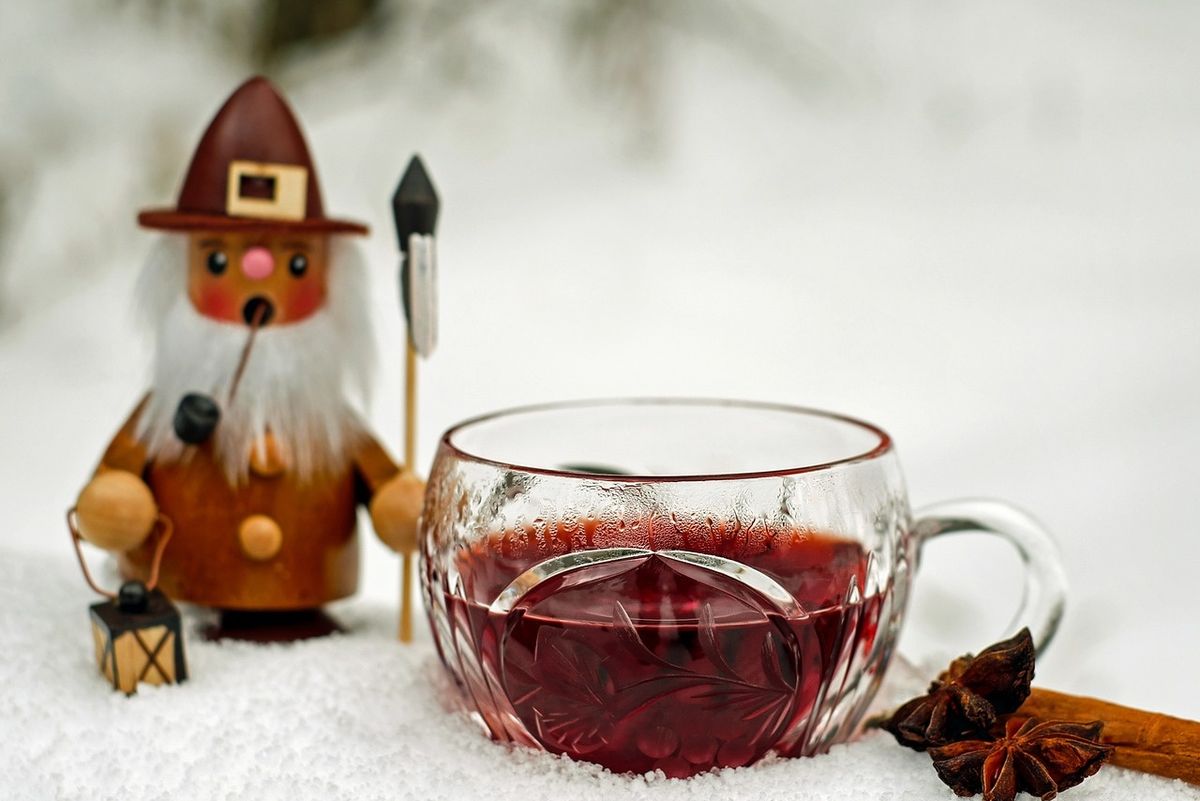 What's open on Rebecca's computer today? What isn't!
---
Maybe just a tiny war. I'm sure it won't get out of hand.
Iraqi state TV is reporting the "martyrdom" of Qassem Soleimani and Abu Mahdi Mohandis on the Baghdad airport road.

— Liz Sly (@Liz Sly) 1578013571.0
This follows protests at the US embassy (nobody was hurt). So it's (extremely) roughly: They killed our contractor so we killed 25 of them so protesters smashed windows at our embassy so we killed the head of their armed forces. Donald the Dove strikes again!
Marianne Williamson laid off her campaign staff. Marianne Williamson lasted longer than Kamala Harris and Julian Castro shaking my damn head.

Oh, the shitty racist violent NYPD cop resigned? (You know, "the" shitty racist violent NYPD cop.) And he won't get a pension, so that's something anyway.
Prospect all like "what up Bible AOC v. Bible Mayor Pete," Becca all like *click*.
"Why Is America So Depressed? It's no coincidence that our politics and our mental health have declined so rapidly, at the same time." Lee Siegel is correct.
Liz wrote at Above the Law about Alex Jones. Safe to say she DID NOT LIKE IT.
Have I given you guys the recipe for this one pan baked halibut and vegetables yet? Because it is healthy and easy and fucking delicious.
Cool Pope sorry he slapped those chicks.
How this cop's dream about a murder reopened a cold case, Daily Beast? *CLICK*
Who wants a peek at the Nellie Bly memorial set for Roosevelt Island? MEEEEEE.
Oh man. As a Black Jew, I'm Being Forced to Walk a Tightrope After the Monsey Attack. I am so sorry, Shekhiynah Larks!
Robert Mueller documents? Fuck you.
Dok is not allowed to write about UFOs for us anymore because he is always like "SNEER SNEER SNIFF OH HO SO THIS COLONEL PILOT MAN THINKS HE SAW E.T.? SNORT CETERA," even when it is the New York Times and they are like "oh by the way here is the video, the colonel pilot took this." So here is the Paris Review! And what's this, Amy Klobuchar promises to declassify the docs? For the first (okay second) time ever: TEAM KLOBS.

Grist broke down the last 10 years of climate change in CHARTS! Here, we'll steal just this one so you'll want to go see the rest!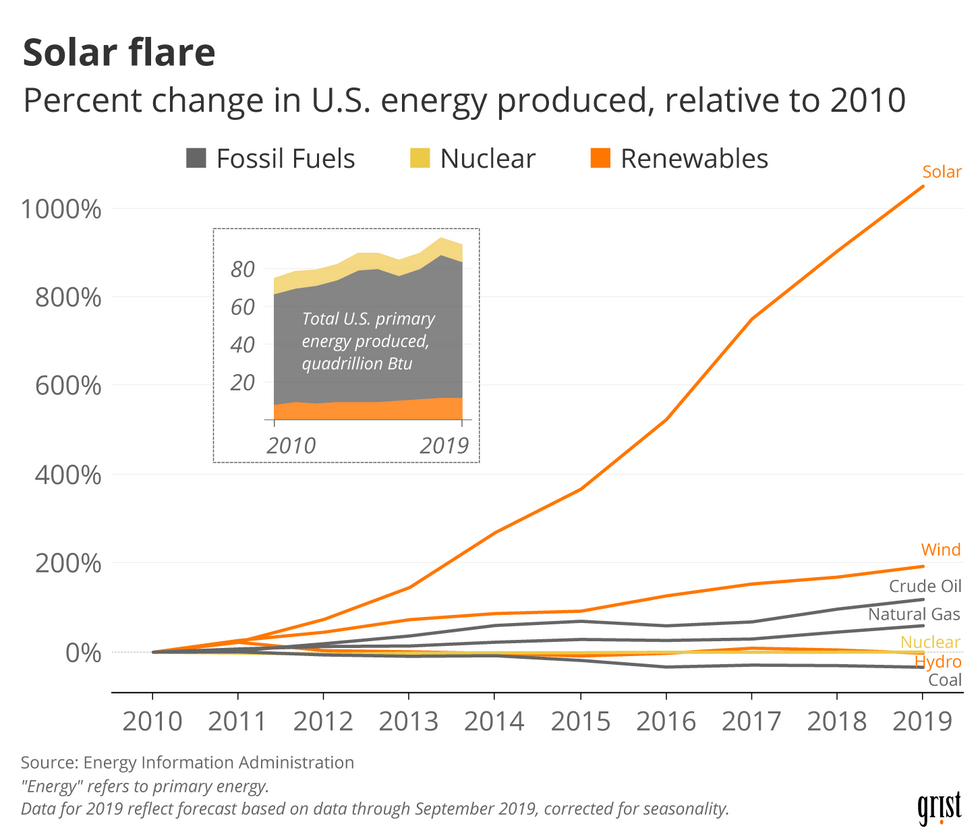 That's a pretty chart. And WE HELPED!
Q: What is "like when Hitler invaded Poland"? A: When Obama proposed closing the carried interest loophole. Get your emotional support ferret, it's Helaine Olen on the decade of the poor billionaire victim!
And what is this two-year -old shit, me? It is some two-year-old shit, but relevant again as we discuss "Donald Trump's Benghazi." (This is where everybody explains that Donald Trump sure is lucky, or else best at presidenting ever, since he hasn't had a Benghazi.) "President Donald Trump drew laughs from some of his aides as he joked about what a "rough business" terrorism is while discussing an ambush in Niger that left four U.S. soldiers dead last year, according to a covert recording released Monday." Nobody ever heard about that one though because it was an Omarosa tape so there were more important things to worry about, like did he call a woman ugly or what.
Very normal. Very chill. Team Trump's Furious Hunt to Find Out Who 'Liked' a Chelsea Clinton Tweet
I am never going to finish this very correct story. Because "Tabs." Joe Biden, The Designated Mourner.
Oh nothing, just AMAZONS FOR REAL IN A TOMB ON THE RUSSIAN STEPPES.
Candidate shot glasses. YES I DID HAVE THE TAB OPEN. You should order them though in case there's ever another debate coming up, like maybe on Jan. 14.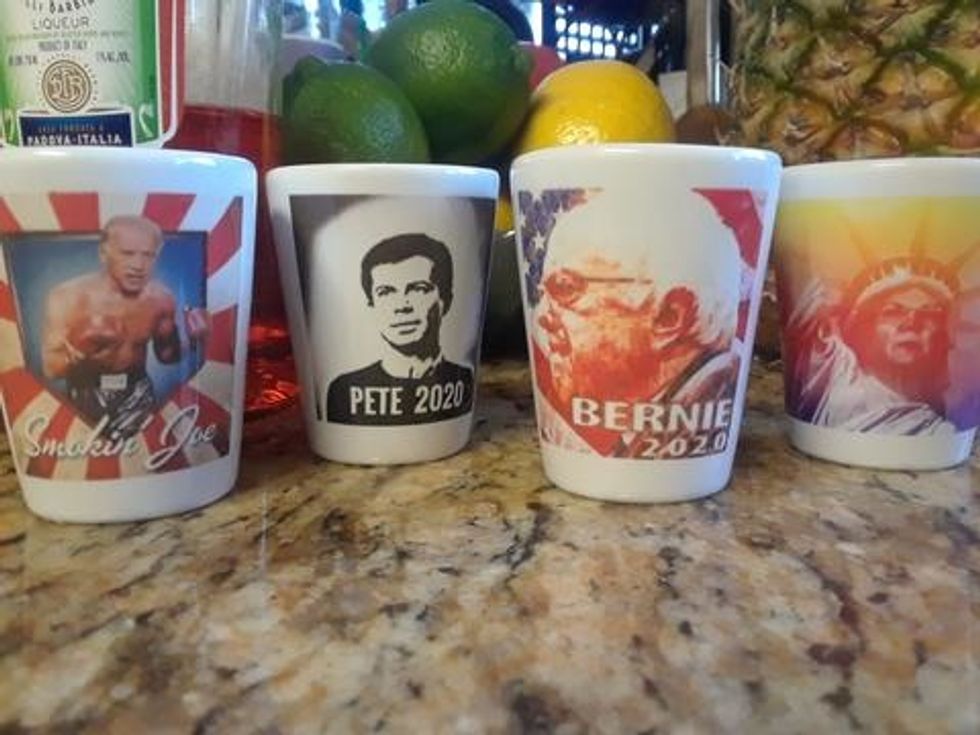 https://wonkettebazaar.com/products/wonkette-shot-glass-set?variant=31606966845519
Speaking of wines (nobody was speaking of wines), this is a good wine club and if you sign up with this link they will give me money for wine and they will give you a hundred dollars toward wine. That is not an ad: I will just get money for wine.

Miss Dom's Wonkagenda? Sign up for his free newsletter at smokeater.substack.com.
Wonkette is ad-free and also free unless you count the POUNDING SENSE OF GUILT telling you it's time to CLICK IT!
Rebecca Schoenkopf
Rebecca Schoenkopf is the owner, publisher, and editrix of Wonkette. She is a nice lady, SHUT UP YUH HUH. She is very tired with this fucking nonsense all of the time, and it would be terrific if you sent money to keep this bitch afloat. She is on maternity leave until 2033.