U.S. Spends $4.3 Million To Force Mexicans To Learn Swimming
News
November 29, 2011 02:42 PM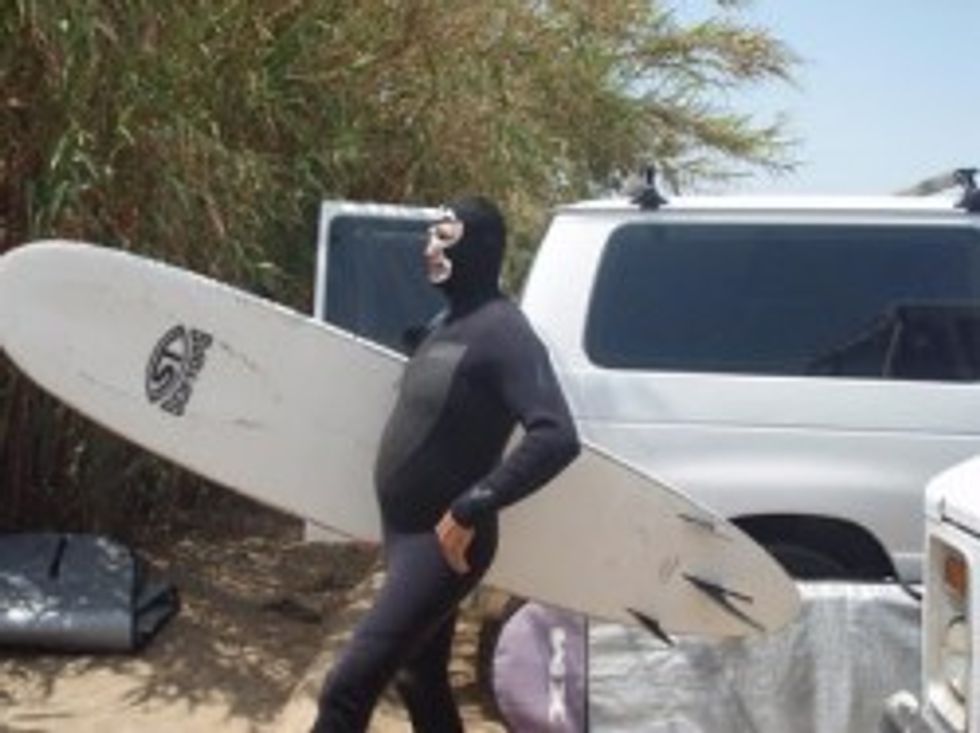 Oh, neat: the government found a few million taxpayer dollars just sort of laying around doing nothing and decided, "how about doing more nothing with it?" to keep tradition, so they are blowing it "replacing" the non-existent "existing border ocean fence" that nibbles the surf at Border Field State Park in San Diego. It has long been possible for occasional handfuls of illeghulz using such crafty technology as "walking" to just step around the corroded sets of poles when the tide is low (to mostly likely be immediately arrested), so the grandmulti-million dollar plan to stop this from happening is to rebuild the fence three hundred feet out into the water. Surely Mexicans have not yet heard of "swimming" or "jet skis?"
---
Agence France-Presse reports:
"The project we are working on is to replace the existing fence," border patrol official Michael Gimenez told AFP, adding that the new structure will be a total of 1,200 feet (365 meters) long, of which 900 feet (274 meters) will be on land. It is due to be completed in March.

Immigrants have been able to come around the end of the old barrier using jet skis and surf boards, but also by walking along the shoreline at low tide to a beach on the US side of the border, he said.
Of course, immigrants trying to get to San Diego this way have somehow in fact gotten wind of how that whole "front crawl" thing works, which is why there are always some awful drowning accidents every year even with the current crappy old fence. So mostly this expensive new fence being driven into the sea floor is to, uh, make sure coastal fish suffer more concussions, we guess? Whatever, they should just electrify it for best results, like Herman Cain told them to. [AFP]