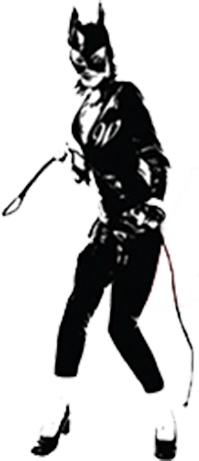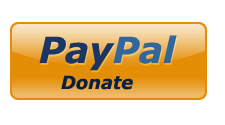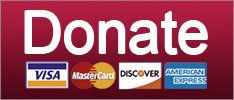 Russia
WE ARE JUST TRYING TO HELP.
February 21, 2020 01:57 PM
Yesterday we learned about the Russia briefing to the House Intelligence Committee that pissed off Donald Trump so much he fired his director of national intelligence, because the ODNI briefer told Congress the obvious truth that Russia is trying to get Trump re-elected. In that briefing, butthole-mouthed GOP Rep. Chris Stewart of Utah was reportedly highly skeptical that Vladimir Putin would even want Trump re-elected, because Stewart is apparently high on his own sauce and truly believes the lies he tells himself about how Trump has been tougher on Putin than anybody else.
According to the New York Times,
Mr. Stewart insisted that the president had aggressively confronted Moscow, providing anti-tank weapons to Ukraine for its war against Russia-backed separatists and strengthening the NATO alliance with new resources, according to two people briefed on the meeting.

Mr. Stewart declined to discuss the briefing but said that Moscow had no reason to support Mr. Trump. He pointed to the president's work to confront Iran, a Russian ally, and encourage European energy independence from Moscow. "I'd challenge anyone to give me a real-world argument where Putin would rather have President Trump and not Bernie Sanders," Mr. Stewart said in an interview, referring to the nominal Democratic primary race front-runner.
This is the guy who was reportedly one of Trump's top choices for permanent director of national intelligence, but apparently isn't anymore because somebody showed Trump a mean quote Stewart said in 2016 where he called Trump "Mussolini" and Trump doesn't like him anymore. (Funny how much these Republicans have changed! Wonder why.)
Regardless, that sound you hear right now is Wonkette and every other patriotic and informed American endlessly screaming and banging our heads against the wall and wondering how Stewart and his fellow Trump-humping Republicans manage to put on pants in the morning without injuring themselves.
Why would Putin want Trump? Dunno, Congressman, why did Putin want Trump in the first fucking place? Because the reasons back then are the same as the reasons now, except for how how Putin also had a personal vendetta against Hillary Clinton in 2016. But oh boy, there were a thousand reasons Putin preferred to have his puppet Donald Trump in the American presidency then, and there are a million more now!
Instead of endlessly screaming, Wonkette chooses to be helpful to Chris Stewart and anybody else who is as dumb as he is and answer his question. CHALLENGE ACCEPTED, DUMBASS.
Here is a long but not remotely exhaustive listicle! CLIP AND SHARE whenever someone is BEING AN IDIOT.
Keep reading...
Show less
National Politics
At least he's speaking up. Specifically, he's speaking up for Alex Vindman. So that's good, we guess.
February 13, 2020 01:05 PM
We've officially reached the break-glass-moment of Donald Trump's slide into autocracy, so it's interesting to see who actually decides to speak up, especially among those who used to serve in Trump's administration.
John Bolton decided during the impeachment trial that he didn't really want to talk to Congress, at least not that much, so he flipped off the House and offered his services to a Republican Senate that didn't want him. That way he could just put it all in his book, but UH OH, John Bolton, Trump is blocking your book and he's telling people he wants you criminally investigated! You hate to see it. (And we mean that. As much as we believe Bolton should take a mustache ride to hell, when we have reached the point in a criminal presidency where Trump is musing about maybe criminally prosecuting JOHN FUCKING BOLTON, his former national security advisor, then it's a pull-the-fire-alarm moment, as we have been saying all week.)

Former White House chief of staff John Kelly has said a few things the past couple years. When the Bolton book excerpts started leaking during the impeachment trial, in which Bolton confirmed every bit of Trump's Ukraine crime scheme but couldn't seem to find a microphone to walk up to say that out loud, John Kelly said he believes Bolton and that trials should have witnesses. Bold statements, if you're chickenshit. Also, it got leaked through the grapevine before Kelly was fired that he, like Rex Tillerson and H.R. McMaster, thought Trump was a total fucking idiot.
But Kelly has some things to say now! Some might say he's unleashed! And if it somehow helps counter Trump's unhinged belly-flop into authoritarianism, then fine, we'll highlight it.
Keep reading...
Show less