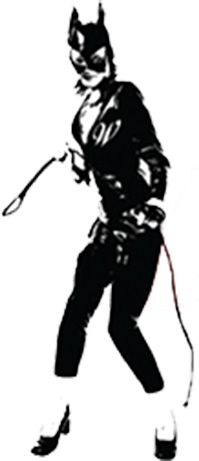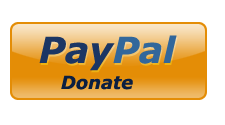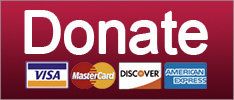 Ukraine
Okay people, we're going INTO THE WEEDS!
January 27, 2020 01:56 PM
The newest chucklefuck mixtape has dropped, and it is FIRE! Recorded live at an April 30, 2018, event for donors to Trump's America First Action PAC by Igor Fruman, the "Silent Bob" of the Chucklefuck Gang, this tape's got everything. There are donors proposing legislation to benefit their own businesses that was shortly thereafter championed by House Republicans. There's a whole lot of golf talk, including speculation about Kim Jong Un's mean game. But it's Donald Trump's order to fire ambassador to Ukraine Marie Yovanovitch that's getting the most airtime.
PARNAS: The biggest problem there, where we need to start is, we gotta get rid of the ambassador. She's still left over from the Clinton administration.

TRUMP: Who, the ambassador to Ukraine?

PARNAS: And she's basically walking around telling everybody wait, he's going to get impeached, just wait. It's incredible.

[Laughter]

UNKNOWN: She'll be gone tomorrow.

PARNAS: What's her name?

FRUMAN: I don't remember.

(Probably White House advisor Johnny) DeSTEFANO: So one of the things that will be now that we have a secretary of state that's been confirmed--

TRUMP: Get rid of her! Get her out tomorrow. I don't care. Get her out tomorrow. Take her out. Okay? Do it.
Because it's totally normal for the president of the United States to fire career civil servants based on the unsubstantiated, self-serving allegations of some dipshit at a PAC dinner, right? Particularly when that dipshit admits that he's got a financial stake in the very change he's advocating.
Impeachment
January 24, 2020 11:45 AM
Did you miss Adam Schiff's closing speech last night? It was a stemwinder and you should watch it right now if you weren't hanging out with Evan last night for the neverending liveblog.
Colonel Vindman said, "Here, right matters." Here, right matters. Well, let me tell you something. If right doesn't matter, it doesn't matter how good the Constitution is. It doesn't matter how brilliant the Framers were. It doesn't matter how good or bad our advocacy in this trial is. Doesn't matter how well written the oath of impartiality is. If right doesn't matter, we're lost. If the truth doesn't matter, we're lost. The Framers couldn't protect us from ourselves if right and truth doesn't matter.

And you know that what he did was not right. You know that's what they do in the old country, where Col. Vindman's father came from, or the old country that my great grandfather came from. [...]

No Constitution can protect us if right doesn't matter. And you know that you can't trust this president to do what's right for this country. You trust that he will do what's right for Donald Trump. He'll do it now, he's done it before, he'll do it for the next several months, he'll do it in the election if he's allowed to. This is why, if you find him guilty, you must find that he should be removed. Because right matters. Right matters. And the truth matters. Otherwise we are lost.
And right on time, Donald Trump's leaning on those senators to do what's right for Donald Trump.

©2018 by Commie Girl Industries, Inc