Underwear Mistakes You Didn't Know You Were Making! Tabs, Mon., Jan. 27, 2020
popular
January 27, 2020 08:23 AM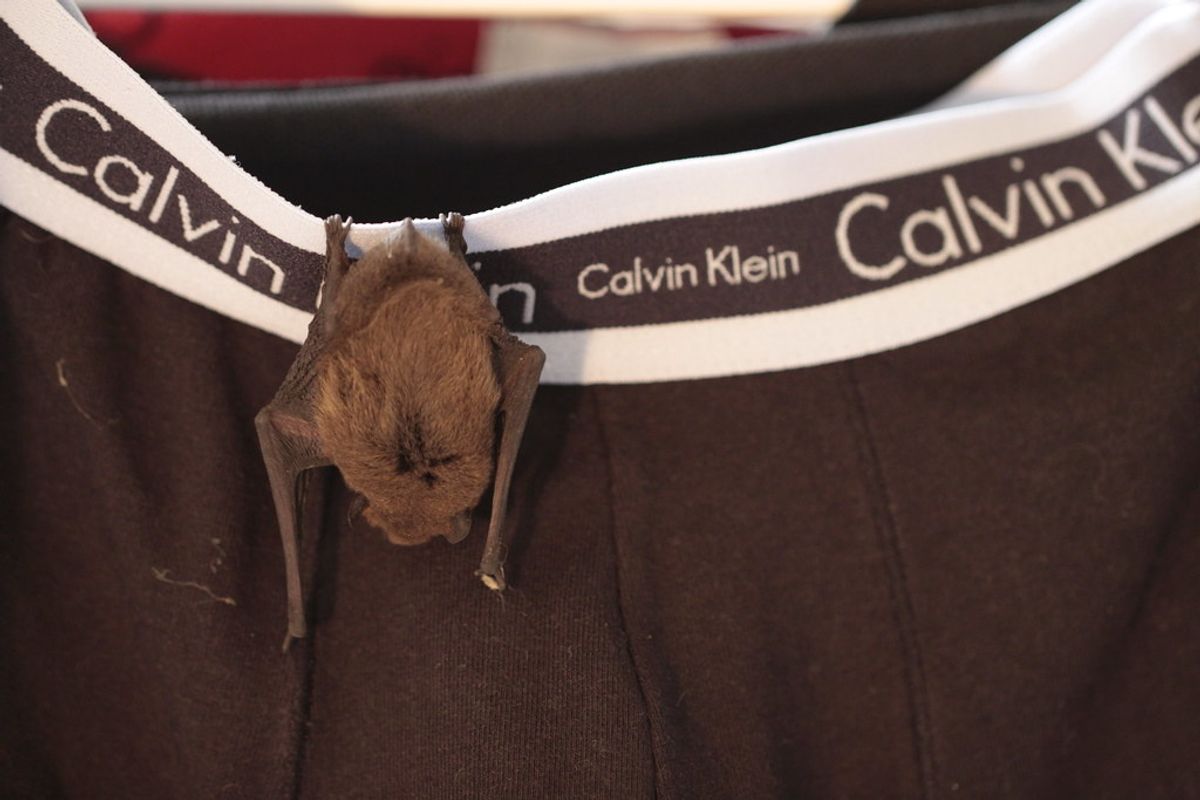 Yeah, this happened. Liz is on it. Trump tied Ukraine aide to Biden investigation says John Bolton manuscript. (New York Times)
Democrats call for Bolton to testify in Trump trial after new report on aid to Ukraine (Washington Post)
Sigh.
---
What if it were Obama on trial? Oh, Nicholas Kristof, I think we know! (New York Times)
Sure, NYT, what do YOU think were the "six revelatory moments" from the Parnas Trump dinner? I'll bite! HOLY FUCK JUNIOR SAID A TRUE: "Donald Trump Jr., one of Mr. Trump's sons, said: 'I will say this, between [pot] and alcohol, as far as I'm concerned, alcohol does much more damage.'"
Bill Taylor wrote a Ukraine op-ed. I haven't read it. That's why it's an open tab. (NYT)
Of all Trump's defenses, this is the lamest. (Frank Bruni, NYT)
Iowa should never go first again; it's a form of white privilege. NYT killing it in the tabs today!! Did they fire Dean Baquet or James Bennet or something???
I haven't even watched this yet? Maybe I will! Maybe you will!
Meet the Extremist 'America First' Candidates Running for Congress! -- Angry White Men
Australia PISSSSSED. When will we have our own Come to Jesus moment, and will it be far far far far far too late? (Buzzfeed)
The answer to America's health care cost problem might be in Maryland. Nerd out with Vox!
Hair dye, breast cancer, gray hair, celebrities! (WaPo)
Why older people should be allowed to change their legal age ... nope.
OLD TAB from Politifact with a list of Mitt Romney's FUCKIN' LIES, because this from WaPo factchecker guy pissed me off:
Obama has said "act of terror" at the tail end of a statement but he resisted for two weeks calling it an act of te… https://t.co/n2VOzNuAJ9

— Glenn Kessler (@Glenn Kessler) 1579986922.0
You guys, he said "act of terror" instead of "act of terrorism" because KJDSLKFJDKLFJDSLJFLKSFJ. And WaPo's main factchecker, NINE YEARS LATER, is still acting like that was a THING. Now go look at the Romney link, then come back and lie on this kitchen floor with me.
They are never ever ever ever ever going to get it.
White House Counsel Pat Cipollone is a common Jared Kushner with the "not being able to get his financial forms right after a fucking year." OLD TAB from December, Mother Jones.
"If Russians hacked Burisma, most likely it was at the request of Obama to cover himself and Biden." Sure sure, yup Daily Caller commenters, we bet that is exactly what happened. -- Crooks and Liars
Russia hoping to sow violence in the US, says NBC. I wonder if this has anything to do with the leader of the white-supremacist The Base holing up over there, I don't know I haven't read it! UPDATE: No, because it's an OLD TAB! My bad!
Missed this last week: Pasta is a vegetable now. Sheeeeit, at least ketchup has tomato sauce in its salt.
Justin Trudeau did some bad things last year. And some bad things we found out about last year. The fancy doughnuts from the queer woman-owned bakery was not one of them. Shut the fuck up, Canada assholes. GOOD CANADIANS ONLY get to talk!
Wonkette is ad-free and paywall-free and funded by nothing but YOUR CONSCIENCE. We love you.
Rebecca Schoenkopf
Rebecca Schoenkopf is the owner, publisher, and editrix of Wonkette. She is a nice lady, SHUT UP YUH HUH. She is very tired with this fucking nonsense all of the time, and it would be terrific if you sent money to keep this bitch afloat. She is on maternity leave until 2033.