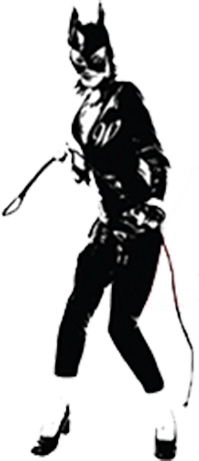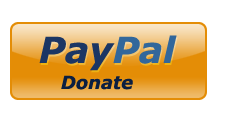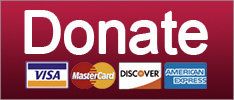 News
He's gonna act like the fucking clown he is.
September 17, 2019 01:10 PM
We don't have time to get into all the details of why Never-Was-A-White-House-Employee Corey Lewandowski will probably be a fucking asshole and refuse to answer questions for the House Judiciary Committee today, but here is the White House telling Lewandowski that he, a private citizen, should not answer Congress's questions about his interactions with Donald Trump, beyond what's in the Mueller Report, based on well-known legal principles White House Counsel Pat Cipollone found inside his asshole:
The White House had already "blocked" Rick Dearborn and Rob Porter from testifying, and until a judge finally smacks down Trump's bullshit claims of "absolute immunity" -- as in, when we get the final ruling on Don McGahn's testimony -- we guess that will be that. But Corey's gonna show up! And act like a fucking clown, obviously.
If you'll remember, Corey Lewandowski is an important star of the Mueller Report because Trump tried to get Lewandowski -- a private citizen -- to help influence Jeff Sessions's handling of the Mueller investigation, which forms one of the key acts of criminal obstruction of justice Trump committed. Also he tried to get Lewandowski to help him fire Sessions. Because that's a thing private citizens do all the time, which is why Wonkette fires Bill Barr all the time, though he refuses to leave.
To quote from Wonkette's liveblog of the Mueller Report:
OK, as obstructive incidents go, the tick-tock that starts on page 90 is HOLYSHITDUMB. Trump calls Corey Lewandowski into the Oval Office on June 19, 2017, says "Corey will you please call the Justice Department and tell Jeff Sessions they're only allowed to investigate Russian election interference OF THE FUTURE?" Because obviously NO COLLUSION, so why would Mueller want to investigate what happened in 2016? So Corey silently told Trump to fuck off and didn't do it. (To be clear, though, he tried. He even set up a meeting with Sessions, and when that didn't work out, he tried to farm the job out to Rick Dearborn. He just didn't try very hard. Still, Corey Lewandowski is a fucking idiot, and also an accessory.)

ONE MONTH LATER, Trump is like "hey Corey, did you relay my very important and normal and smart request to Jeff Sessions?" He had not, but said he would. (He was not going to.)
This is the statement Trump dictated to Corey Lewandowski, of a speech Trump wanted Jeff Sessions to give: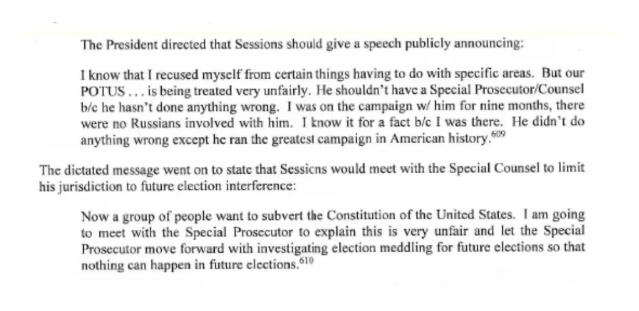 Back to the Wonkette liveblog of the Mueller Report:
[A] month later was when Corey finally gave the notes to Rick [Dearborn], and it was Rick who really was like UM YEAH NO. So he told Corey the situation had been dealt with, when the truth was fuck you.

To be clear, part of this request to Corey and to Rick involved how Jeff Sessions should resign if he's not willing to give the very important and normal speech pasted above, about how Trump is a genius and Robert Mueller should not check the trunk for bodies, we mean investigate Russian interference in the 2016 election.

So basically Trump was trying to get Corey Lewandowski -- who didn't even work for the White House -- to fire Jeff Sessions for him. Did you know that private citizens are allowed to fire the attorney general? We didn't!
Riiiiiiiiight.
All refreshed now? We are!
This is going to be a shitshow, because of course it is. But it's also the first official hearing in the impeachment investigation into Donald Trump with the first fact witness from the Mueller Report. So let's liveblog it!
Keep reading...
Show less
Everywhere Else News
As it is written in your bible constitution.
September 16, 2019 11:37 AM
Poor John Bolton! All he's ever wanted his whole life was to bomb Iran. And in the five minutes since he got tweetfired -- after 17 months of prostrating himself before That Orange Idiot -- it looks like we're going to do it. Dumb fuckin' luck!
Which is not to diminish the seriousness of a conflict which might be worse than Vietnam and will, in the best of scenarios, kill tens of thousands of people. But it is pretty ironic. Oil prices dropped precipitously when Bolton got fired, as everyone deducted the Iran war premium. And then someone bombed the shit out of Saudi Arabia's oil facilities in Abqaiq, knocking half their production offline. So now oil prices are soaring, and Trump says he's ready to liquidate our Strategic Petroleum Reserve, so Americans should definitely not blame him for rising prices at the pump in the run-up to the 2020 election, more or less. Also, can't you idiots see we're swimming in a delicious sea of oil?
Anyway, THIS IS ALL FINE, and as soon as Saudi Arabia gives us our marching orders, the bombings will begin.
Keep reading...
Show less
Courts
Everyone could have seen this coming, unless they were personally invested in not seeing it coming.
September 16, 2019 11:06 AM
NO! Say it is not so!
You mean to tell us that after then-GOP-Senator Jeff Flake acceded to the need for at least the thinnest bullshit appearance of a bullshit FBI investigation into the allegations against Brett Kavanaugh, which did indeed result in an absolutely bullshit appearance of an FBI investigation, where Donald Trump and the GOP had their stranger danger fingers on the scale the entire time ... you mean there are more allegations against Supreme Court Justice Rape Van, even now, many months after the Senate barely confirmed him? WHAT?
Everyone could have seen this coming, unless they were personally invested in not seeing it coming.
Keep reading...
Show less
Immigrants
Let ICE handle it. They'll send a lot more people home to die.
September 16, 2019 10:21 AM
A top Trump immigration official recommended that Homeland Security take away the ability of US Citizenship and Immigration Services (USCIS) to let seriously ill immigrants to stay in the US, according to a copy of her memo turned up by Politico. The memo, written by USCIS Policy and Strategy Chief Kathy Nuebel Kovarik, lays out several options for (acting) Homeland Security Secretary Kevin McAleenan before requesting that he strip USCIS of any authority to approve "medical deferred action" to prevent deportation of immigrants receiving lifesaving treatment. While the memo isn't signed by Trump's top white nationalist creeper Stephen Miller, Politico doesn't say whether it was tested for traces of his DNA. We have to assume it was still a little sticky when it was delivered to (acting) USCIS director Ken Cuccinelli.
Keep reading...
Show less
Saudi Arabia
It's your Sunday show rundown!
September 16, 2019 09:25 AM
We begin this Sunday with the feud between Rand Paul and Liz Cheney. The feud seems to have begun when Paul rightfully called out neocons like the newly fired John Bolton, for their desire for "endless wars." This, of course, pissed off the scion of Dick Cheney enough that she responded via Twitter:
I stand with @realDonaldTrump and our men and women in uniform who will never surrender to terrorists, unlike @RandPaul, who seems to have forgotten that today is 9/11. https://t.co/P0Ok2w48d5
— Liz Cheney (@Liz_Cheney) September 12, 2019

So began a volley of insults from the nepotistic children of rightwing scumbags, while somehow still remembering to kiss Donald Trump's ass while doing it.
Hi @RandPaul I know the 2016 race was painful for you since you were such a big loser (then & now) with a dismal 4.5% in Iowa. No surprise since your motto seems to be "Terrorists First, America Second."

Here's a TBT courtesy of @realDonaldTrump. No truer words were ever spoken https://t.co/7MIM31ZuKl
— Liz Cheney (@Liz_Cheney) September 12, 2019
So we pick up with this on CNN's State of The Union, where Jake Tapper asked Paul about this and whether it was more than the petty squabbling of spoiled assclowns:
Keep reading...
Show less
Nice Time
We've got a new book club coming up, some George Orwell history, Molly Ivins, and non-Newtonian cat physics.
September 15, 2019 01:17 PM
The news continues to be terrible, and so we continue to need these weekly reminders that not everything is horrible -- just the biggest things going on right now! There, don't you feel a lot better?
In hyper-local news, a Boise man continues to enjoy having adopted a cat recently: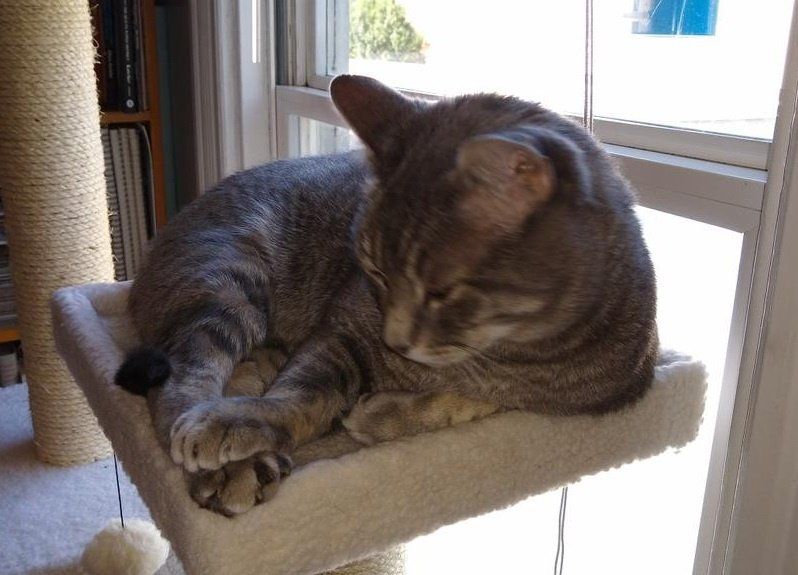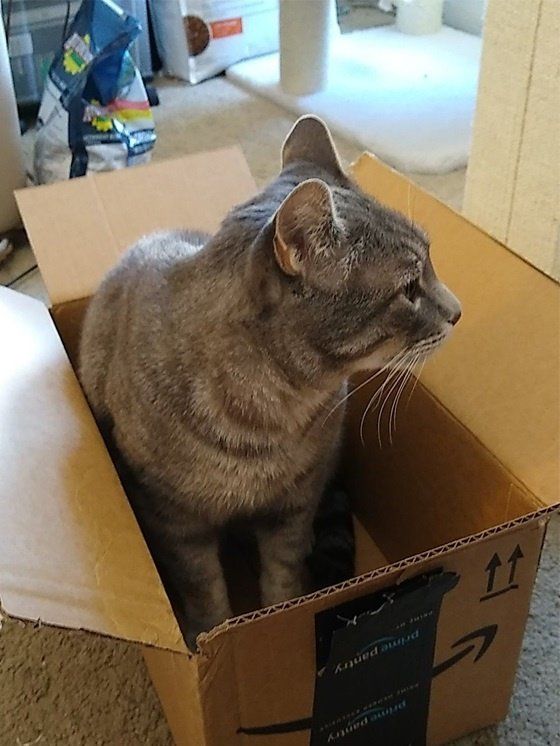 What's the deal with cats and boxes, huh?
Keep reading...
Show less
News
Art of the Deal, everyone!
September 13, 2019 04:40 PM
Let's end this week the way we start and end every week: by shaking our heads and marveling at how goshdang DUMB the current occupant of the Oval Office is.
After all the fanfare of Trump pulling out of the Iran Nuclear Deal ostensibly because the Iranians weren't in compliance (they were), but really because it had Obama's name on it, Trump has decided that maybe he would like to do some Obama Iran deal for himself, albeit in a specifically dumber and Trumpier way.
Approximately eight and one quarter seconds after Trump ridded himself of this meddlesome John Bolton, the Daily Beast reported:
Keep reading...
Show less
2020 presidential election
As an Old Fart, Yr Dox Zoom is all for this!
September 13, 2019 04:15 PM
Elizabeth Warren has a crazy idea: Instead of acting like Paul Ryan should ever have been taken seriously, even once, how about we improve Social Security? She proposes increasing monthly Social Security benefits for everyone currently receiving them by $200 a month, and also taking steps to improve the retirement incomes of those who traditionally have not been able to get much out of Social Security because the system was never very kind to some kinds of workers: "women and caregivers, low-income workers, public sector workers, students and job-seekers, and people with disabilities." Not surprisingly, it's paid for by increasing Social Security taxes on the top two percent of Americans, who currently pay a far smaller portion of their income into the system than most workers.
It's a heck of a good plan, and an economic analysis by Mark Zandy of Moody's Analytics found it would raise 4.9 million seniors out of poverty, increase economic growth, stabilize the Social Security program, and even reduce the federal deficit by a trillion dollars over 10 years. Let's take a look at this sucker, and then have a nice nap. Is there a draft in here?
Keep reading...
Show less
Russia
September 13, 2019 01:50 PM
That didn't take long.
Ayup, that is the spy we've been talking about all week long, the one who helped the Obama administration figure out things like "Vladimir Putin personally ordered the ratfucking operation to hurt Hillary Clinton and help install Dear Orange Leader Trump in office." Heckuva job, literally everyone!
Keep reading...
Show less