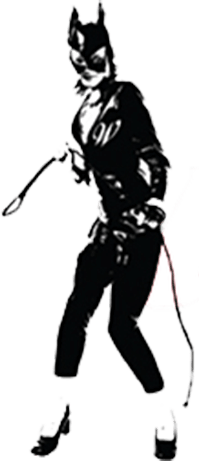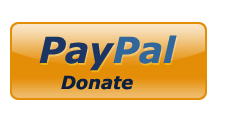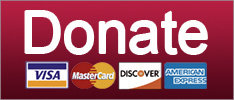 News
NOT THEIR DICKS, YOU PERVERTS.
November 16, 2018 01:30 PM
Is everything terrible right now? Yes. Is it a little better than it used to be, though, ever since we BLUE WAVED Donald Trump right in his mini-mushroom dick, with votes? Yes. Will it be WAY better when the Democratic House is actually seated and Robert Mueller indicts the shitfire outta all the Trump assholes? Hell yes it will. WILL TOMORROW EVER COME, AT THIS RATE? Not bloody likely.
So here, while we await joy, is something better to do with your life than read about gross Trump. Watch delightful Michelle Obama videos, from the "Ellen" TV program of jokes and dancing! As you know, Michelle O is out there promoting her book Becoming. You should pick yourself up a copy, if you haven't yet!
Keep reading...
Show less
Post-Racial America
Also, when will Florida counties ever learn to design a damn ballot?
November 16, 2018 01:06 PM
Keep reading...
Show less
Post-Racial America
Can you believe this racist?
November 16, 2018 11:50 AM
This is the third time this week we've covered the mixed up files of Mrs. Cindy Hyde-Smith. I'm as happy about it as you are, but the US Senator from Mississippi has a bad habit of confessing to bad things in front of cameras. She's clearly a politician best suited for a simpler, more racist time, or at least an alternate reality where cameras weren't invented. Even the most detailed sketch of her saying stupid stuff wouldn't have the same impact.
Hyde-Smith faces Democrat Mike Espy in a runoff election on Nov. 27. Video surfaced Thursday of her at a recent campaign stop in Starkville, Mississippi, promoting the practical benefits of voter disenfranchisement.
"And then they remind me that there's a lot of liberal folks in those other schools who ... maybe we don't want to vote," Hyde-Smith is heard saying. "Maybe we want to make it just a little more difficult. And I think that's a great idea."
Keep reading...
Show less
Russia
November 16, 2018 10:55 AM
It would probably be fun to be an assistant US attorney. You would get to prosecute the bad guys and you would get to be friends with all the "Law & Order" people probably, we bet. But we definitely do not want to be the AUSA who accidentally cut-and-pasted a thing for one of his filings, and the thing he cut-and-pasted was from a SECRET FILING AGAINST WIKILEAKS RUSSIAN AGENT TROLL STINKY CAT LADY JULIAN ASSANGE.
Dude. We bet that guy is hitting himself repeatedly today, and nobody is even asking him, "Why are you hitting yourself?" because everybody knows.
Keep reading...
Show less
Environment
May also yell at people burned out of homes for making bad choices.
November 16, 2018 10:30 AM
California has endured its deadliest wildfire in history, with 63 killed by the Camp fire in the northern part of the state, and over 9,500 homes destroyed. Property damage is in the billions of dollars, more than 50,000 people have been displaced, and the list of missing people has grown to over 600. There was even an outbreak of norovirus at one shelter for people who'd fled their homes. The fire is now 40 percent contained, but now California must brace for another catastrophe: Donald Trump is coming to comfort them. The people of California are resilient, but how much should they have to bear?
Keep reading...
Show less
Russia
Robert Mueller is about to LOCK THEM UP, Julian Assange coming out from the cupboard under the stairs, and Ocasio-Cortez hits the ground running. Your morning news brief!
November 16, 2018 09:06 AM
Morning Wonketariat! Here's some of the things we may be talking about today.
Keep reading...
Show less
Russia
Mueller. It's always Mueller.
November 15, 2018 01:28 PM
President Chap-Ass is showing his chapped ass to the internet again, and it's clear he's REALLY freaked out. He's been a sad sack of crap ever since he helped the GOP drown in a blue wave by tying his "239-pound" body to their ankles and letting them sink. But today, similar to how appendicitis starts out as an all-over tummyache and then centers around one terrible spot, Trump is really zeroing in on the true thing that is scaring the shit out of him, and it is Robert Mueller.
Keep reading...
Show less
News
November 15, 2018 10:35 AM
At the end of July, Donald Trump did a rally for a group of collected Florida Men, and he said with a straight face that you need an ID to go to the grocery store:
"You know, if you go out and you want to buy groceries, you need a picture on a card, you need ID," Trump continued. "You go out and you want to buy anything, you need ID and you need your picture."
At the time, defenders of Trump said things like "DURR DURR DURR MAYBE HE MEANT WHEN YOU BUY BEER OR CIGARETTES OR ROMANTIC SEXXX CONDOMS SO YOU DON'T GET YOUR COUSIN PREGGERS AGAIN." (They did not say the thing about romantic supplies. We are just being mean.)
Normal people were like HOW THE FUCK DOES THE PRESIDENT OF THE UNITED STATES THINK YOU NEED AN ID TO BUY GROCERIES? HOW IS THIS OUR REALITY? STOP IT!
Well, he said it again, and no, he was not talking about beer or wine or contraceptives for #MAGa Cousin Speed Dating Night down at the Shoney's.
Keep reading...
Show less
Military
Like Valley Forge with better food, less frostbite, no goddamn point.
November 15, 2018 10:13 AM
Defense Secretary Jim Mattis and Homeland Security Secretary Kirstjen Nielsen took a little trip to the US-Mexico border Wednesday to let Our Troops know that even though the caravan has been forgotten, they haven't been. The personnel serving in what had been "Operation Faithful Patriot" need to know Mattis, Nielsen, and the American people completely support them in their mission to get out the rightwing vote last week.
Also, even if the fancy mission name was dropped post-election, the "president" definitely thinks the world of our great military men and women, but decided to opt out of actually dropping by to see them, because they'll be on Fox News later and he can see them just fine then.
Keep reading...
Show less
Russia
Trump is a lunatic, Nancy Pelosi prepares for battle, and Facebook really shits the bed. Your morning news brief!
November 15, 2018 09:00 AM
Morning Wonketariat! Here's some of the things we may be talking about today.
Keep reading...
Show less
Post-Racial America
Yes, it's because they're not Trumpy enough.
November 14, 2018 04:12 PM
Ohio congressman Jim Jordan would very much like to become speaker of the House (not gonna happen), or even leader of the loser Republicans (not gonna happen), and he knows exactly how to make congressional Republicans popular with the American people again: Just be even bigger dicks and then everyone will elect them, once they're finally as bugfuck insane "intense" as President Grumpypouts. The former head of the House Freedom Caucus made his case on "Fox & Friends": Be like Trump, but turn it up to 15, because eleven is for pussies.
Keep reading...
Show less
News
It was probably his magic toilet that keeps even super long penises dry that won DoJ over.
November 14, 2018 12:57 PM
The Department of Justice Office of Legal Counsel, after the fact and amid much controversy, has released a statement assessing that Matthew Whitaker, literally the biggest fucking idiot in the world this side of Donald Trump, whose very nomination may be unconstitutional according to such legal brains as former solicitor general Neal Katyal and possibly soon-to-be-former Kellyanne Conway's husband George, is "unquestionably" qualified to lead the departrment, even without Senate confirmation. In making this argument, DoJ explained how the Vacancies Reform Act doesn't mean what all these other legal scholars think it means, and that senior staffers such as Whitaker are totally valid choices.
DoJ rejects the argument that "principal officers," i.e. those who only answer to the president, must only and always be subject to Senate confirmation, saying that doesn't count if somebody is only playing a "principal officer" on TV, like Whitaker is:
Keep reading...
Show less
News
Or maybe just a time out.
November 14, 2018 11:35 AM
Now that the blue wave has actually happened and there aren't any more campaign rallies to tell him he's loved the best, Donald Trump is reacting as any normal US president would, according to the Los Angeles Times: he's become a very grumpy, snappish, no-fun guy, just locking himself in his room and listening to "I am a Rock" over and over, blubbering at the line "A rock feels no pain, and an island never cries." (Haha, that is silly. When Donald Trump feels emo, he just watches that old McDonald's ad with him and Grimace, then tries again to see if HR McMaster will let him nuke California. The answer keeps coming back "no," but maybe someday.)
Keep reading...
Show less
Russia
Ready for a DEEP DIVE into Russian fuckery, the likes of which we have only done several times in the past? LET'S DO THIS.
November 14, 2018 10:50 AM
Monday night, we posted a hilarious and wonderful internet article outlining all the reasons we think some sorts of big moves are coming from Robert Mueller very very soon, probably as soon as this week. At almost the exact same time we hit publish, wingnut crazypants moron-ass conspiracy theorist Jerome Corsi went live on his Tumblr to say Mueller had told him last week he was going to be indicted for saying perjuries to the FBI.
It. Was. OMGLOLWTF.
Keep reading...
Show less
Russia
Trump has locked himself in his room, an alt-right nutjob is arrested, and Nancy Pelosi gets ready for war. Your morning news brief.
November 14, 2018 09:02 AM
Morning Wonketariat! Here's some of the things we may be talking about today.
Keep reading...
Show less
White House
OK maybe they're just suing the Trump administration over how it's being all fascist and shit.
November 13, 2018 04:44 PM
CNN is suing Donald Trump, Sarah Huckabee Sanders, and others in an attempt to get Jim Acosta's press credentials restored. CNN attorneys argue that whatever lame excuse the White House fabricated about his beating an intern to death with a microphone, the real reason Trump suspended his White House pass was plain old not liking CNN's coverage, and that there is an unconstitutional violation of the First Amendment.
Keep reading...
Show less