Utah Republican Wishes Porn Would Stop Forcing Utah Republican To Watch Porn
News
April 23, 2016 11:30 AM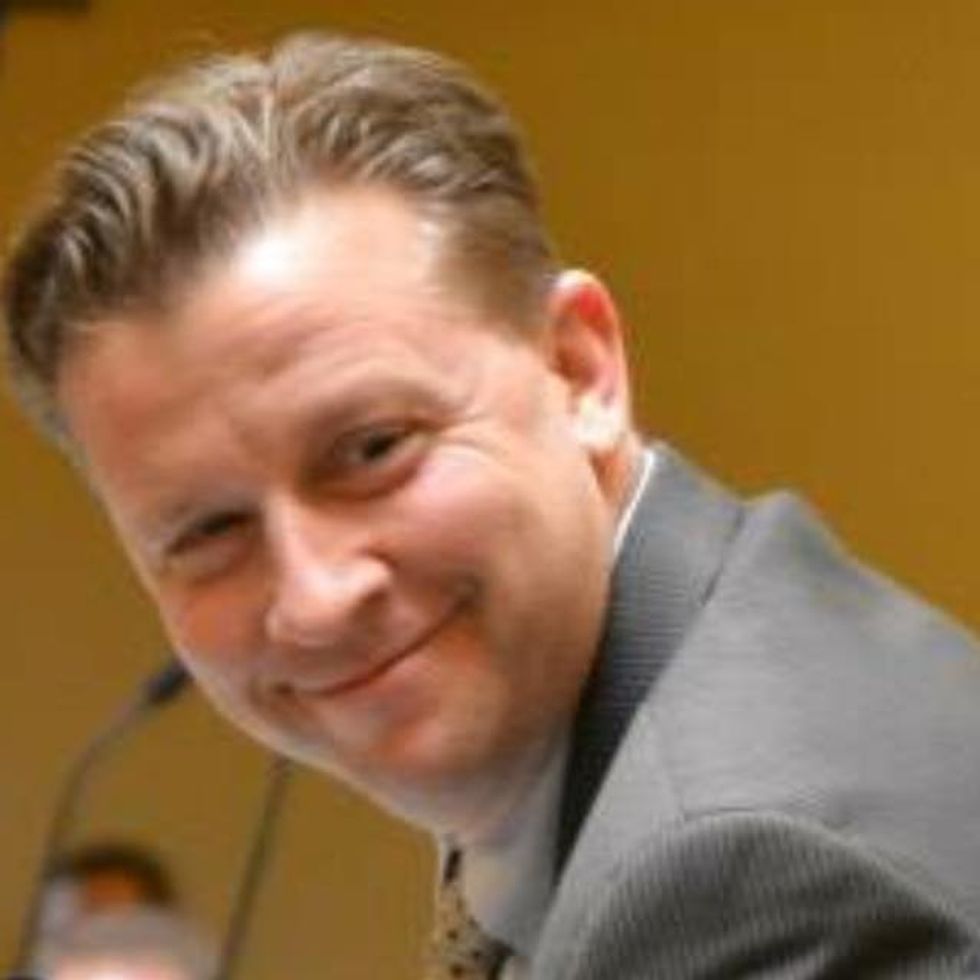 Whatcha lookin' at over there? Can I take a peek? OH NO IT'S THE PORNOS!
---
Know those hilarious statistics that say the most sexxx porn is watched by residents of the most conservative states, like Utah? We're not a social scientist, but we'd guess it has something to do with how if something is intensely condemned by conservative religion, it makes it more enticing, like Adam and Eve with their forbidden fruit. If you're a normal person, it's more like, "Oh porn, yes, that is a thing. I watch it when I'm in that mood." Meanwhile the conservatives are in their secret basement dungeons swimming through the white water rapids of their own spooge, surrendering to their "addiction" to see pussy and weenus whenever they want.
With that in mind, let's meet Utah state Rep. Todd Weiler. He is a Mormon, and he is the chief sponsor of a resolution, SCR9, recently signed by Republican Gov. Gary Herbert, that declares dirty porno sexxx a "public health crisis."
Weiler got in the bathtub with the Family Research Council's Tony Perkins, to talk about his tyrannical porn goblins:
Someone may have a First Amendment right ... to view pornography, but what about my First Amendment right to not view it?
For context, you should understand that Weiler is very upset that McDonald's and public libraries give porn to children so much, because of the existence of wi-fi. Tony Perkins explains that if you are eating your McDouble and the person next to you is watching McDoubleAnal, you can be exposed to secondhand porn:
We've had all this outrage over secondhand smoke. You don't even have to access the porn yourself to be sitting in the booth next to somebody ... Kids would be walking by, or families, and they would be exposed to it as well.
Look, Wonkette is strongly against kids seeing porn at McDonald's. We are also against people being FORCED to watch porn if they don't want to see porn. And if there is indeed a "public health crisis" of people going to the Mickey D's and immediately stretching out on a booth so they can watch lesbian bukkake fisting (that is not a thing, we don't think), that is a problem!
Except for how raise your hand if you have ever encountered this before. Oh, we're sure there is a story here and a story there, and for real, get those fuckers outta the Hamburglar's house.
But EVEN IF that happens, and Utah Rep. Todd Weiler sees it, he's still not being "forced" to watch it. He can avert his eyes until the porner is dealt with. UNLESS. Unless his actual response to such a thing would be to seethe in righteous outrage, while growing an outrageously righteous erection in his pants, sneaking brief surreptitious looks over his shoulder at the iPad of the next guy over, hoping against hope that he gets to see the hot blond pool boy get it in the ass from the home alone husband before the kids finish their french fries.
And if that is what is happening, well, there really might be a "public health crisis." IN TODD WEILER'S PANTS.
[Right Wing Watch viaJoeMyGod]
Evan Hurst
Evan Hurst is the managing editor of Wonkette, which means he is the boss of you, unless you are Rebecca, who is boss of him. His dog Lula is judging you right now.
Follow him on Twitter RIGHT HERE.