UTNE Reader Threw An RNC Party!
News
September 01, 2008 03:39 PM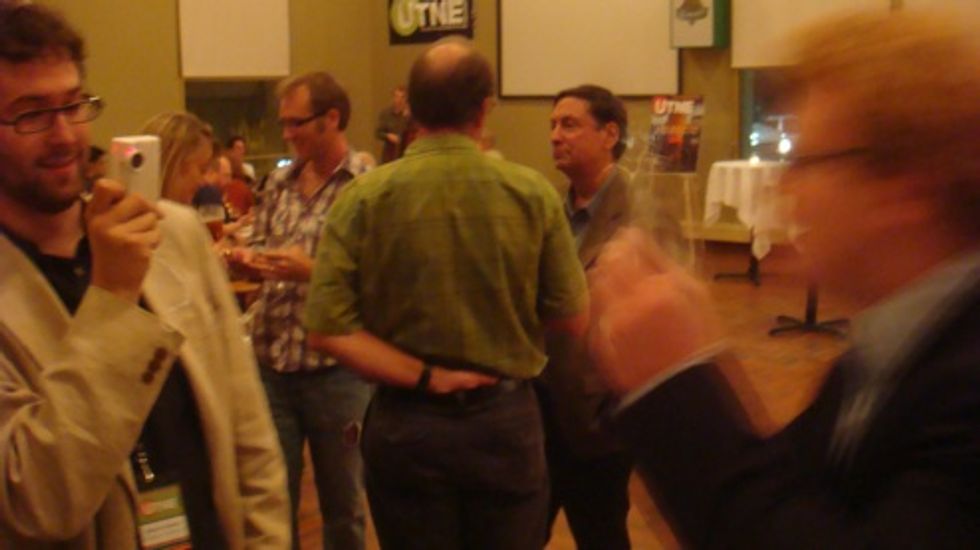 The beloved UTNE Reader rented out an entire brewery last night, and your Wonkette joined many other media dorks for fun and hijinx. Here's UTNE web boss Bennett Gordon, a bunch of people, some guy with his hand down his pants, and a blurry character who writes for Wonkette. More pix after the jump.
---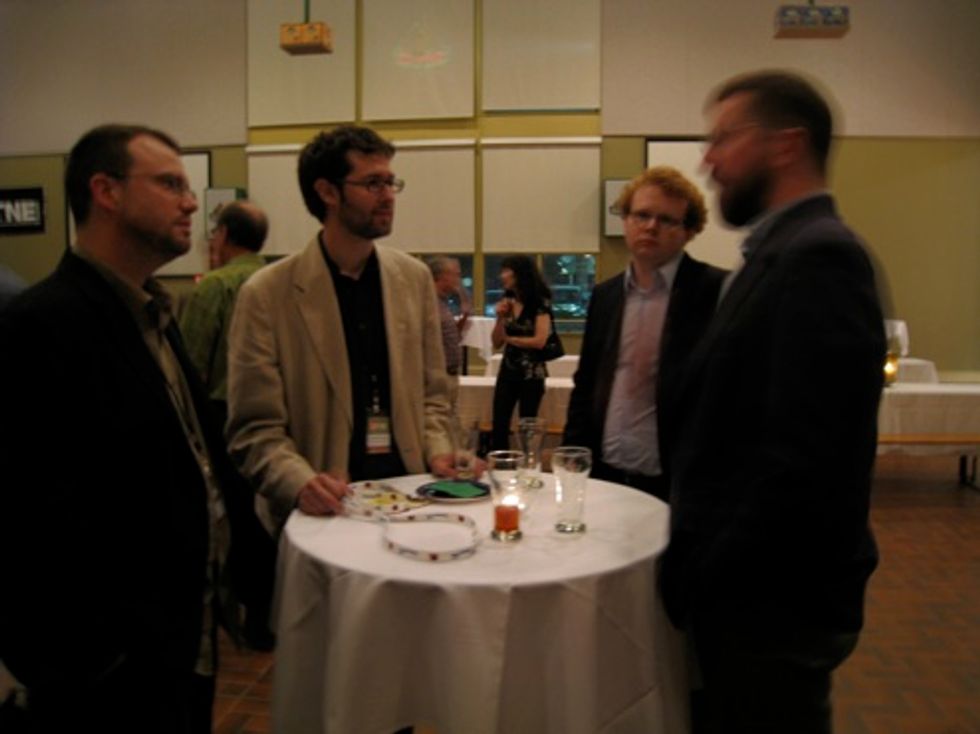 UTNE editor-king David Schimke, the aforementioned Bennett Gordon, gloomy Jim Newell and the dead ghost of Ken Layne discuss the thing they all hate: Politics.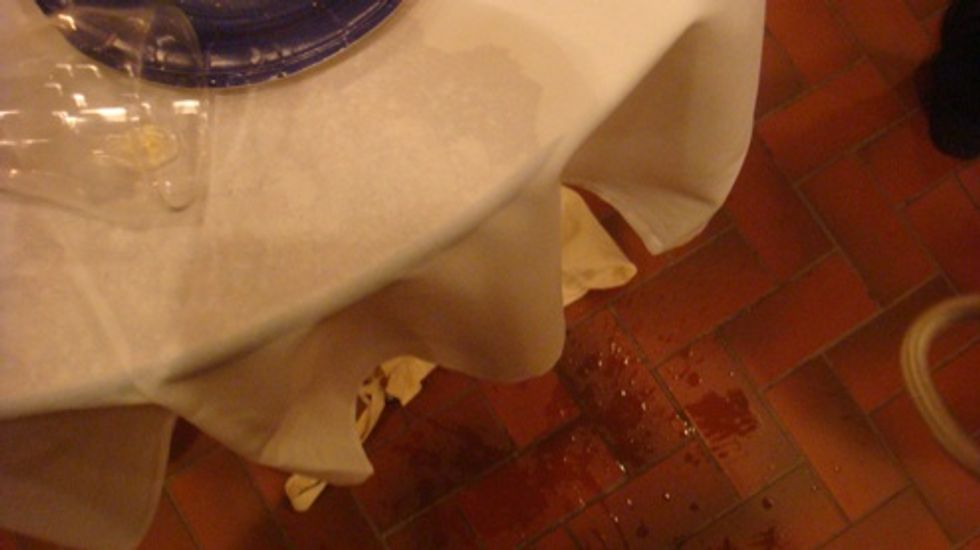 Uh oh, drunks.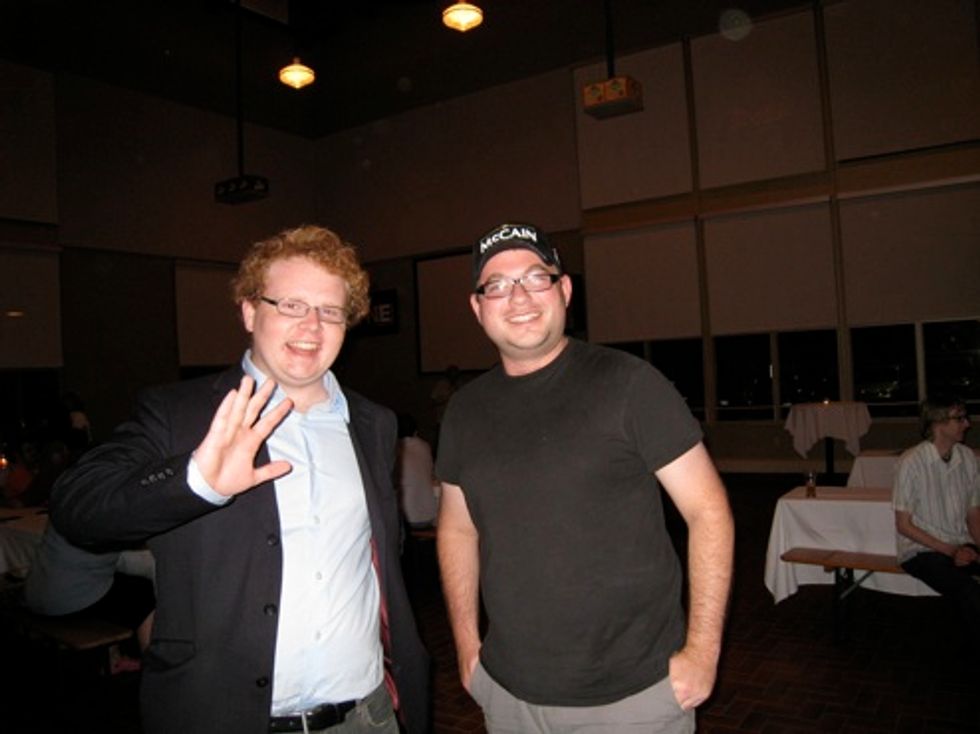 Who's that jackass in the McCain cap? Why, that's famous Washington blogger-writer Matthew Yglesias. First we tried to get the UTNE editors to introduce themselves to "Andrew Sullivan," but nobody had the spine. Then we tried to get Matt to write some "constitutional crisis" thing about how Ron Paul gets the nomination if John McCain accepts by video because video is not in the Constitution, but Yglesias instead agreed to plant the story to Sullivan's site, via Sullivan's hapless assistant.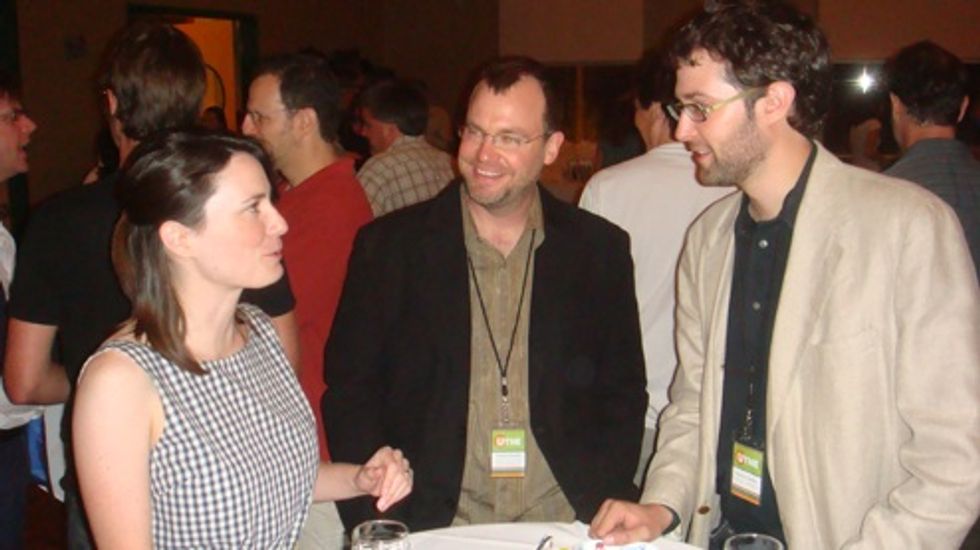 Editors, talking, about stuff!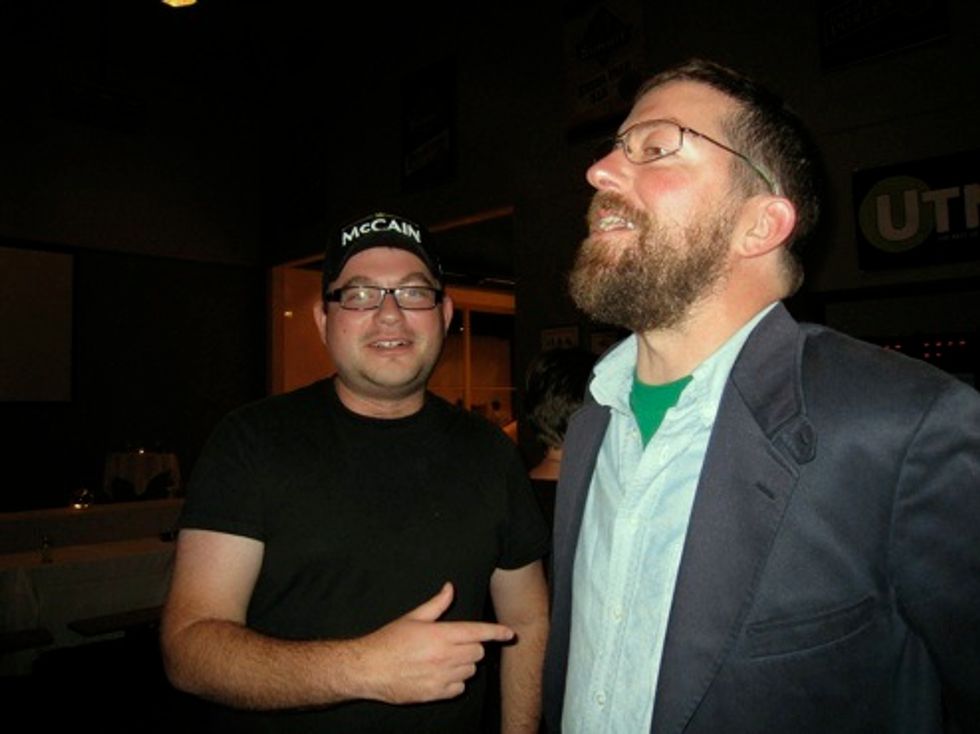 And then everybody got drunk and started saying terrible things about dead people or The Pope or something. And the brewery owner literally threw us all out, the end.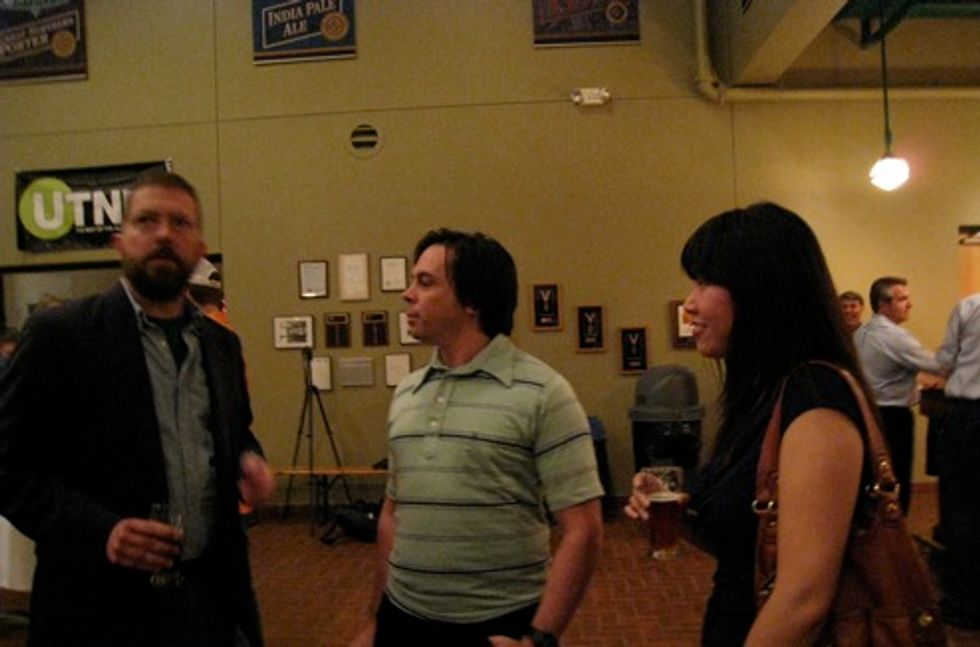 But not before we met the nice people from Minnesota Public Radio's Weekend America show, which is a good show we like to hear on the car radio, on weekends! Here's your editor with MPR producers Marc Sanchez and Angela Kim, who had a wonderful idea.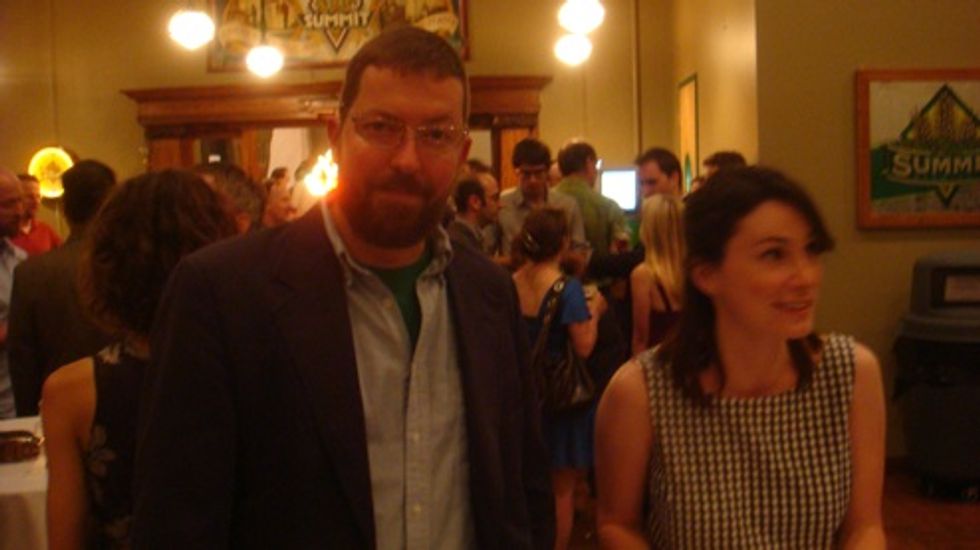 "You say we should go to a fancy scotch bar at the St. Paul Hotel and drink with Republican mayors??!!"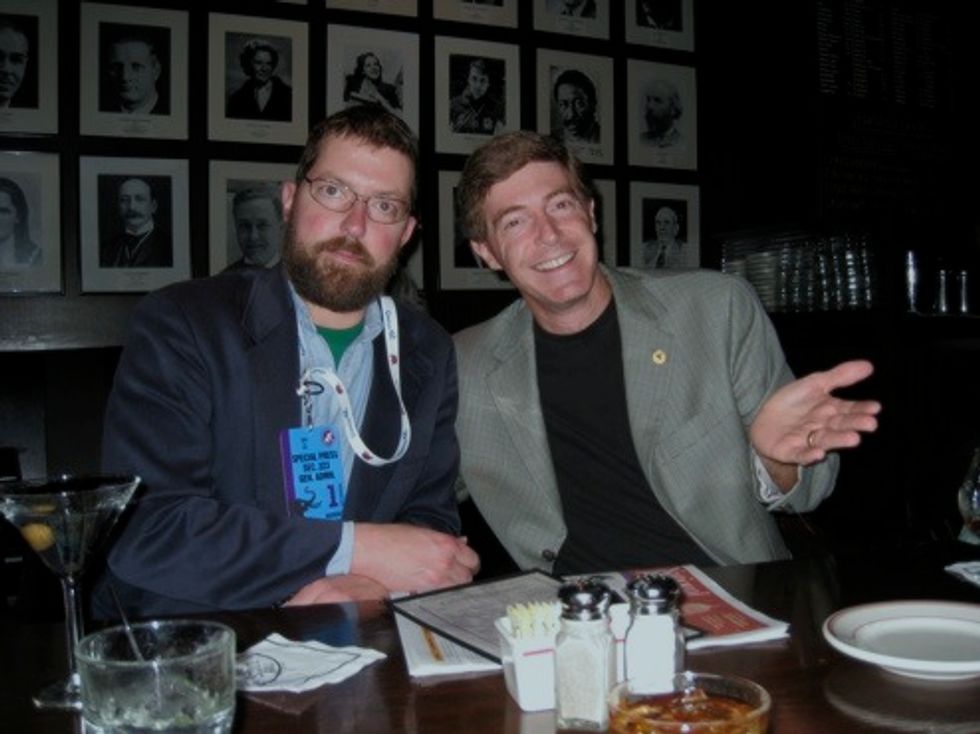 Here we are with the actual mayor of Tempe, Arizona: Mayor Hugh Hallman! We drank fancy booze and jabbered about the politics and all the various weird places we lived in Central Asia and Central Europe and the Balkans and Phoenix, the end. Thanks for a fun time, pals!