Variety Show Features JournoList Rejects, Needs Your Help
News
April 03, 2009 12:06 PM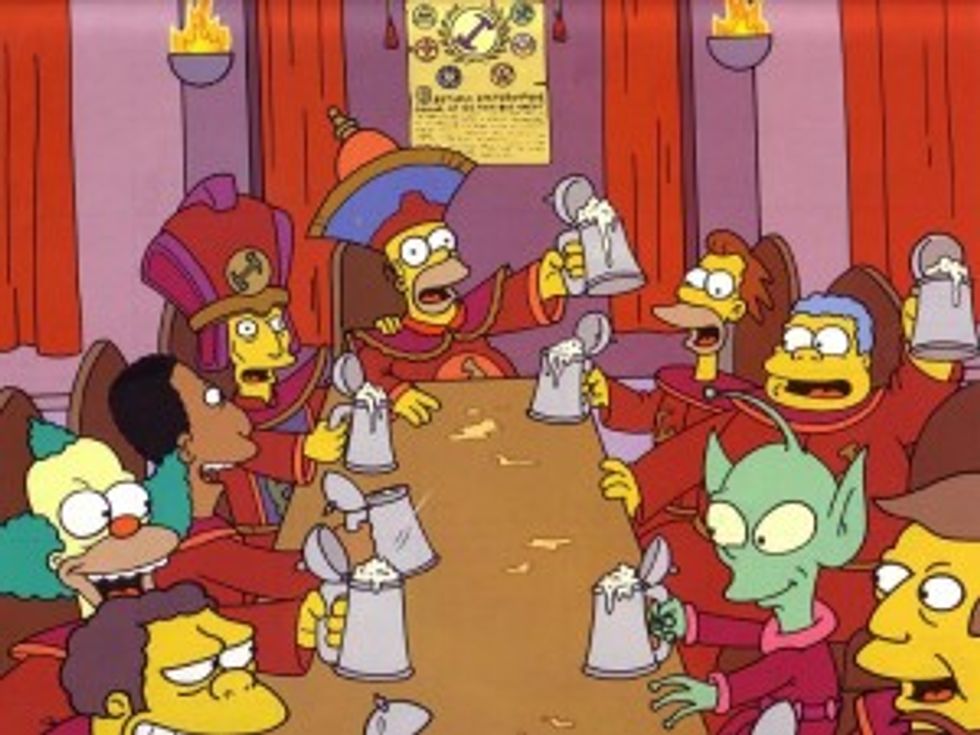 With the leaders of the free world havinggroup-hugged their economies into financial stability, there's nothing much left for the journalists to Twitter about. Instead, the Washington media elite will try to be funny, for charity. Tonight, the National Press Club is hosting Commedia dell Media, an "evening of comedy" with "DC's most respected journalists." Hahahah, it's hilarious already. We have preview video ... and you can help Wonkette ask these people a hilarious question, tonight, at the event!
---
It's Scott Lanman, from Bloomberg! What a riot, this guy!
And beloved The Nation Mother Jones reporter David Corn!
Journalists from Conde Nast, McClatchy and other such enterprises will make jokes, sing songs, and generally spread merriment under the watchful eye of host Bob Madigan (from WTOP). Apparently, Wall Street and military embeds will join the subjects to be targeted, for laughs. There is also a vague promise of "scratching the comedic underbelly" of journalism, which sounds just terrifying enough not to miss.
Details about the lineup are available here. For a mere $15 to $20, all of this entertainment, plus a reception, can be yours. Tonight.
Here's where you come in: Wonkette has the distinct privilege of asking one (1) question of all the journalists, and the answers will be used to judge TO THE DEATH who is the funniest journo of all. So quickly, submit your questions in the comments!
Commedia dell Media; reception at 7PM, show at 8PM; $15 in advance, $20 at the door. National Press Club, Washington DC.