Veep Recap: Dan Takes The Bait
News
May 05, 2014 04:25 PM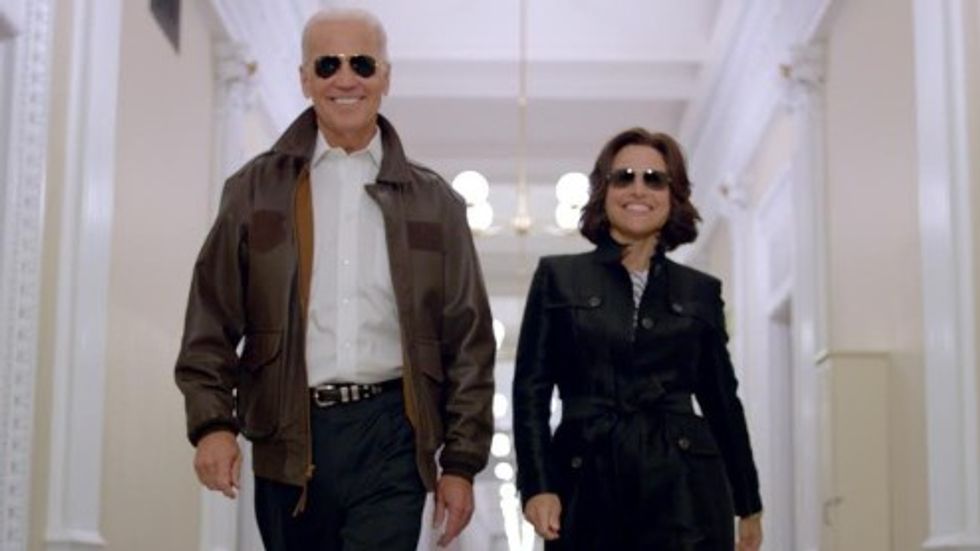 Amy's bad at the politics part of politics, Gary's got a bum shoulder, Kent and Sue are apparently (?) an item, and Jonah and Dan both get new jobs. All this and more happens on this week's "Veep," so if you didn't catch it, here is your recap so you will have something to talk about at the bar tonight.
---
Selina's campaign is still chug-chug-chugging along, occupying warehouse space in Maryland and doing all the rudderless things a campaign does when it doesn't have a campaign manager. We see Selina's posse dispensing wisdom to campaign volunteers, and Kent gets in this brilliant line.
You are going to change America in a way that usually only war and fluoride can.