Veep Recap: Lousy Smarch Weather
News
April 28, 2014 12:40 PM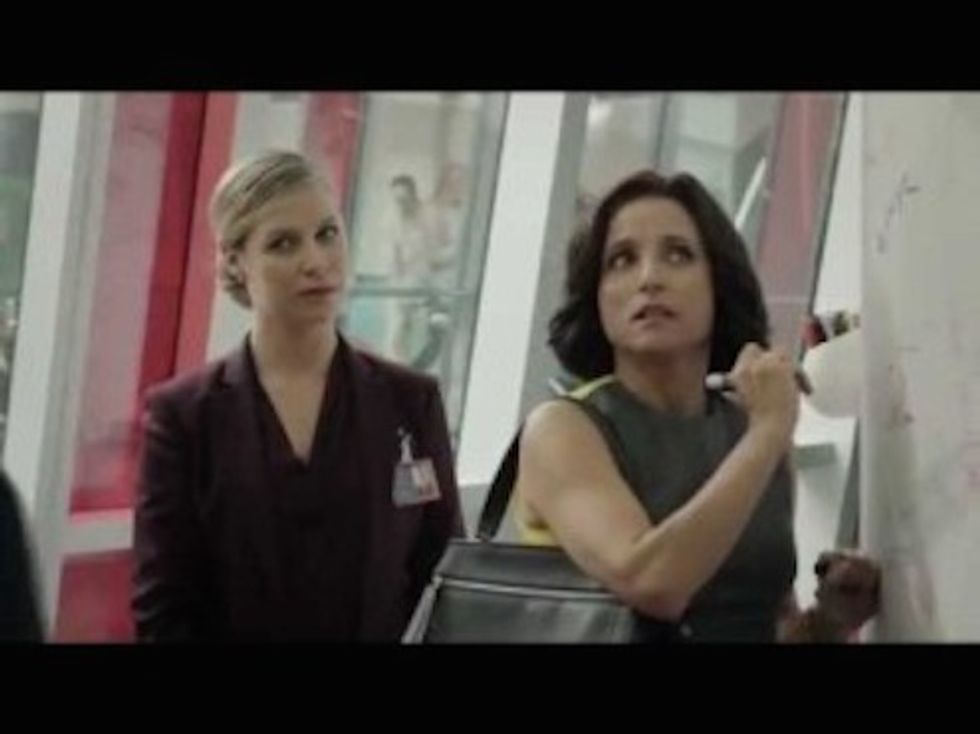 Oh dear, your Veep recap seems to be a little low. Here, let us fix that.
---
WHELP, Selina went to Silicon Valley this week, which is also where another HBO show is set, the show right before this one! No we have not watched yet, but we have heard good things. Mike Judge, y'know? The man knows from funny.
So Selina's getting out of an event at one of Silicon Valley's endless office parks, and everyone is all clap-clap-clap-clap-clap. And apparently Mike wrote her speech, not Dan? And Kent is in Selina's good graces, which we totally expected to happen, but they didn't even show us?