Want To Write For Wonkette? Okay Then READ CAREFULLY
News
May 26, 2010 03:48 PM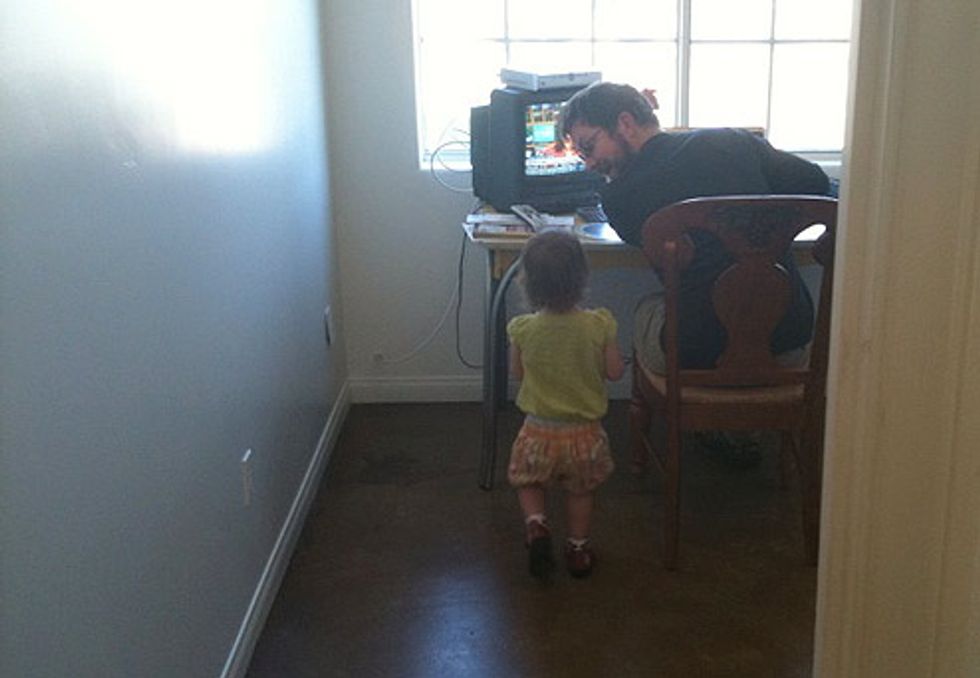 ALL DONE, THANK YOU, NO MORE EMAILS PLEASE. WE ARE BURIED UNDER 250+ EMAILS, THIS IS ALL OVER, THANKS, WE APPRECIATE YOU NOT SENDING ANY MORE EMAILS, ALL DONE, OKAY.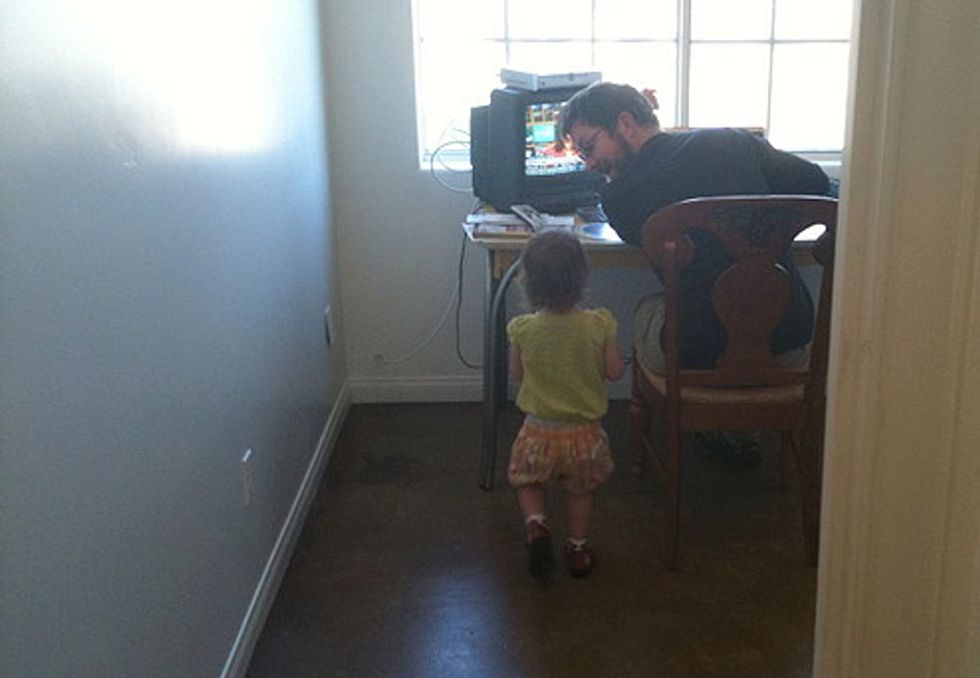 Photo and child courtesy of formerSPLOIDeditor and current NBC blog editorScott Ross. May 25, 2010.
The sad news that Jim Newell is going back to Gawker Media, after having been dismissed by Gawker Media (along with this site!) two years ago, has provoked a K-Lo-esque "Steady Stream of E-mails Coming Into My Inbox." Everybody wants Newell's spot on the Wonkette staff box! Well, nobody can really have it.
First of all, the famous COMICS CURMUDGEONJosh Fruhlinger will continue to cover most of your American Mornings here at Wonkette, and we are adding to his already harsh workload, because the Natural Supply of natural-born Wonkette writers is small. Josh is the only Wonkette Veteran who has been here, on and off, as long as your own editor. Since early 2006! What was that, nine or twelve years ago? Computers didn't even *exist* back then. (We blogger'd the old-fashioned way: By leaving ink-on-paper messages at the Subway for Andrew Sullivan to relay, by hand.)
Now, THIS IS IMPORTANT: A whole bunch of writers, including several writers we know and enjoy from their work at other websites and newspapers, have basically written to say, "Sorry Jim's leaving, can I have his spot?" And, well, no. Nobody can have Jim's spot, because Newell's "I'll post crazy stuff when I get up at 4 p.m." position is being eliminated when Jim files his last insane, delightful item here at Wonkette.
We will be adding a WASHINGTON DC daytime political-comedy blogger, someone who currently lives in Washington DC, the nation's capital, home of The Capitol -- and if you believe you are that person, send a note to Wonkette. Go ahead and direct us to a few samples if you already know how to do what it is that we do when we do it, here at Wonkette. And, as Josh already fills the required Wonkette Ginger Spot, try being something else, like a "Person of Color," or "Female," or "Not German." This is NOT a full-time thing. You are never going to get rich or even "make a modest living" from blogging, sorry. What do you think this is, 2007?
We are also opening up the site a little bit to a very small select handful of regular contributors, a la our blood-brother/sisters in New York, at The Awl. Not that many, but maybe five or six. There will be a Television Column, right? Because that's all people do, watch the teevee. Maybe it's a "Political Television" column, whatever in the fuck that means. (LOST: Was That About Politics Maybe?, etc.) Could five or six of you send the ideas for the other ones? Just five or six, please. And no, you don't have to live in DC for that.
Okay, your editor is now going to "late lunch," good-bye forever!