WaPo Seeks Army Of Insane Volunteers To Spend All Weekend Reading Palin Email Dump
News
June 09, 2011 03:41 PM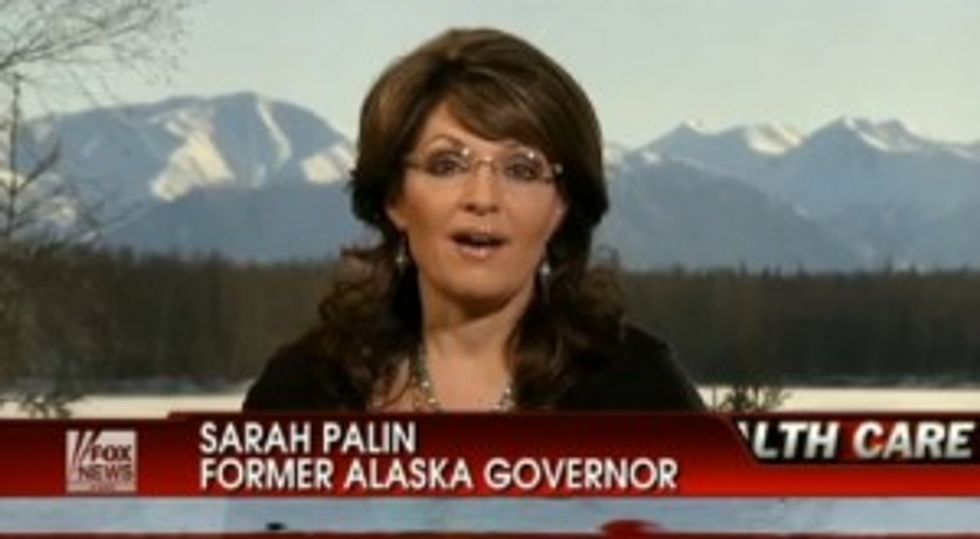 Bland suburban daily theWashington Post is asking for one hundred volunteers who want to stab forks into their eyes for a few days and help scour 24,000 Sarah Palin emails to prevent Chris Cilizza from developing a brain tumor reading them on his own. The complete set of official emails from Palin's tenure as governor will be released tomorrow, guaranteeing a week-long news cycle dump of Palin's gubernatorial misadventures riddled with elementary misspellings and syntax errors. We sure are looking forward to that! Now, who wants to sign up?
---
Over 24,000 e-mail messages to and from former Alaska governor Sarah Palinduring her tenure as Alaska's governor will be released Friday. That's a lot of e-mail for us to review so we're looking for some help from Fix readers to analyze, contextualize, and research those e-mails right alongside Post reporters over the days following the release.

We are limiting this to just 100 spots for people who will work collaboratively in small teams to surface the most important information from the e-mails. Participants can join from anywhere with a computer and an Internet connection.
WaPo is limiting this mouth-watering task to "just" one hundred people who would rather lose a half dozen IQ points parsing Sarah Palin's illiterate bickering for "meaning" all weekend, for free, instead of doing absolutely anything else. This is your employment future, America. [Washington Post]