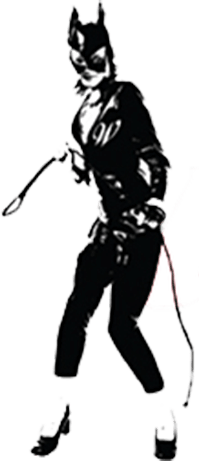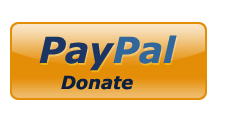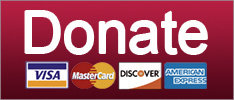 Post-Racial America
Thank goodness all hate crime reports are fake, huh?
February 21, 2019 12:45 PM
A US Coast Guard lieutenant who served in the service's Washington DC headquarters has been arrested and accused of domestic terrorism after law enforcement nabbed him Friday on gun and narcotics charges. A court document filed Tuesday says the initial charges against Christopher Paul Hasson are only the "proverbial tip of the iceberg," because the "defendant is a domestic terrorist, bent on committing acts dangerous to human life." Fortunately for everyone, in addition to being a self-proclaimed white nationalist who wanted to commit "focused violence" to bring about a white "homeland," Hasson was also a fucking idiot. He kept some of his planning for a massive attack on civilians, including a target list of media and political figures to assassinate, on his work computer. Yet another reason GOOD citizens only read Wonkette at work.
Keep reading...
Show less
Featured
February 06, 2019 11:21 AM
Rightwing reactions to Donald Trump's delayed State of the Union address were about what you'd expect: They loved it, mocked the silly ladies wearing white to commemorate the centennial year of women getting the vote (because jeez, stop with the identity politics!), and were saddened and dismayed that Democrats failed to applaud what a wonderful job Trump has done, because Democrats want America to fail.
Oh, yes, and the Stupidest Man on the Internet, Gateway Pundit's Jim Hoft, got his readers all upset about that fancy "crystal water glass" setup Nancy Pelosi had in front of her. That would be the 200-year-old ink stand that's on the Speaker's desk every damn year. Then this morning he deleted the article.
Keep reading...
Show less
News
Democrats refuse to stand for Trump's American carnage, Stacey Abrams is PERFECT, and Robert Mueller is following the rubles. Your morning news brief!
February 06, 2019 08:57 AM
Morning Wonketariat! Here's some of the things we may be talking about today!
Keep reading...
Show less
News
Law enforcement looks at the shady 'naug, Dr. Ronny Jackson is making his comeback, and DC gets ready for the SOTU. Your morning news brief!
February 05, 2019 08:53 AM
Morning Wonketariat! Here's some of the things we may be talking about today!
Keep reading...
Show less
News
Trump's intel officials accuse him of 'willful ignorance,' someone leaked all his executive time, and Northam out? Your morning news brief!
February 04, 2019 08:57 AM
Morning Wonketariat! Here's some of the things we may be talking about today, and none of them have anything to do with sportsball!
Keep reading...
Show less
Environment
Part 2 in an apparently endless series.
February 01, 2019 04:03 PM
Hot -- or perhaps very chilly -- on the heels of Jim Hoft's proclamation that solar energy doesn't work in the cold, because the sun is hiding and left us all alone, Tucker Carlson used his television program Thursday to explain that wind power is also a "scam," and that the wind actually cannot heat anyone's house in extreme cold. He didn't go into any detail on why that is, but it's only logical, isn't it? The weather report never includes a wind WARM factor, now does it? Science! Why don't you liberals LEARN IT!
A 30-second clip of the craziest part of the segment was roundly (like a windmill!) mocked all over the Twitters, but to make sure we didn't miss any of the stupid, we watched the whole four minutes and felt ourselves getting dumber by the second. Here's Tucker, taking the "wind out of the sails" of those nutball liberals pushing the "Green New Deal."
Keep reading...
Show less
WARBLOGGING
February 01, 2019 02:43 PM
Not for nothing, you guys, but John Bolton is BATSHIT CRAZY! The National Security Mustache is bound and determined to drag us into a shooting war in Latin America, and right now Venezuela looks to be the likeliest destination. What better place for America to flex its muscles than a teetering Latin American country with an unstable president who owes his power to the army, a charismatic young opposition leader just waiting for the US imprimatur to enshrine him as the new leader, and massive oil reserves just ripe for exploitation by America's petro-behemoths? Perhaps we oversimplify a truly complex issue, but America's history in our near abroad doesn't exactly inspire confidence.
And speaking of simpletons, Bolton was preaching to the Derp Choir this morning on Hugh Hewitt's Craven Whores In the Morning radio program.
HEWITT: Is there a risk that the Cuban agents, and there are now Russian mercenaries allegedly in the country, the little green men, that they open fire on the free people of Venezuela demonstrating, and they create the Tiananmen Square? Have you considered that risk that it's not the Venezuelan military, but the Cubans and the Russians?

BOLTON: No, that's precisely correct. I mean, what we've seen, the violence you've referred to already, which interestingly has been largely in the poorest parts of Caracas, that is to say directed against the poorest residents of the city, the former supporters of Chavez by basically armed gangs called collectivos in Spanish trained and equipped by Cuba. These are the thugs and killers that have been sent out in the past days, were sent out against earlier expressions of opposition to Maduro. And it's these people, they are absolutely ruthless. This is as cold-blooded, they're capable of cold-blooded murder, and they've engaged in it already.
Really? Are they also putting duct tape over women's mouths and racing across the unguarded border in giant super trucks full of fentanyl? In point of fact, Mr. Bolton is not precisely correct. That's a wild exaggeration cooked up to get us into a proxy conflict in the Western Hemisphere by pretending that we're just protecting the Venezuelans from evil Commie invaders, not intervening in that country's civil war. Which is not to say that we shouldn't support opposition leader Juan Guaidó. But negotiating with him before he declared himself de facto president and then directing all our allies to fall in line and recognize him immediately has maybe the faintest tang of imperialism. Particularly when Donald Trump has had a hard on to invade the country for over a year now.
Keep reading...
Show less
News
Trump falls asleep in history class, Cory Booker announces his 2020 run, and net neutrality shenanigans. Your morning news brief!
February 01, 2019 09:03 AM
Morning Wonketariat! Here's some of the things we may be talking about today.
Keep reading...
Show less
News
Meatball is cooked, Kamala kicks ass, and everyone hates Howard Schultz. Your morning news brief!
January 29, 2019 08:55 AM
Morning Wonketariat! Here's some of the things we may be talking about today.
Keep reading...
Show less