Was Flaming Bag Of Poo Responsible For Burning Of Texas Governor's Mansion?
June 10, 2008 02:16 PM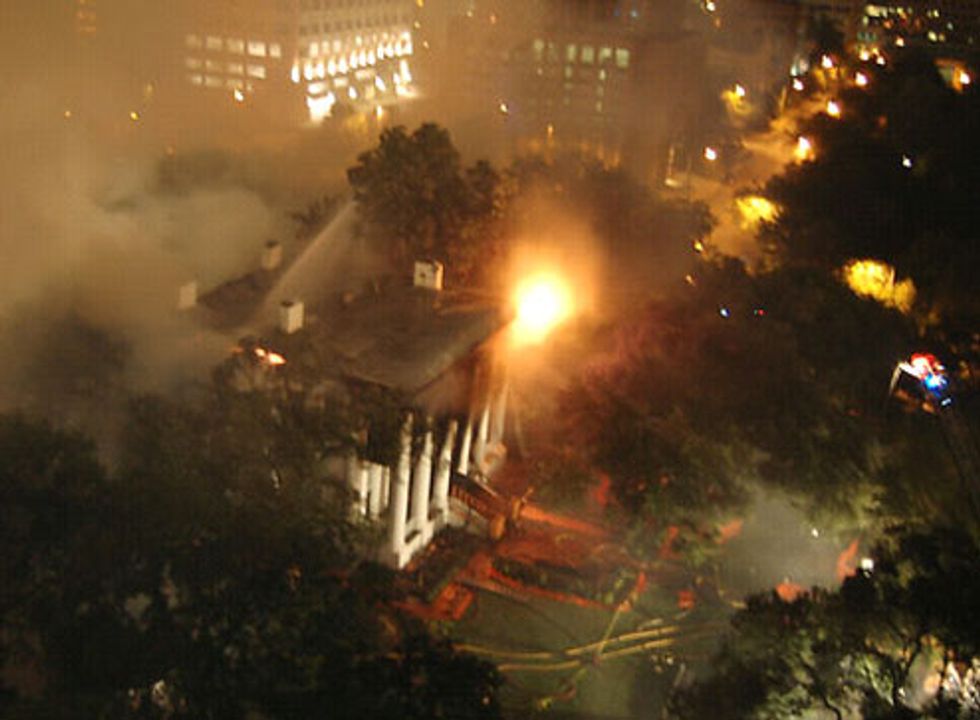 This weekend, two very exciting things happened in Austin, Texas. Pinko communist Democrats held theirstate convention, and the governor's mansion burned into a tragic, crispy crust. Could the two events be related? Let's examine the "evidence" behind one possible explanation for the calamity: a drunken visiting Democrat left a burning bag of human feces on the (Republican) governor's doorstep, never guessing the historic building was one vast, uninhabited fire hazard in search of a flame.
---
First off, it looks like the fire started on the front porch -- the most natural location for a piss-drunk retard to hurl a flaming bag of shit.
Second, what better time to be throwing bags of poop at the governor's mansion than on the last night of the Democratic state convention, when hordes of angry persecuted leftists were turned loose on the town after two days of righteous communal indignance?
Third, unless you lived in Austin or traveled in historic preservation circles, you would probably not know that Governor Goodhair has not lived in "his" mansion since a big restoration project began last year.
At any rate, the mansion is now completely ruined and fucked, but Chelsea Clinton gave a speech at the convention in which she said, "Oh gosh" a lot, so it's all basically a wash.
[Photo courtesy of the governor's press office.]
Arson suspected in governor's mansion fire [Austin American-Statesman]