Was Obama A CIA Spy In Pakistan? 'Maybe,' Say Confusing School Records
News
July 10, 2012 05:01 PM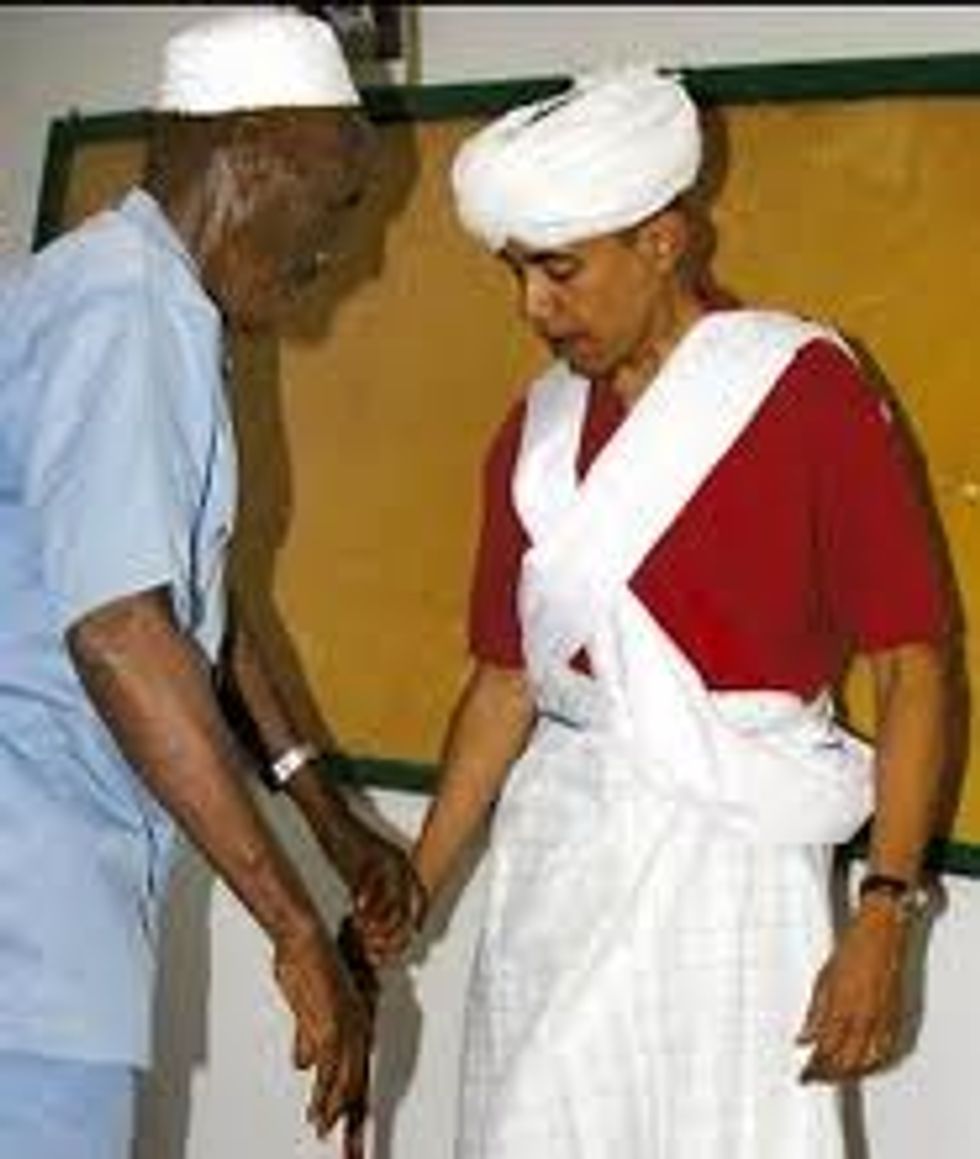 OK, so the Wonkville experiment has been up and running for a day, and let's check out the hot tips ... wait, Obama was a Pakistani spy in 1981 and 1982? THIS MAKES TOTAL SENSE! Why else would would Hillary apologize to Pakistan for that time we accidentally killed dozens of their troops? That's not the sort of thing the U.S. usually apologizes about ... unless the president is on the payroll of the country whose troops we killed. What important evidence has come to light about this, and from what reputable source?
Oh, huh, it was WorldNetDaily, and it seems to be mostly about ... the organizations that handle student records in the United States? They spend something like 2,000 words getting to the bottom of a very important discrepancy in Barack Obama's life story: why do some records seem to indicate that he only attended Columbia from 1982 to 1983, and not 1981 to 1983 as he claims? Get ready for the shocking truth:
Janine Greenwood, vice president and general counsel for the [National Student Clearinghouse], told WND there was a 'computer error' in their system that has been corrected. She said she confirmed with Columbia that Obama was at the university for two academic years, not one.

...

Greenwood said she 'tried to untangle this' discrepancy one year ago after two 'DegreeVerify certificates' from the Herndon, Va.-based clearinghouse -- obtained through a fee-based request -- indicated Obama attended Columbia College at Columbia University only in the 1982-1983 academic year, from Sept. 1, 1982 until May 31, 1983, receiving a Bachelor of Arts degree May 17, 1983.

'All I know is [the record] was right originally, and somewhere along the line it went off the rails, and then it was right again,' she said.

'We basically had two records running simultaneously, and it just depended on how you input the name and the other information as to which records you got,' she explained to WND in an interview Friday.

Greenwood said at least one of the two people who submitted the request for a report of Obama's record received a correct report as well as an incorrect one.
Well, we're sure that when confronted with conflicting information like this, someone studying the records would decide on the most logical interpretation, right? The most logical interpretation being, of course, that Obama never went to Columbia for his junior year, and instead spent it as a CIA agent in Pakistan (which is very different from being a spy for Pakistan, naughty Wonkville headline writer).
In other words, WorldNetDaily's darkest, most sinister conspiracy theory is that the future president courageously served as a secret agent for the United States in a dangerous country, and then returned home and successfully graduated with an Ivy League bachelor's degree after only three years of college. [WND]