Washington Post Aims To Become Same Website As THE POLITICO
News
April 28, 2010 03:09 PM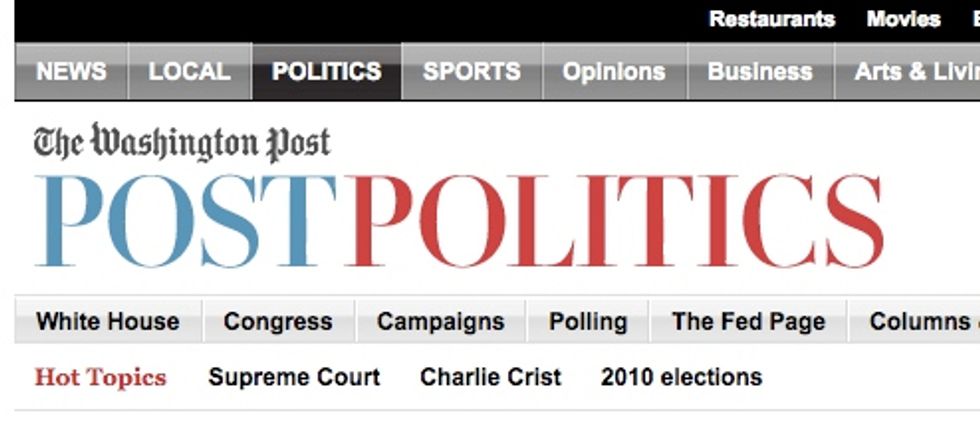 In its latest attempt to draw readers into fatal traps of anti-information, theWashington Post has redesigned or relocated or re-aggregated or whatever its political coverage into this new thing, PostPolitics.com, which is maybe the same thing as THE POLITICO.
---
The fancy above-the-fray New York Timestells us all about the Washington cretins' latest design war, from its ivory tower (heavily mortgaged, unaffordable new headquarters) in New York City:
On Wednesday, The Washington Post introduced a new homepage for its political coverage that appears to have aligned itself – both in content and presentation – as a direct competitor to Politico.com, which is run by two former Post staffers, John Harris and Jim VandeHei.

The site, PostPolitics.com, will be overseen by Chris Cillizza, who was named its managing editor. Mr. Cillizza is a popular political blogger at the paper.
Why did Chris Cillizza personally steal everything from THE POLITICO?

We see the similarities, but the Washington Post needs to work harder. Brilliant ideas like debates about a "BUSH FAMILY COMEBACK?" don't come to the lazy-minded.
[PostPolitics, NYT]