Watch a Choose-Your-Own-Adventure Film, Amongst Other Actual Classics, at the DC International Film Festival
News
April 16, 2009 06:14 PM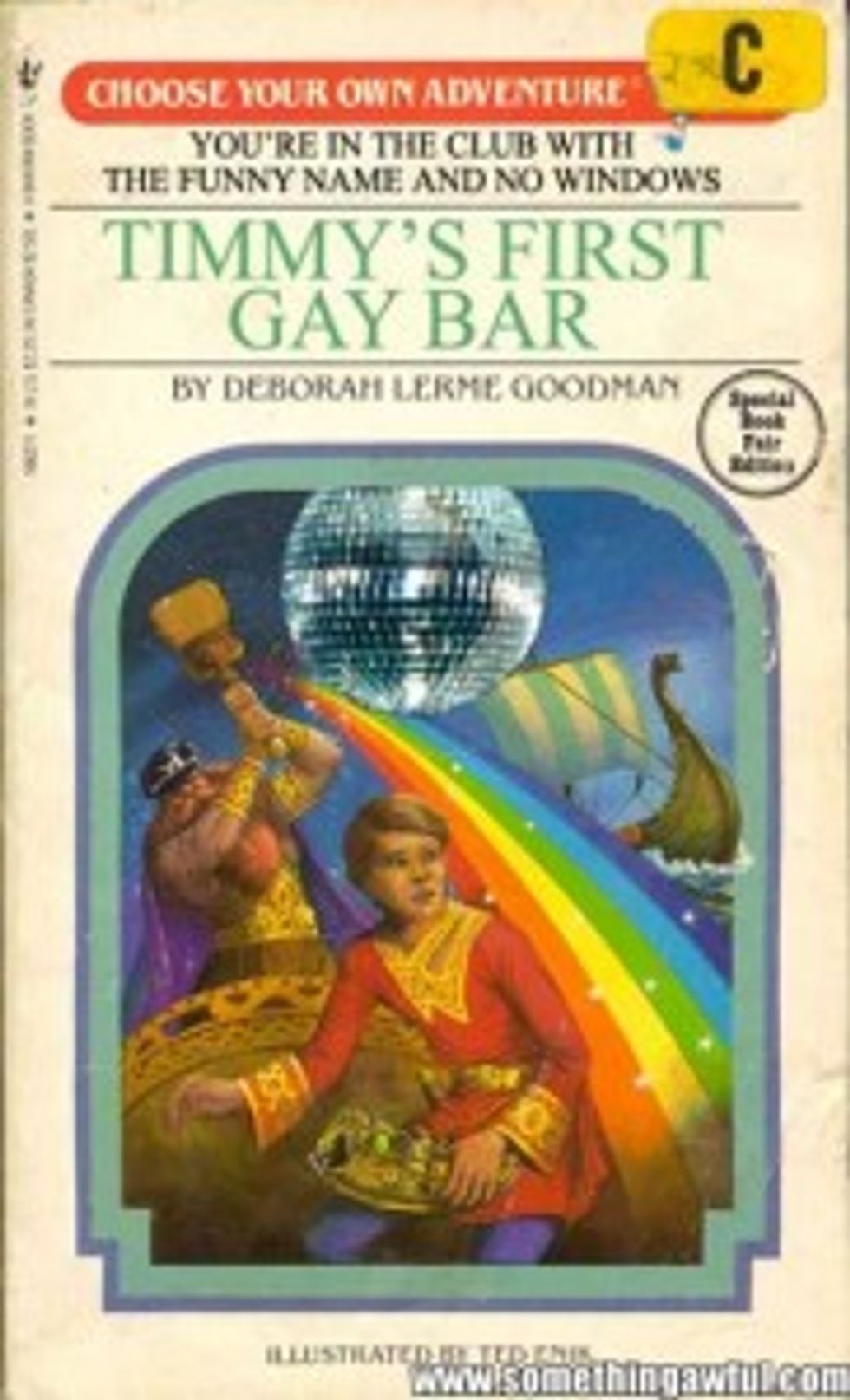 DC is like the annoying little sister of decent American cities, hopping around from foot to foot and whining to bigger, fancier New York and San Francisco that it, too, can have big concerts and movie stars and such. And sometimes, it can!
---
The DC International Film Festival is a fancy event in its own right -- now in its 23rd year of existence, it is all grown up and bringing some genuinely interesting picks to DC. Tonight through April 26, local theaters will screen more than 70 films from Eastern Europe and Japan, as well as several music and news documentaries, and most excitingly, the world's first "choose your own adventure" film!
The Festival includes several films submitted for Oscar consideration, such as Zift from Bulgaria and Departures from Japan. Of course, in the face of such excellence, your Wonkabout immediately seized on the geeky and/or political ones. Kinoautomat , the "choose your own adventure" movie more boringly referred to as "interactive" in the press release, originally hailed from what is now the Czech Republic in 1967. It was banned by the Communists in 1972, never to be seen again until this very Festival, which makes it even cooler. The adventure starts when a nice young man encounters a naked woman on his wife's birthday, and the audience votes on the turnout from there.
I.O.U.S.A. is delightful little look into America "fiscal cancer," and how American dinguses' preference for short-term reward will one day leave us all destitute and nibbling on lice from our children's hair for nourishment. Maybe not so much that last part, but it does track the suspiciously Paultard-sounding "Fiscal Wake-Up Tour" from town to town.
Tickets for the films start at $10, and go up or down depending on how many you buy and whether it's opening or closing night. You can see a full list of films, descriptions, and locations here.
April 19-26, $10 and up, locations vary. [DC International Film Festival]