We Think Alex Jones May Be Confused About What A 'Drag Queen' Is
News
October 19, 2017 01:52 PM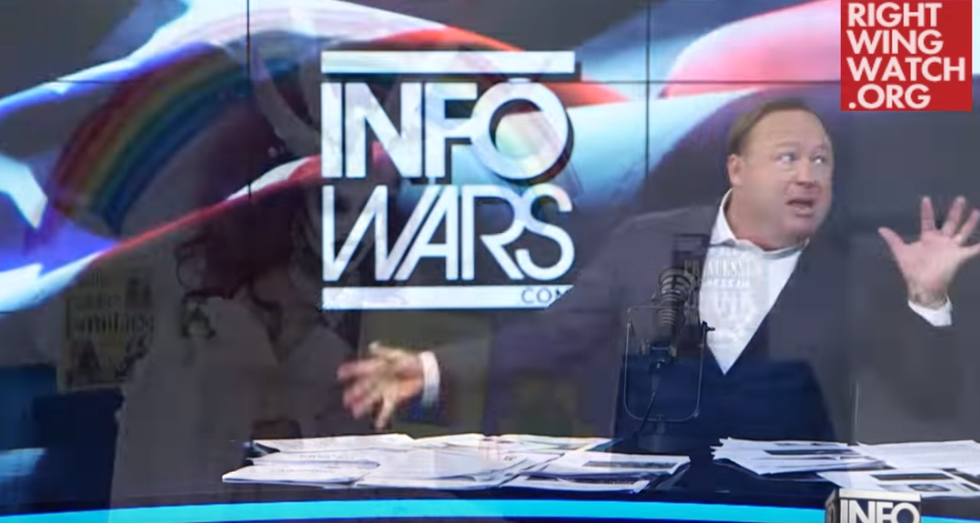 Alex Jones in his natural habitat.
---
Did Alex Jones accidentally overdose on his own vitamin supplements, which now feature lead? Either that or he has been sadly misinformed about what a "drag queen" is, because he's LOSING HIS FUCKING MARBLES over a program called Drag Queen Story Hour, where drag queens read to children. It is totally sweet and kids love it. Before we get into Jones's rant, which is WOW, let us clear some things up.
This is a drag queen: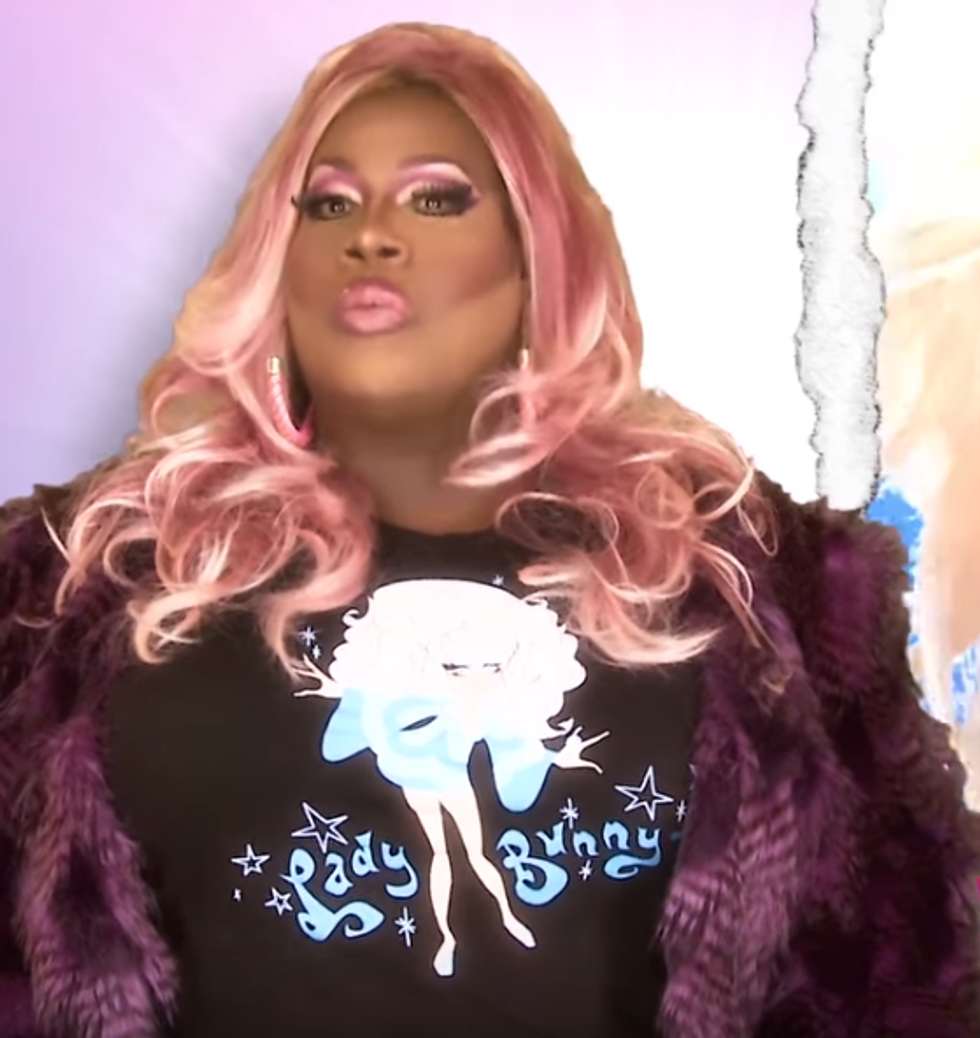 This is Wonkette niece, who is almost FOUR YEARS OLD now, which means she is practically a GROWN WOMAN: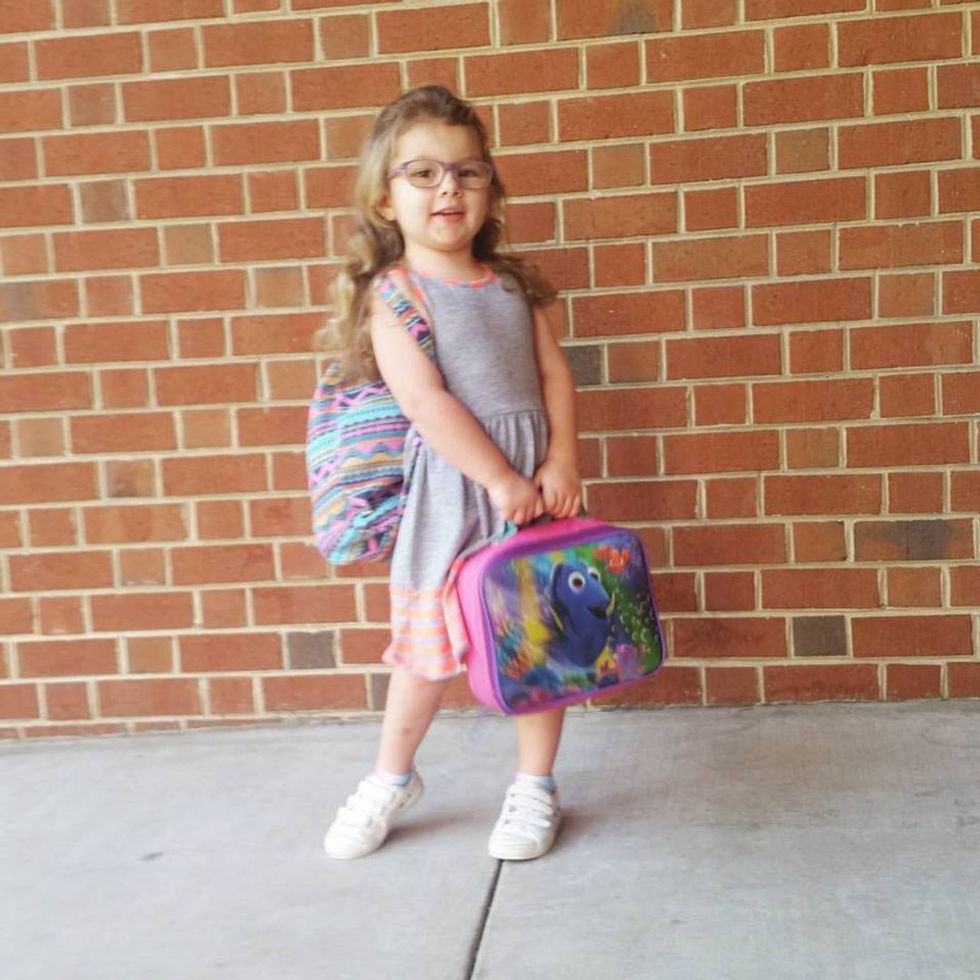 Wonkette Niece LOVES DRAG QUEENS. Cannot get enough of them. Calls them "PRINCESSES."
This is the drag queen Alex Jones is mad about: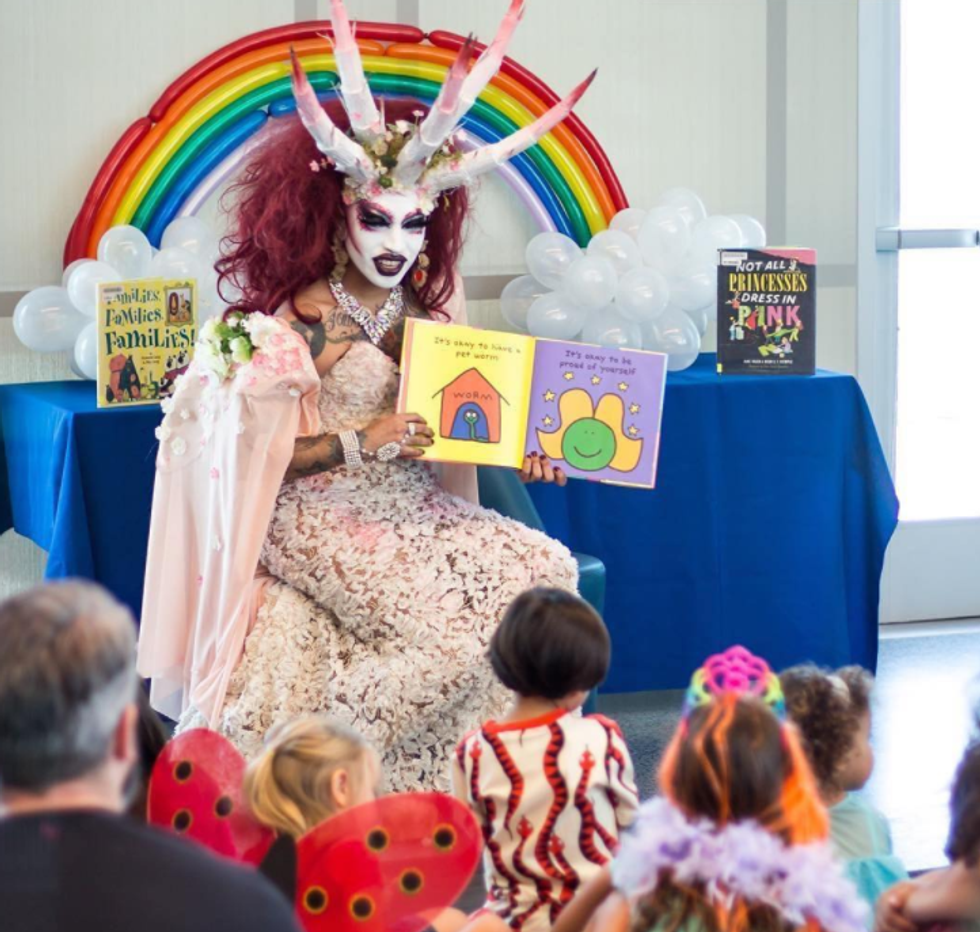 Funny princess lady!
Jones seems to have been taken in by right-wing fake news conspiracy about how a DEMON GOBLIN drag queen read a sexually explicit book to children during Drag Queen Story Hour in Long Beach, California. WorldNetDaily reported on it, as did other far-right insane bullshit websites where Alex Jones gets his "news." The only thing about their stories that's true is the picture of the event above, which the drag queen in question shared on her Instagram.
Her name is Xochi Mochi, and she read a book called It's Okay To Be Different to the kids. The Amazon product description includes these lines, which do not suggest to us or any other mentally stable person that the book is porn:
It's okay to need some help.

It's okay to be a different color.

It's okay to talk about your feelings.
The book also includes the line, "It's okay to eat macaroni and cheese in the bathtub," which Wonkette rates as TRUE, but that's probably just our demonic influences talking.
We checked the Amazon reviews and found exactly zero parents complaining about how this book is hardcore porn being slyly marketed to children.
You ready for your Alex Jones? Oh boy, oh boy, oh boy! (Just so you know, ALL CAPS are when he is yelling, whereas ALL CAPS IN BOLD PRINT are when he's yelling and maybe pooping at the same time, on account of his rage.)
ALL THIS IS IS A SOCIETAL WRECKING BALL TO DESTROY ANY SEMBLANCE OF NORMALITY, ANY SEMBLANCE OF BASIC HUMAN BIOLOGY THAT YOU SEE IN THE BEES! AND YOU SEE IN THE BIRDS! AND YOU SEE IN THE PENTAPEDS!
Pentapeds.
AND YOU SEE IN ALL THE OTHER MAJOR SPECIES, OF OTTERS, AND OF MICE, AND OF COWS, AND OF HORSES, AND OF EVERYTHING ELSE, LADIES AND GENTLEMEN!

THEY DON'T SEE THEM OUT TELLING PACHYDERMS THAT IT'S SEXIST THAT THERE'S A MALE BULL AND A FEMALE COW.

ELEPHANTS.
Elephants.
BUT AGAIN, IMAGINE IF SOMEBODY IN A DEMON OUTFIT SHOWED UP NEXT TO A BABY GIRAFFE AND SAID, "HI, I'M A DEMON! UH, BE INCLUSIVE! DON'T BE MEAN TO ME! LET ME WEAR DEMON HORNS AND COME UP AND LOOK LIKE A COMPLETE ALIEN FROM ANOTHER PLANET! LET A SPACE ALIEN!"

AND BY THE WAY, THIS IS A PROGRAM. THEY DRESS UP LIKE SPACE ALIENS ALL OVER THE UNITED STATES AND ALL OVER THE WORLD, I TOLD YOU.
He told us.
IN HORRIBLE DEMON PSYCHOPATH OUTFITS THAT MAKE PENNYWISE LOOK BEAUTIFUL.

AND THEY SHOW UP AND THEY

HAVE

THEIR

WAY

WITH

YOUR

CHILDREN

IN

DEMON

OUTFITS!
OK see this is the part where we don't think he's clear on the concept of what drag queens do. Maybe somebody should take him to da gay club and show him.
I MEAN IF YOU'VE GOT MEN THAT LOOK LIKE 400-POUND GOBLIN DEMONS WITH YOUR CHILDREN, THERE'S NOTHING YOU WON'T PUT UP WITH! THERE ISN'T A SPECIES ON THE PLANET THAT WOULD LET SOMETHING THAT LOOKS LIKE A SPACE ALIEN GET UP CLOSE TO ITS KIDS!

BUT ONLY IN AMERICA DOES IT HAPPEN AND I'M SICK OF IT, I'M TIRED OF IT RIGHT NOW, I CAN'T HANDLE JADJFKHJKDSDJHA!!!!!!!!!11111!!!!!!!BENGHAZI!!!11!!
And then he threw a chair.
Happy Thursday, everyone.
Follow Evan Hurst on Twitter RIGHT HERE.
Wonkette salaries, servers, and all of the things are fully funded by readers like you! If you love us, click here to fund us!
Evan Hurst
Evan Hurst is the managing editor of Wonkette, which means he is the boss of you, unless you are Rebecca, who is boss of him. His dog Lula is judging you right now.
Follow him on Twitter RIGHT HERE.