Weird Old Racist Carl Paladino Suddenly Back To Losing Terribly
News
September 23, 2010 12:44 PM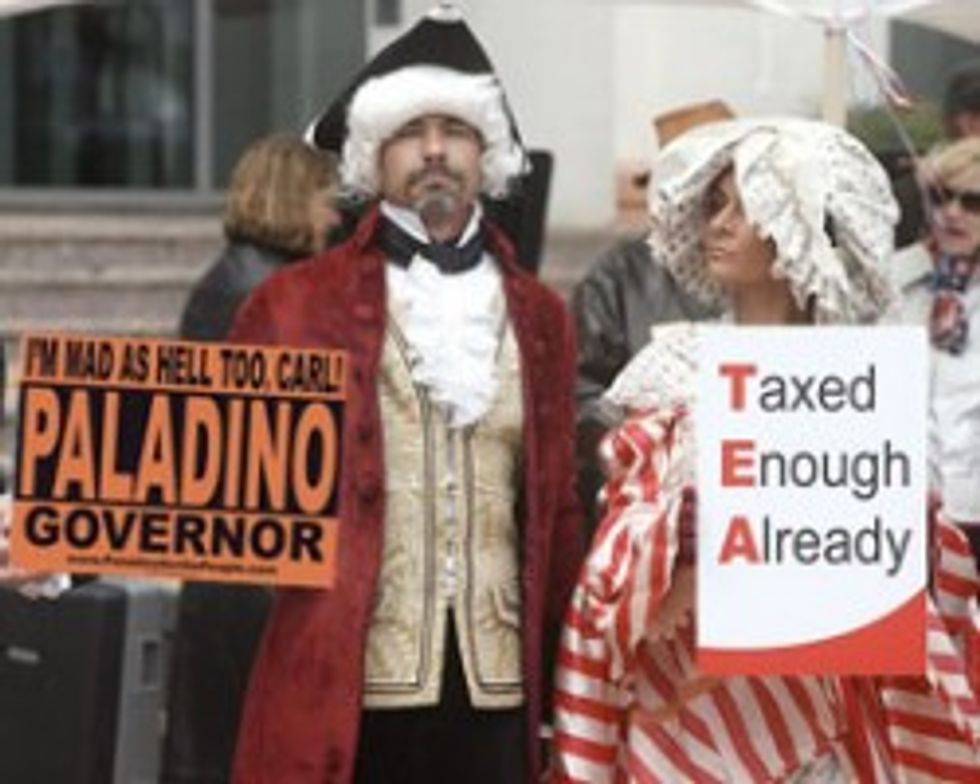 Seems like only yesterday(because it was) when racist weirdo Carl Paladino was within six points of Andrew Cuomo in New York's most embarrassing election of 2010, but a brave new poll just appeared today and now Paladino is safely down to 24% and Cuomo's at 57%. How did Carl Paladino suddenly lose the love and support of New York state voters? Did he forget to send every voter their own wacky "Obama eats watermelon" email?
---
Mr. Cuomo's favorable rating was 60 percent and Mr. Paladino's 32 percent — while Mr. Paladino's unfavorable rating was 36 percent. The new poll had a margin of sampling error of plus or minus four percentage points.

The two polls were different in significant ways. While Wednesday's poll, released by the Quinnipiac University Polling Institute, screened out voters that Quinnipiac judged as unlikely to vote in November, Siena surveyed a sample of all registered voters. And the Quinnipiac survey did not include Mr. Lazio in its general election matchup.
Lazio will be on the ballot as the "Conservative Party" candidate, because New York is apparently part of Great Britain once again, and he takes 8% of Crazy Carl's support when included in the polling. Otherwise, it seems the only way Paladino can continue his shot at losing in the +/- 6 percent range is if most voters stay home because they're either annoyed by everyone or lack the money to buy gas to drive to the polling station a block or two away. [New York Times]