What Gay Porno Are They Watching On Air Force One?
News
July 15, 2009 07:06 PM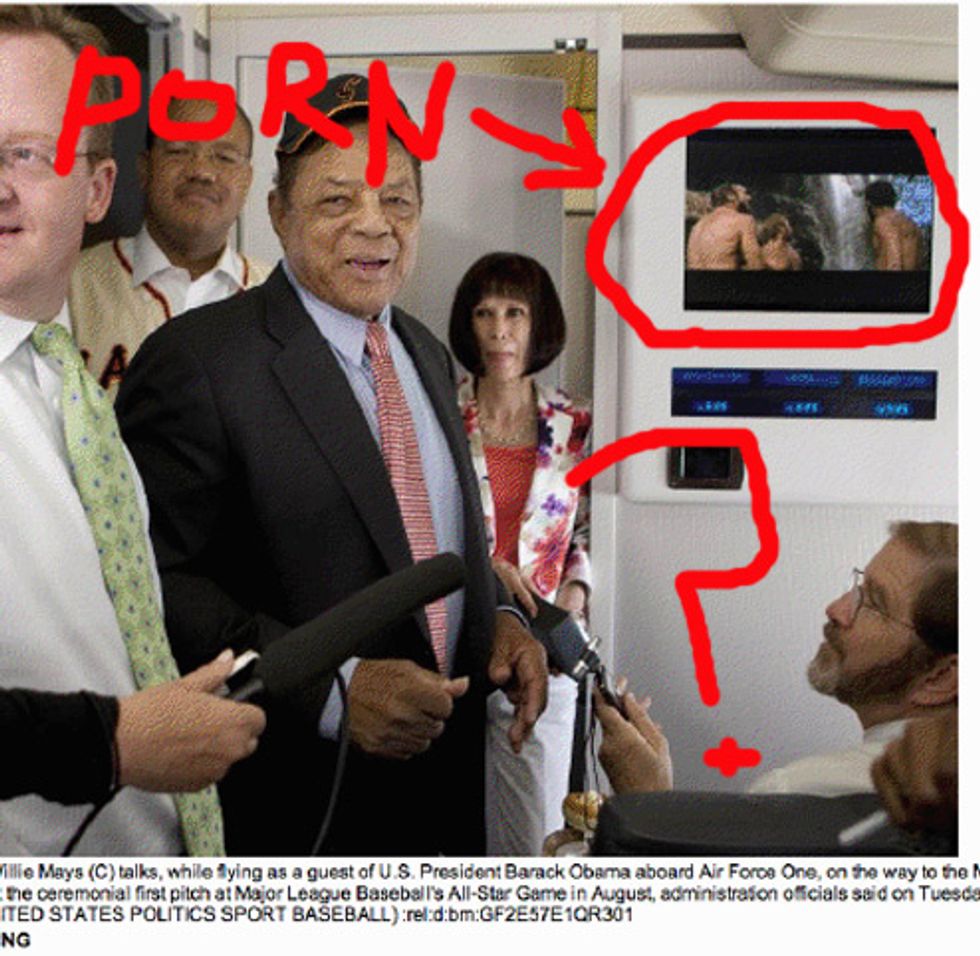 Alert UK journalist "Richard" sent us this Reuters pic, wondering what kind of movie Willie Mays and Robert Gibbs and the sleazy White House press pool enjoyed last night on the flight over to the MLB All-Star game. What do you people think?
---
We figured it out pretty much instantaneously, which says something or other about our cultural references, but you may have Different Views. Type 'em up in the comments, and we will reveal the truth later this evening. (Or just click here* and SPOIL the fun for everyone with a SPOILER.)
UPDATE: Yeah, you nerds had it by the first comment, you damn dirty apes.