What Will Levi Johnston Use To Hide His Schlong?
News
September 11, 2009 12:40 PM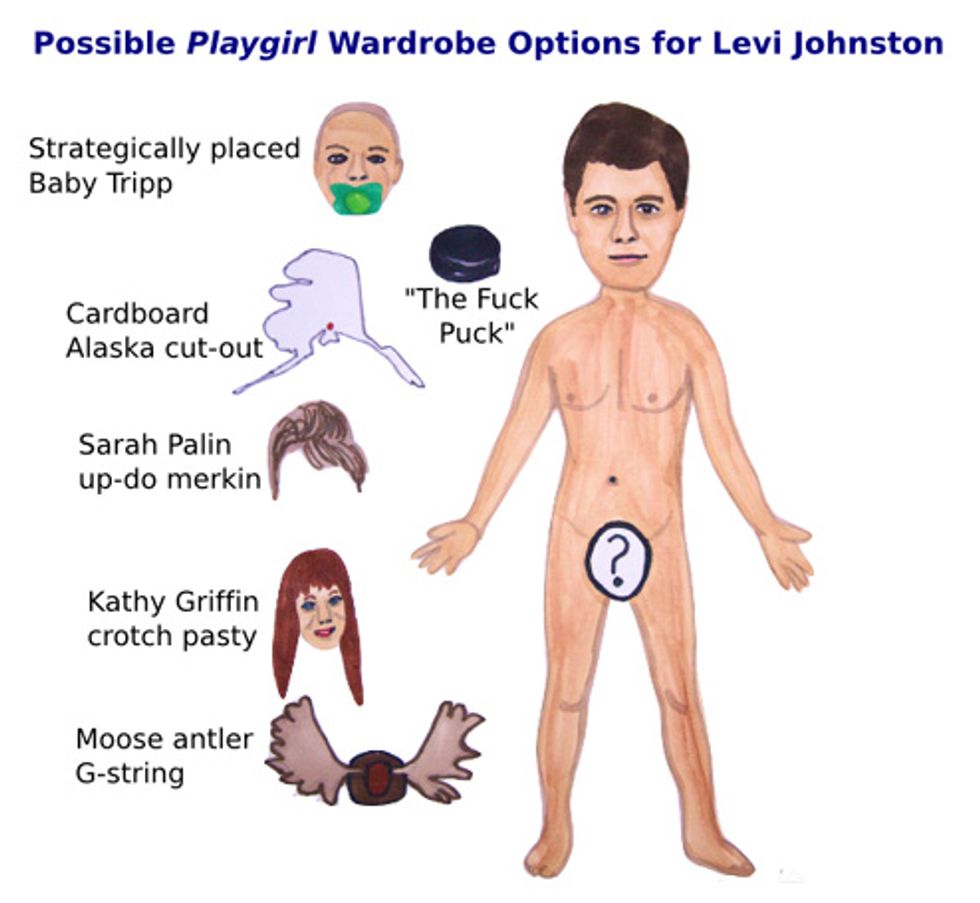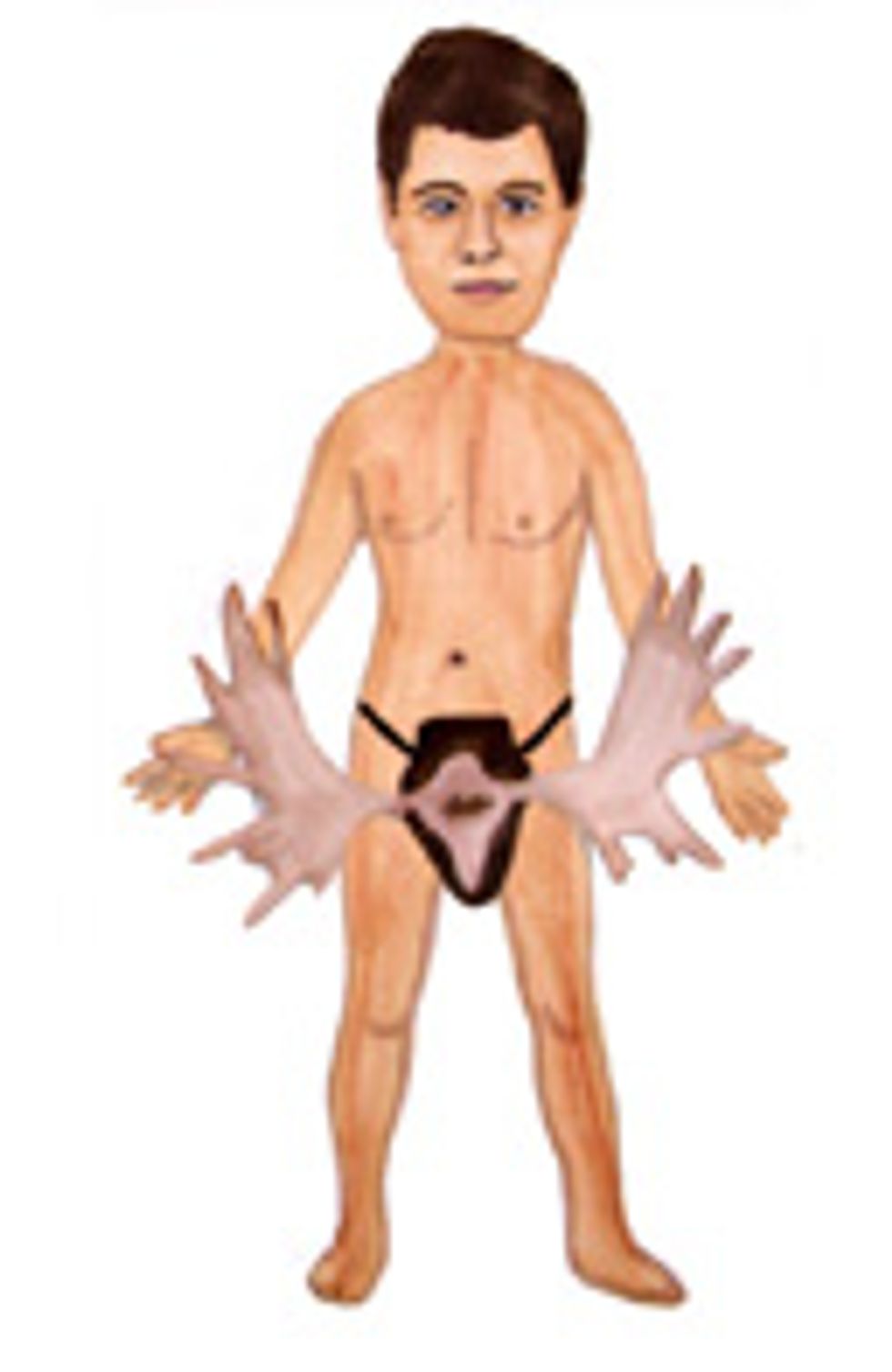 Our little Levi Johnston is known for one thing, and that's putting his wang into Sarah Palin's teen-aged daughter's hoohah. AND YET ... his Playgirl pictorial will be ruined by some type of duck blind over his ding-dong. But what will cover Wasilla's most infamous working-class wiener? Our op-art specialist Lauri Apple has many suggestions.
---