When Hungry, Eat (At Matchbox Pizza)
News
July 30, 2009 12:23 PM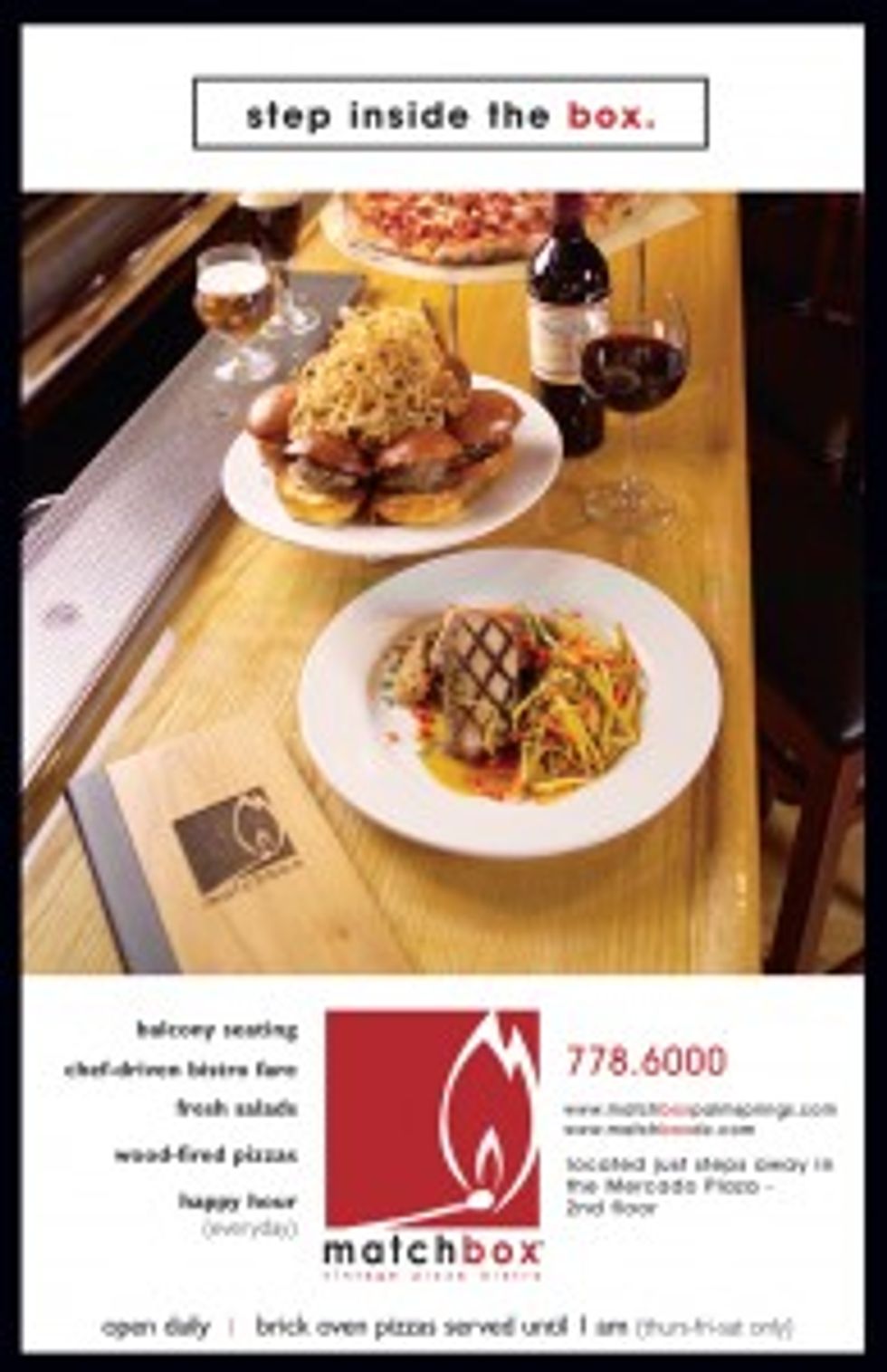 If you're hungry (which is likely) and you want to eat out, you basically have four options for restaurants in DC: small plates, southern food, burgers, or pizza. Throw in a random Belgian or French place and that pretty much sums up dining in the District. More of an observation than a complaint really -- who doesn't love chicken and waffles, creative pizzas, and large, juicy burgers? (The small plates we can dowithout.) And of the pizza places, Matchbox Pizza offers some of DC's best.
---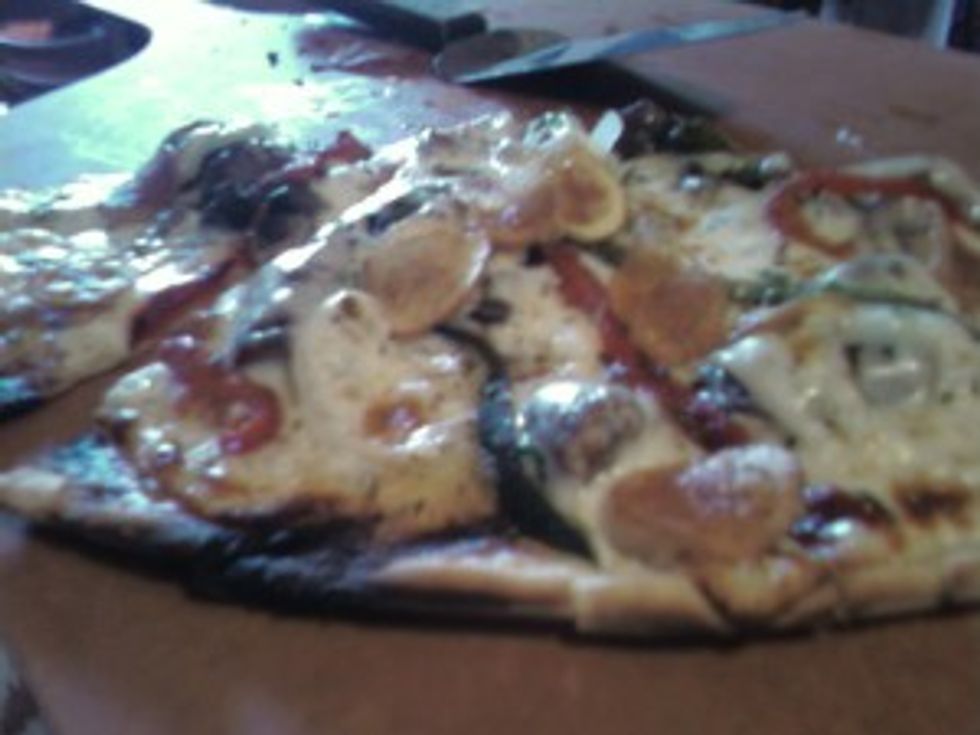 Here's how Matchbox works: It's all about their pizzas. You simply cannot go wrong with any of the pizzas. The mushrooms on the veggie pizza are packed with flavor; the sausage on the sausage and onion pizza has the perfect amount of spice; and if you're a fan of cheese, either the copa and arugula pizza or the four cheese white pizza will certainly satisfy you. A large pizza has about eight big slices, while the small has about six.
Other best bets are their mini burgers, which are mouth wateringly delicious and come with a mountain of curly fries, and their mini trio, which has two mini scallops, two mini crabcakes, and two two mini burgers.  The scallops and crab cakes are basically cooked in pure butter (mmm BUTTER). 'Nuff said.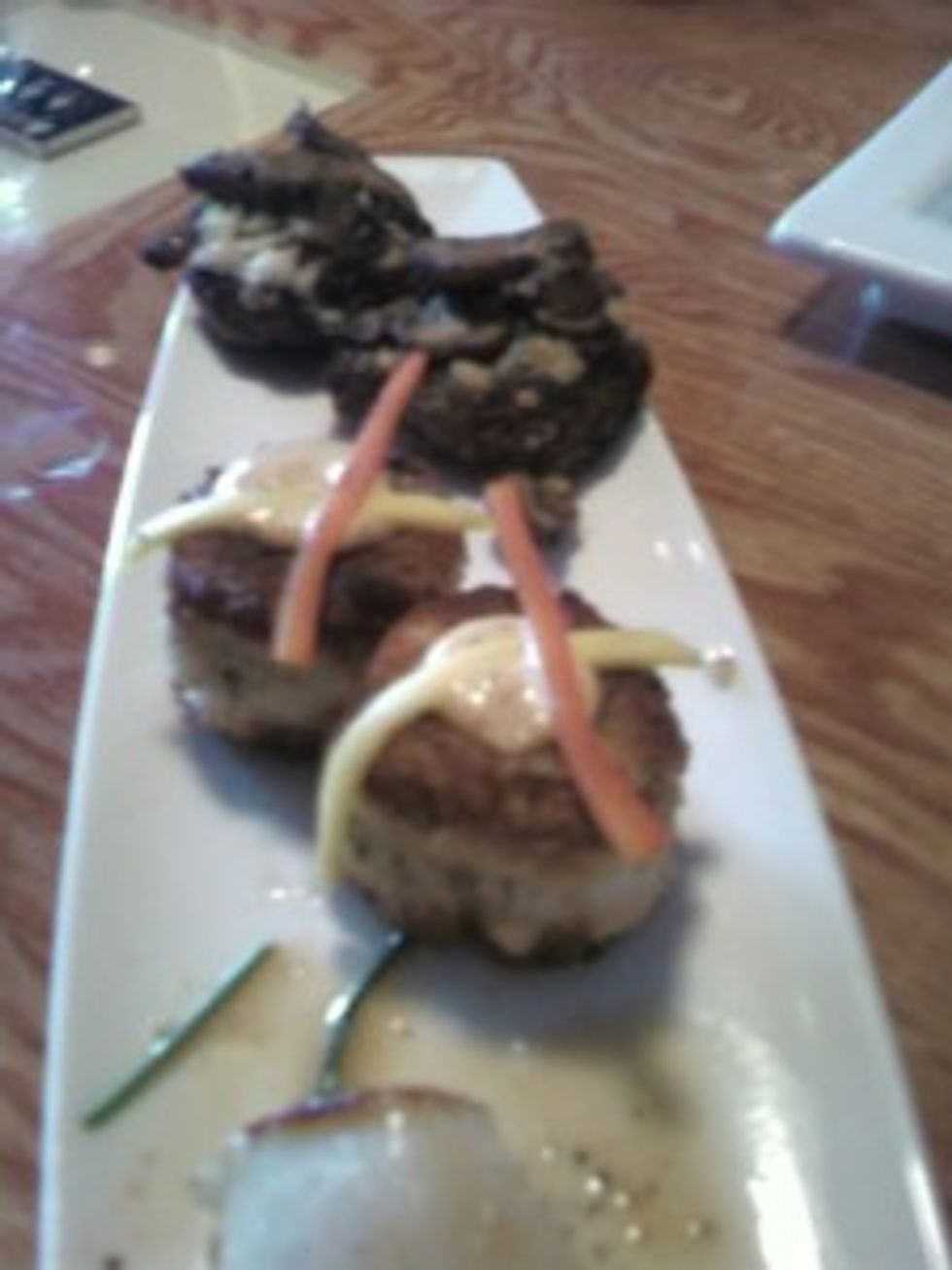 It's NOT about their salads. Their salads are an absolute waste of money. Take the heirloom salad, for example.  They promote it as this beautiful, delectable mix of sweet and savory perfection, only it's a tomato cut into layers with some cheese in between and, well, not worth 12 bucks. The other salads are small and boring, and also don't warrant their price tag.  If you're thinking about getting just a salad, don't. If you're thinking of splitting a salad and pizza, don't. It's not worth the money and you will eat so little salad it's pointless (unless your don't like eating a lot and we frankly don't support this, especially at good restaurants). Stick with the pizza.
There are two Matchboxes in the city -- one in Chinatown and one in Barracks Row. The wait at the restaurant in Chinatown takes forever and, although the Matchbox over in Barracks Row is bigger, it's still very crowded and is also noisy. Your best bet is to get the food to go and enjoy it on a rooftop. That's what all the cool kids are doing anyway.
Matchbox Pizza, 713 H Street NW or 521 8TH Street SE, Washington, DC.