Where There is Free, There Is Good
News
August 28, 2009 02:50 PM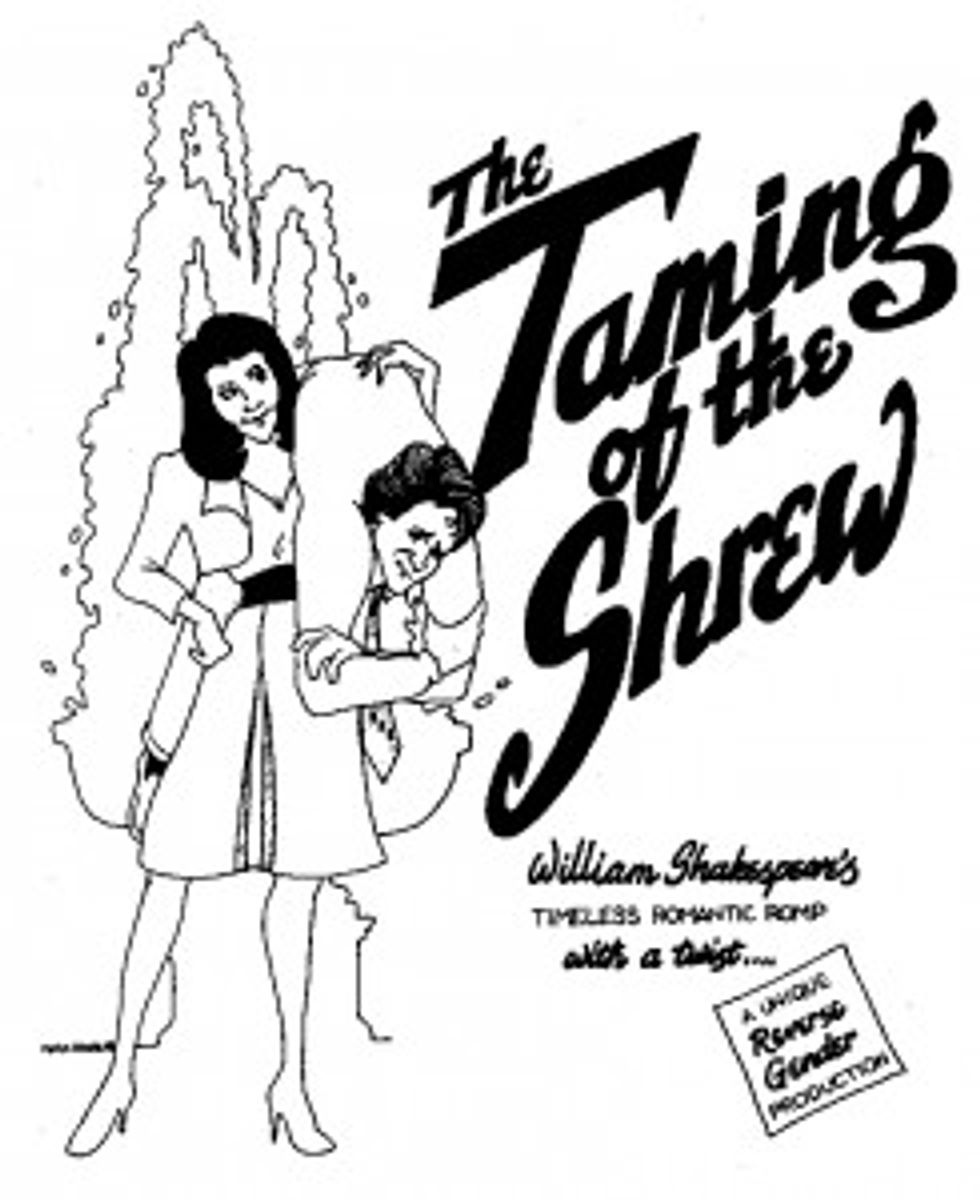 ---
Tonight through Saturday, September 12: Repetition helps things stick, so here goes: FREE Shakespeare. Free things are good. Take advantage of this and go see the Taming of the Shrew for FREE at Sidney Harman Hall right in Downtown DC. Cool things happen in DC. This is one of them. In these trying times it's the perfect thing to do, because it's FREE, well and entertaining and funny. We're glad we had that talk. [Free for All]

Friday, August 28 and Saturday, August 29: Tolkien lovers take note: the Wolf Trap is hosting an outdoor screening of the Lord of the Rings: The Two Towers in HD and if that wasn't enough for you to wrap your nerdy brain around, the score will be performed by an orchestra and the City Choir of Washington. Tickets are $25-$55 [Wolf Trap]

Monday, August 31 through Sunday, September 27: Stories about Liberian warfare certainly make for entertaining, uplifting evenings at the theater. Catch Eclipsed, a story about civil war and sisterhood at the Wolly Mammoth Theater. Tickets are $40-$62. [Wolly Mammoth]

Wednesday, September 2 through Sunday, September 6: Admit it, you know you love Zach Efron and you know you searched for hours for those revealing photos of his leading lady... well your High School Musical obsession is safe with us. See if "young love will triumph over high school cliques" in the on stage production of the show at Wolf Trap. Tickets are $25-$80. [Wolf Trap]

Closing Saturday, August 29: False Romance: An Intergalactic Farce, a very depressing play about young love, comes to a close this Saturday. Tickets are $15-$30.