Which GOP Presidential Candidate Looks Best With His Shirt Off?
News
March 09, 2012 06:27 PM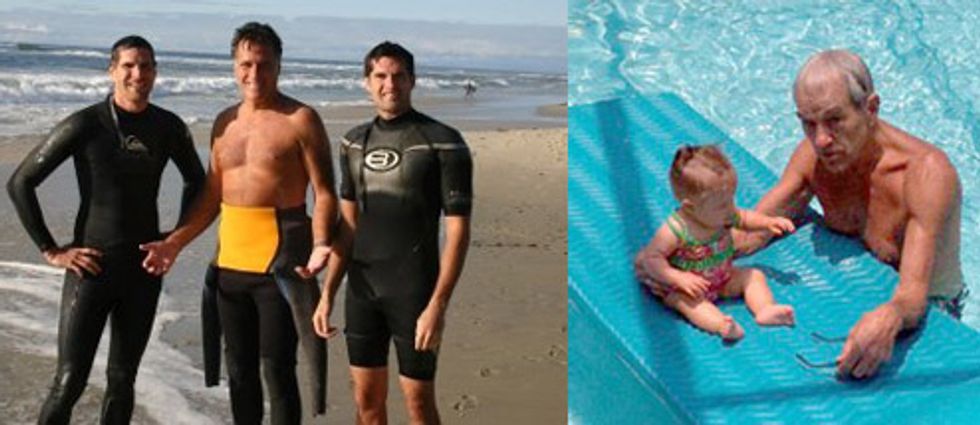 ---
It is now time for an important Phriday Photo Phun Contest! Buzzfeed's continuing mission to unearth every possible comical Romney clan photo from the far corners of the Internet has finally hit pay dirt with some hawt topless Mitt Romney pixxx. How does shirtless Mitt Romney stack up next to the other Republican presidential candidates? YOU BE THE DECIDER. Do we have a shirtless Rick Santorum photo to enter into competition as well?
Is Weird Rick a never nude? Oh well, this will have to be his entry: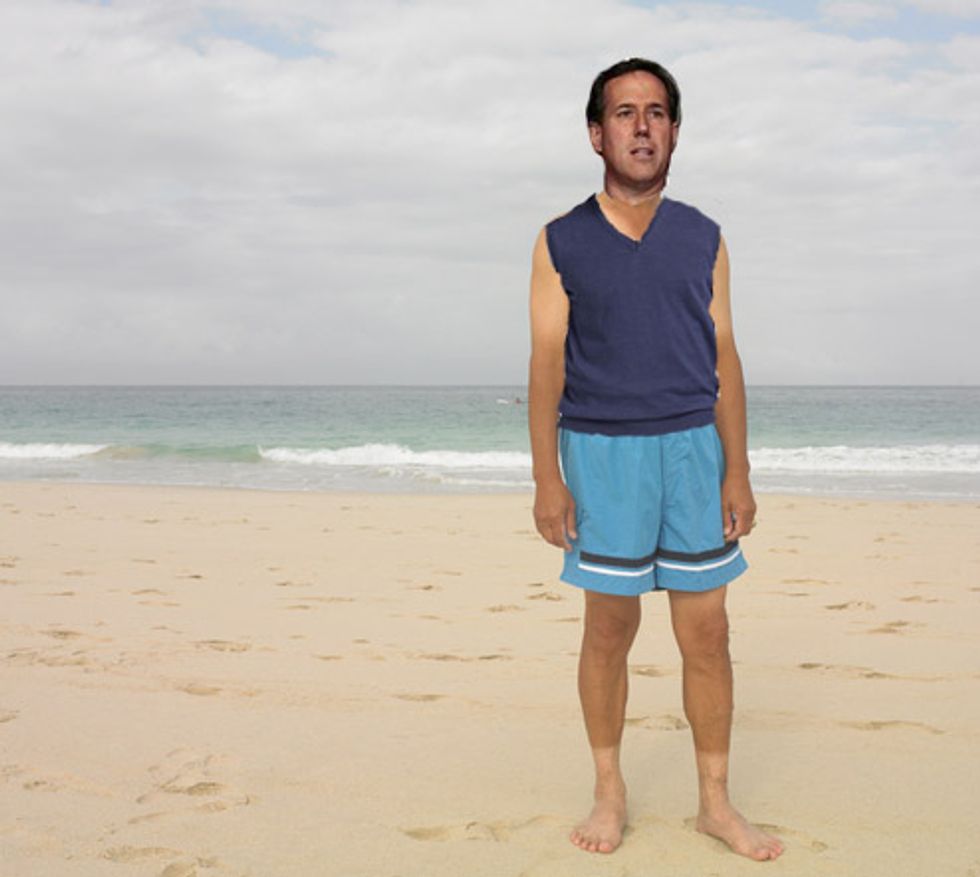 And who could forget this terrifying photo of a shirtless Newt Gingrich?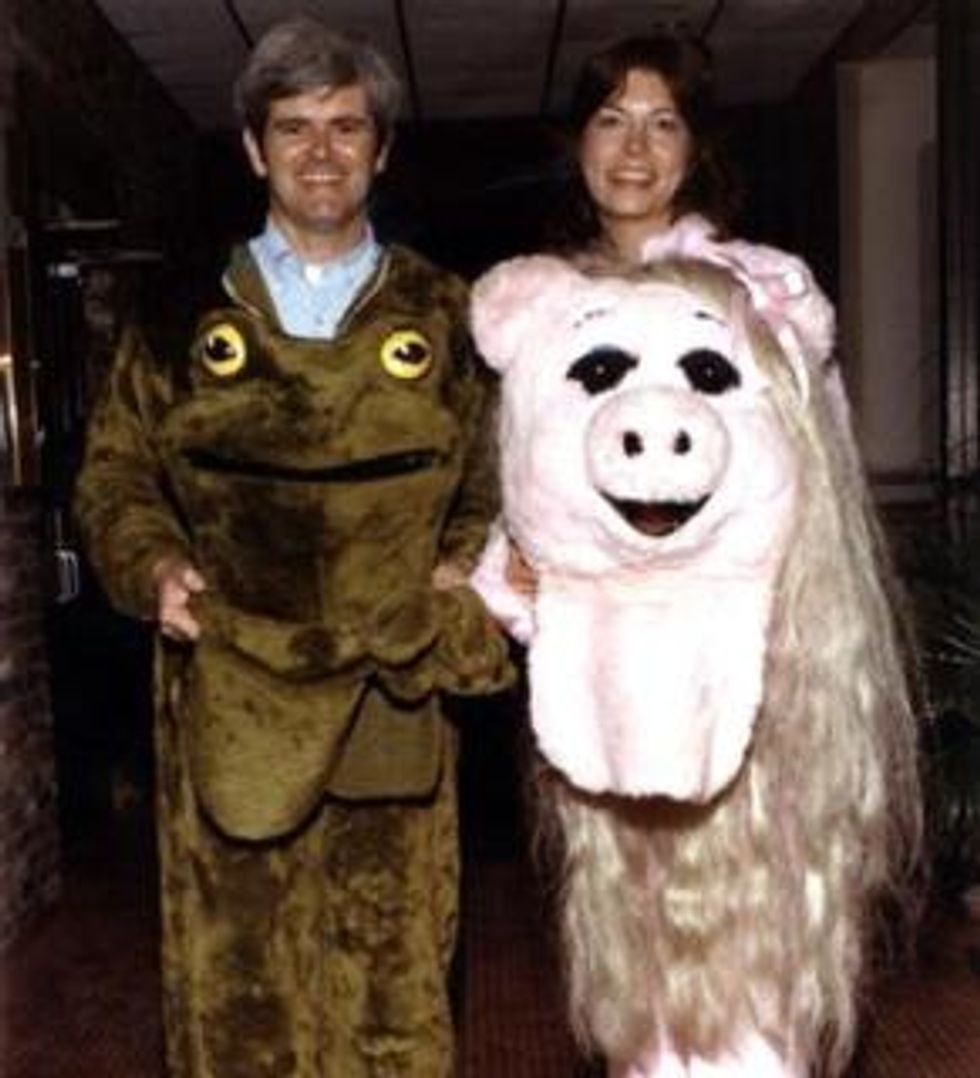 Your judging must also take into account the original standard in shirtless presidential candidates: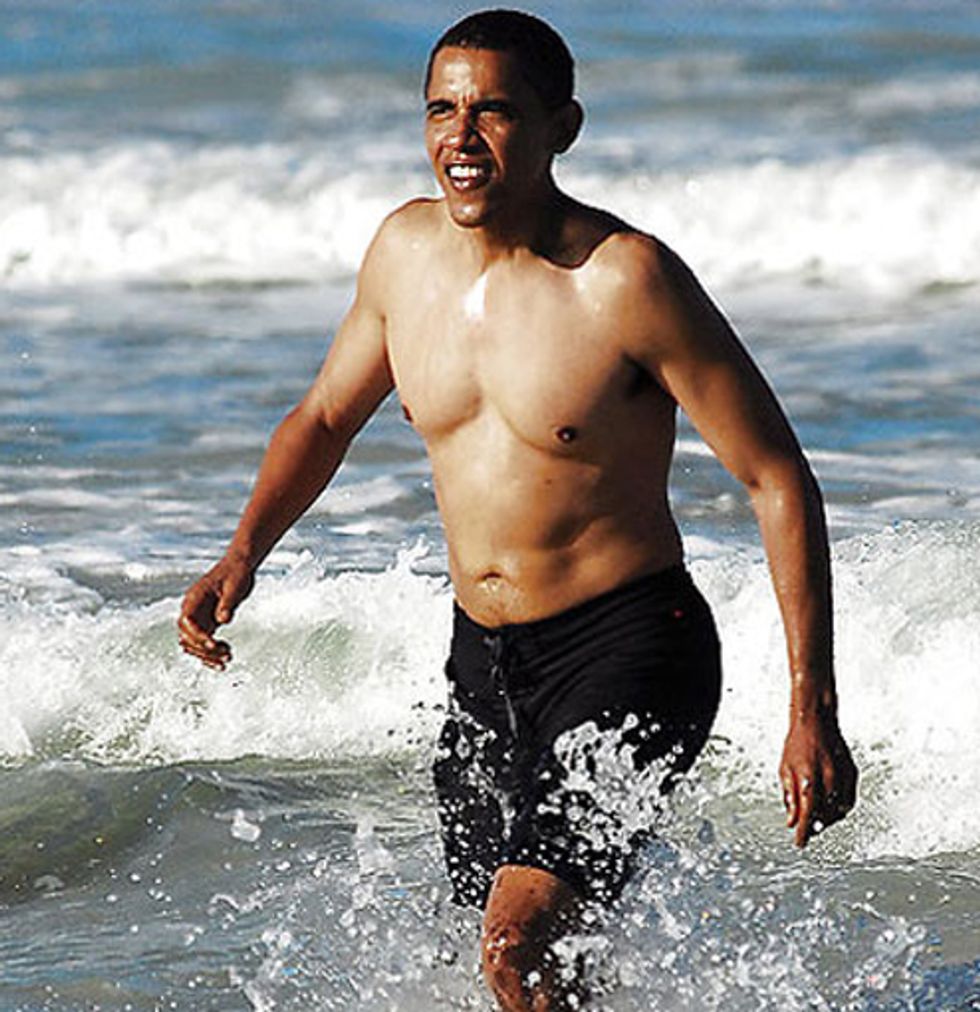 Consider your choice carefully. Or don't. Happy Friday! [Buzzfeed/ Original beach image behind Rick Santorum via Shutterstock]