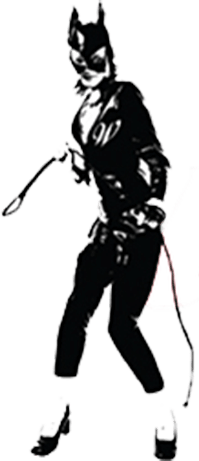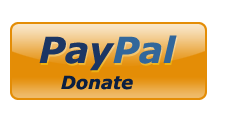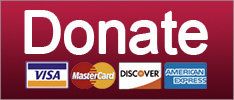 Military
It's another edition of 'Rashomon On The Potomac'!
November 25, 2019 12:53 PM
Donald Trump's Secretary of the Navy, Richard V. Spencer, resigned yesterday after being told to pack his bags by Defense Secretary Mark Esper. Spencer was officially forced out of his job because he tried to set up a secret deal to allow an accused war criminal to makes a semi-graceful exit from the Navy without first running it past Esper. But supporters of Spencer say the Navy secretary became the fall guy when he attempted to protect the military justice system from Trump's meddling. One thing's for sure: Donald Trump really doesn't give two shits about "justice" if it means American fighting men might get in trouble just for killing a bunch of foreigners whose lives don't matter anyway.
Spencer's resignation came about after Trump objected last week to the Navy proceeding with a disciplinary hearing for Chief Petty Officer Edward Gallagher, the Navy SEAL who was accused by his own platoon of murdering an injured teenaged ISIS fighter who had been captured, and of randomly shooting at civilians in Iraq. Gallagher was acquitted of the killing at court martial, but was found guilty of posing for trophy shots with the prisoner's corpse, just as any red-blooded psychopath would. On November 15, Trump reversed the Navy's decision to reduce Gallagher in rank, and also pardoned two other accused or convicted war criminals, because he loves the Troops, especially the ones like Gallagher, who's on Fox News all the time.
When the Navy nonetheless insisted on holding a hearing to take away Gallagher's "Trident" pin -- his SEAL insignia -- Trump tweeted that the Navy would do no such thing, because as commander-in-chief, Trump Is The Law. This led to understandable concern among military brass, because while the military is definitely under the command of the "president," the military justice system is supposed to be sacrosanct, not subject to political whim, especially when it comes to individual cases.
The Washington Post reports that Esper forced Spencer to resign after Spencer
privately proposed to White House officials that he would ensure that Gallagher retired as a Navy SEAL, with his Trident insignia, if they did not interfere with a review board convened to determine his fitness to stay in the elite force.
According to a Pentagon spokesperson, Spencer had to go because he hadn't told Esper of the plan, and because the secret deal contradicted Spencer's public opposition to Trump's interference in the case. Shame on you, Richard Spencer, for going outside the chain of command and betraying your ethical commitments! But as Post columnist David Ignatius reports, the reality may be a bit more complicated. Sources told Ignatius that Spencer had been trying to find a face-saving way to keep Trump from directly ordering the Navy to drop its probe, while also getting Gallagher out of the service with the shiny gold pin that said he was still a SEAL, to keep Trump happy.
After that Trump tweet, Spencer cautioned acting White House Chief of Staff Mick Mulvaney that he would not overturn the planned SEAL peer review of Gallagher without a direct presidential order; he privately told associates that if such an order came, he might resign rather than carry it out. Gen. Mark A. Milley, the chairman of the Joint Chiefs of Staff, spoke with the White House late Thursday to try to avert this collision.

Milley's de-escalation efforts initially appeared to be successful. A Pentagon official messaged me Friday morning: "Missiles back in their silos … for the time being." But the truce was short-lived. By Saturday, the White House was demanding to know whether Spencer had threatened to resign; the Navy secretary issued a statement denying that he had made any such public threat and continued to seek a deal that would protect the Navy from a direct showdown with Trump.
The proposed side deal, in this telling, was a "hold-your-nose solution," according to a "source close to Spencer." Instead, the whole thing fell apart and Spencer was forced out.
Oh, yes, and Gallagher happens to be represented by two former law partners of Rudy Giuliani, as Ignatius notes, "investigator Bernard Kerik, a former New York police commissioner, and Marc Mukasey, who represents Trump." Just in case there were any question about whose ass is loved by whom.
Spencer wrote Trump a good fuck-you letter on the way out at least: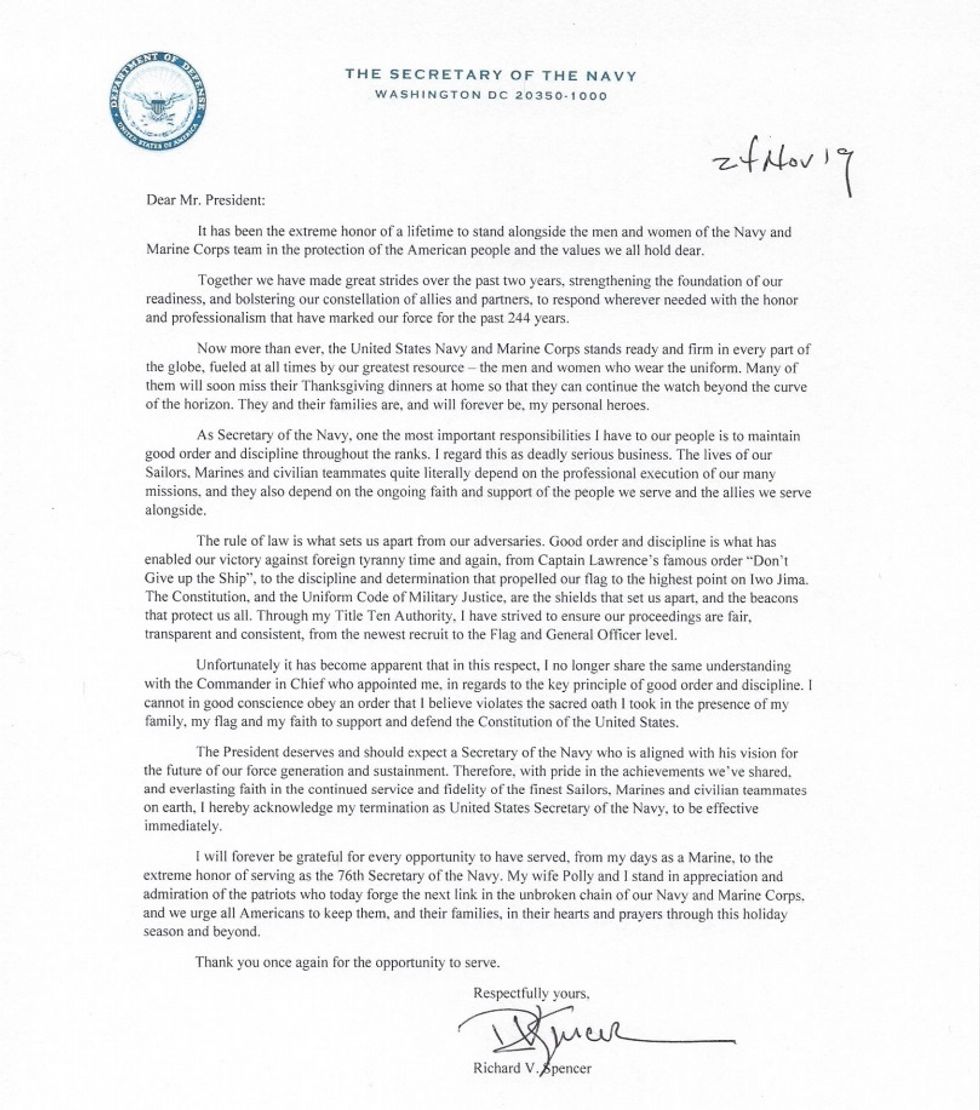 In the letter, Spencer explains he can't keep serving a guy who thinks he can make up the law as he goes along:
As Secretary of the Navy, one the most important responsibilities I have to our people is to maintain good order and discipline throughout the ranks. I regard this as deadly serious business. The lives of our Sailors, Marines and civilian teammates quite literally depend on the professional execution of our many missions, and they also depend on the ongoing faith and support of the people we serve and the allies we serve alongside.

The rule of law is what sets us apart from our adversaries. Good order and discipline is what has enabled our victory against foreign tyranny time and again [...] The Constitution, and the Uniform Code of Military Justice, are the shields that set us apart, and the beacons that protect us all.
In a pointed echo of former Defense Secretary Jim Mattis's Farewell to Arseholes last year, Spencer writes,
Unfortunately it has become apparent that in this respect, I no longer share the same understanding with the Commander in Chief who appointed me, in regards to the key principle of good order and discipline. I cannot in good conscience obey an order that I believe violates the sacred oath I took in the presence of my family, my flag and my faith to support and defend the Constitution of the United States. The President deserves and should expect a Secretary of the Navy who is aligned with his vision for the future[.]
Translation: It was a good ride, but I can't stand by this tinpot dictator, bye!
And as Ignatius notes, the really troubling thing is that it looks like Esper can. For all the talk of Spencer's supposedly underhanded double-dealing, the practical result here is that Gallagher will keep his SEAL status and his restoration in rank, and the military will go along with Trump's interference in war crimes trials.
It's a great day to be lawless!
Yr Wonkette is supported entirely by reader donations. Please send us money so we can help you sort through the daily flow of bullshit!
Impeachment
It's your Sunday Show Rundown!
November 25, 2019 11:20 AM
We begin this week's Sunday show rundown with CNN's "State Of The Union," where Jake Tapper decided to spill a little tea at the top of the show before beginning his interview:
TAPPER: Over the past two weeks, you have heard damning allegations about the president and his administration from various government officials in the impeachment inquiry. To respond, we invited the top Republican leaders in the House and in the Senate, as well as the president's legal team and officials from the White House, to join us on the show today. They all declined our requests. But joining me now is one of the president's strongest supporters in the House of Representatives, Republican Congressman Lee Zeldin of New York's First Congressional District...
What a sterling introduction! Nothing says "thanks for joining us" like being introduced as the C-squad/consolation prize of Trump defenders while most of the main ones are still licking their wounds from the impeachment hearings last week. But Zeldin tried his best to parrot out the same "no demand, no pressure, no quid pro quo" or "no linkage" while trying to say the Ukrainians did not know about the aid being held until AFTER the infamous July 25 call. Tapper, however, quickly interjected to correct the record:
TAPPER: But I guess a couple points. One, it came out in testimony this week that the Ukrainians did know that the aid was on hold before the phone call. I don't know what Zelensky knew or didn't know, but the Ukrainian government did know. That's one. And, two, we already had Mick Mulvaney come out and say, in front of the cameras, that there was an explicit quid pro quo, that the aid was being held up until -- in part, one of the reasons that it was being held up was because President Trump wanted the Ukrainians to commit to an investigation into Ukraine in 2016. I mean, Mulvaney has already said that that was one of the reasons that the aid was held up.
Keep reading...
Show less
Trump
Just holing up in the Residence like a perfectly normal president.
November 25, 2019 10:00 AM
Donald Trump is well along in his transformation into a reclusive hermit like Howard Hughes, according to a Politico report published Sunday, although the "president" hasn't yet stopped cutting his nails or taken to wandering around with Kleenex boxes on his feet -- as far as anyone knows. Even odds that he's already storing his urine in jars, though, especially given top backer Robert Mercer's fondness for that wacky Oregon pee doctor. Politico reports Trump has increasingly shunned the Oval Office because he doesn't trust all those disloyal monsters who somehow ended up working for him, and prefers to "work" in the White House residence where he won't be bothered by staffers. Easier to barricade, too.
Keep reading...
Show less
Impeachment
How you livin', Devin Nunes?
November 23, 2019 12:36 PM
HOLY COW! Devin Nunes is even deeper in the manure than even we thought! In a massive Friday night news dump (betcha Daily Beast was hot on their trail), CNN busted the GOP plot to smear Joe Biden wide open. Remember Thursday the Beast reported Devin's four-day, taxpayer-funded field trip facilitated by Lev Parnas to A COUNTRY in Europe last December? Well! Turns out Devin and three congressional aides spent $4,000 per day, per person, of your money to jet off to Vienna and pump corrupt former Ukrainian prosecutor Viktor Shokin for dirt on Joe Biden. So Nunes has been part of this drug deal from the very beginning.
"Mr. Parnas learned from former Ukrainian Prosecutor General Victor Shokin that Nunes had met with Shokin in Vienna last December," Parnas's lawyer Joseph Bondy told CNN. So a full year ago, before Joe Biden had even declared his candidacy, Devin Nunes was using government resources to smear him in cahoots with the president's former attorney and his Ukrainian-American fixer? Cool, cool.
Nunes himself spoke to Parnas at least three times about Ukraine, and he didn't think that was worthy of mention in testimony that prominently featured Rudy Giuliani and Lev Parnas's schemes? Instead he spent the entire hearing howling that Chairman Adam Schiff COLLUDED with the whistleblower by telling his lawyer to file a formal complaint?
ARE YOU FUCKING KIDDING US WITH THIS SHIT?
Keep reading...
Show less
White House
Press secretary claims Obama staffers hid all the bathrooms from her.
November 19, 2019 05:54 PM
We've all seen this horror film: Young woman moves into an old home and the angry spirits of the former residents torment her and try to drive her insane. She finds messages from them everywhere: YOU AREN'T GOING TO MAKE IT! LEAVE NOW! YOU HAVE ALWAYS BEEN THE PRESS SECRETARY!
That's the Jordan Peele-style thriller part-time White House press secretary Stephanie Grisham is pitching. She doesn't often give interviews, but when she does, she likes to share Halloween stories two weeks late. This is what she told a Norfolk, Virginia, radio station today.
PROFESSIONAL LIAR: We came into the White House, I'll tell you something. Every office was filled with Obama books, and we had notes left behind that said, "You will fail." "You aren't going to make it."
This is the type of deranged, easily disproven lie that makes you question Grisham's sanity. I know it feels like 100 years ago, but the Electoral College gave us Donald Trump in 2016. People have cameras on their phone. If the ghosts of Obama administrations past tried to terrify incoming Trump staffers, we'd have known about it. This ain't Amityville
The Shining (1980) - Redrum Scene (5/7) | Movieclips www.youtube.com
Keep reading...
Show less
Trump impeachment hearings
*Star witness will confirm all prior testimony and call it alarming but refuse to call it 'illegal' per se.
November 18, 2019 03:15 PM
Republicans have seized on a rare piece of good news. National Security Council Senior Director Tim Morrison, a former House GOP staffer, testified that Donald Trump's shakedown call with President Zelenskiy was not, in his opinion, ILLEGAL. So NO IMPEACHMENT, pack it in Shifty Schiff, Witch Huntghazi is DUNZO!!!!1!! Plus Morrison threw some dirt on Lt. Col. Alexander Vindman and Fiona Hill, so hey BONUS!
Sure Morrison hotfooted it directly to NSC lawyer John Eisenberg directly after the president's perfect, perfect July 25 phone call, but that was only because he was worried about it leaking. Not because he was alarmed that Trump was extorting a foreign head of state to frame his likely electoral opponent, of course, but because he was "concerned about how the Ukrainians would internalize that" and worried that "politicizing Ukraine" would "cost bipartisan support" for that country.
Keep reading...
Show less
Trump
Let's hope Bill Cosby isn't next.
November 18, 2019 02:10 PM
Donald Trump has a soft spot for criminals, and he apparently likes vicious psychopaths most of all. He used his vast presidential powers of corruption Friday to clear three armed services members who'd been convicted or accused of war crimes. The evidence of wrongdoing against all three men was far more compelling than whatever convinced Trump of the Central Park Five's guilt.
The president pardoned Maj. Mathew L. Golsteyn, whom the Army charged in December with the premeditated murder of an Afghan man. Golsteyn confessed to the 2010 shooting. He thought the man might be a terrorist bomb maker and might kill other people if he didn't kill him first. Trump didn't bother to wait for Golsteyn to stand trial, because he doesn't believe God created white men to sit around in a courtroom dealing with juries. He whined last month on Twitter that "we train our boys to be killing machines, then prosecute them when they kill!" That's why we almost feel sorry for John Malkovich's character from In the Line of Fire, but it has crap all to do with real life and actual military engagement.
Trump also reversed the demotion of Chief Petty Officer Edward Gallagher. This asshole was already found not guilty in July of the first degree murder of an ISIS prisoner and the attempted murder of civilians. Members of his own unit testified that Gallagher fired rockets randomly into civilian neighborhoods in Afghanistan, murdered an old man and a little girl with sniper fire, and stabbed a teenage detainee to death. This was pretty damning, but the defense appealed to the generation gap.
Prosecutors held [Gallagher's accusers] up as courageous whistle-blowers who broke the SEAL code of silence to stop a rogue chief who was on a track to higher leadership positions. The defense painted the accusers as scared and entitled millennials who could not meet their chief's high expectations, and fabricated war-crimes allegations to take him down.
OK, boomer, but Gallagher was convicted of posing for photos with the teenage prisoner's dead body. He admitted to this, and while ghoulish, it unfortunately lacked the "pizzazz" of confessing to ordering a "code red." He barely received a slap on the wrist. The commander in chief did congratulate him for legal victory, as if Gallagher had won the reality competition show "Who Wants To Get Away With War Crimes?"
Keep reading...
Show less
Trump
Don't go wishing for Trump's death in the comments, please. Even though.
November 18, 2019 10:45 AM
Did the president have a heart attack this weekend? We should know enough not to expect a straight answer. Donald Trump made an unscheduled trip Saturday to the Walter Reed National Military Medical Center in Bethesda, Maryland. Sources reportedly told Andrew Vernon, a contributor to The Hill, that Trump was being examined for chest pain. That seems a more likely explanation than what part time White House press secretary Stephanie Grisham offered us. She said in a statement that Trump had some down time so he proactively went to the hospital to have his oil changed.
GRISHAM: Anticipating a very busy 2020, the President is taking advantage of a free weekend here in Washington, D.C., to begin portions of his routine annual physical exam at Walter Reed.
That's hard to believe even if the White House or the press secretary had any credibility. Trump is lazy. He's not someone who gets a jump on things. He's not my wife (thank God). Grisham implies that Trump's weekends are otherwise jam-packed with work, but he usually plays golf like a retired person with no interesting hobbies. He watched The Joker Saturday night, and that seems more like how Trump would spend all his non-crime-related free time. I just don't believe he would voluntarily go to a doctor unless he was in serious discomfort.
Keep reading...
Show less
Ukraine
November 18, 2019 10:20 AM
Why the hell did Gordon Sondland ever agree to testify before Congress? Was there some moment back in October when he thought to himself, "Sure, three State Department employees overheard me assure Trump that Zelenskiy would do 'all the investigations' because 'he loves your ass,' but I can just deny it when I testify and it will all be cool?" Because there was no version of events where Sondland could tell the truth and have it be okay. There was only perjury-trapping himself like a common Roger Stone, or SHUTTING THE HELL UP. Which he could easily have done, since half the executive branch already told Congress to get bent and lived to derp another day.
Instead, Sondland went in and told a whole passel of half-truths (we are kind on a Monday!) about stupid shit he did in front of dozens of witnesses, after marching through Europe cheerfully announcing to anyone who would listen that he was on a mission from the president to subvert American foreign policy to support his re-election campaign.
WHYYYYYYY?????
After an exhaustive examination of the record, we have arrived at the only possible explanation: Gordon Sondland is A IDIOT. There is unanimous agreement on this point among all the impeachment witnesses, most recently David Holmes, the political counselor at our Ukrainian embassy, who described for House investigators Friday how they got saddled with Ambassador Buttinsky:
Keep reading...
Show less