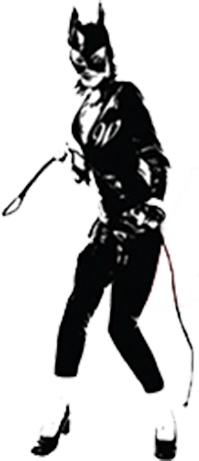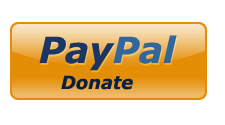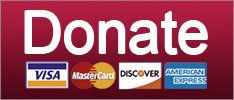 coronavirus
It's your Sunday Rundown!
Greetings, Wonkers, time for your rundown of all the terrible things that happened on the Sunday shows.
We begin with Fox News's "Sunday Morning Futures with Maria Bartiromo," which had South Carolina senator and brett Kavanaugh defender (never forget) Lindsey Graham on to talk about the stimulus passed by Congress. But it was when Bartiromo brought up Nancy Pelosi that Graham got the vapors:
Sen. Graham pins Pelosi's attack on Trump as 'shameful, disgusting' www.youtube.com
BARTIROMO: Well take us behind the curtain to tell us how this all shook out, Senator, because Nancy Pelosi said she did jujitsu on this relief bill...

GRAHAM: Right.

BARTIROMO: ... to get it where it needs to be.

GRAHAM: Yes.

BARTIROMO: And this morning, this weekend, she is saying that the president is fiddling around while people are dying, Senator.

GRAHAM: No, what she said, she's blaming the president of the United States for people dying because of the way he's led the country. That's the most shameful, disgusting statement by any politician in modern history. Let me tell you, we have seen the best of America from our citizens helping each other, delivering groceries, having special shopping hours for senior citizens. She's the first politician to blame another politician for people dying. This is the same speaker of the House who held up the bill in the Senate for days because she wanted same-day voting, she wanted carbon neutrality for the airlines, she wanted $75 million for the endowment for the humanities, and $25 million for the Kennedy Center. She is the one that held up the package in the Senate for days to get the Green New Deal put in a recovery package. So it's the most shameful, disgusting thing I have heard yet. And it needs to stop.
Mind you that Lindsey Graham has been in Congress through Terri Schiavo, Brett Kavanaugh and Dennis Hastert. But the kicker of hypocritical bullshit is Graham's "disgust" at blaming a politician for people dying like THIS motherfucker never heard of Benghazi and how Republicans blamed Hillary Clinton ("another politician") for "people dying" there.
Keep reading...
Show less
Vote suppression
Standing in line seven hours to vote in America is a national disgrace.
The Republican effort to keep non-Republicans from voting in Texas was on shameful display on Super Tuesday, which for many black and brown voters stretched into Not-So-Super Wednesday. The lines spilled outside elementary schools and public libraries, wrapping around sidewalks. You'd think they were standing in line for stale bread during the last days of the Soviet Union. Carla Reed and Hervis Rogers were the last two voters at Texas Southern University. There just plumb weren't enough voting machines available at a place intended for people to vote. They waited in line for seven hours, until well after 1 a.m., to receive their "I Voted" stickers. They are not white.
It should go without saying that wait times like these are repulsive and unacceptable. They're also all part of the plan. Texas closed down 750 polls since 2012, around the time Chief Justice John Roberts declared racism deader than disco (he was wrong on both counts). The closures specifically target voting blocs that turn out overwhelmingly for Democrats. Republicans don't care if minorities age to death while waiting to vote, but these same constitutional champions will "sneer most bitterly" if they think universal health care would mean they'd have to wait an extra 10 minutes to see a dentist.
Texas was one of six states in 2016 where the winning margin was between five and 10 percent. The others were Georgia, Virginia, Ohio, New Mexico, and Iowa. Texas, like love, is a battlefield that Democrats could seize, blocking Republicans from the White House for the foreseeable future. Republicans know enough to be afraid. It's why they won't stop their dirty tricks.
Keep reading...
Show less
©2018 by Commie Girl Industries, Inc