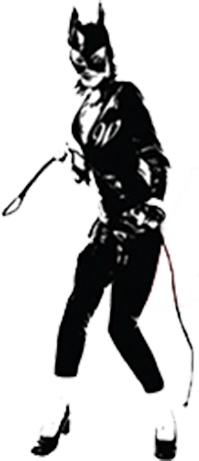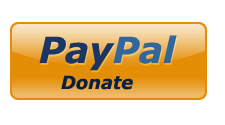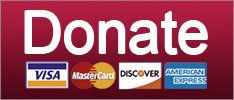 Post-Racial America
Fashion house reaches settlement with civil rights lawyer after blackface debacle.
February 05, 2020 11:45 AM
Prada got in a bit of pickle in December 2018 when it oh-so-wisely decided to go with a blackface theme for the window of its downtown New York store. The fashion powerhouse was promoting its "Pradamalia" line, which featured -- and I quote -- "clothing, jewelry, key chains, cell phone cases, and leather items, ranging in price from $260 to $860, with imagery or figurines of monkey-like creatures with black faces and large red lips."
Seriously, how much do you have to hate black people to pay $860 for a blackface trinket? The strange blackface robots were what you might've seen in a low-budget film titled The Grand Dragon Conquers the Martians. Chinyere Ezie, a black woman and a civil rights lawyer (a potent combination), posted a photo of the disgraceful scene on Twitter, which went viral. It's unclear if Santa left a lump of coal in Prada's stocking, but if he did, the company might've used it to make another blackface figure.

Why does anyone still blackface? We'll never know what exactly compels them other than, you know, racism. Ezie filed a hella-pissed complaint with the New York City Commission on Human Rights, a law enforcement agency charged with "overseeing the city's human rights laws as they apply to housing, retail establishments and other areas." The commission spent the past year trying to put some sense in Prada's head. A settlement was finally reached Tuesday. This is good timing because it's fashion month and we want to raise enough awareness so that skinny white girls don't show up on runways in blackface. We don't care how "fierce" you think the look is. Don't do it.
Prada won't officially admit it's racist, but the company will commit to trying to appear less racist. It's a suburban soccer mom settlement.
©2018 by Commie Girl Industries, Inc