Who Should Win These Terrible Conservative Dinner Awards?
News
February 06, 2012 01:40 PM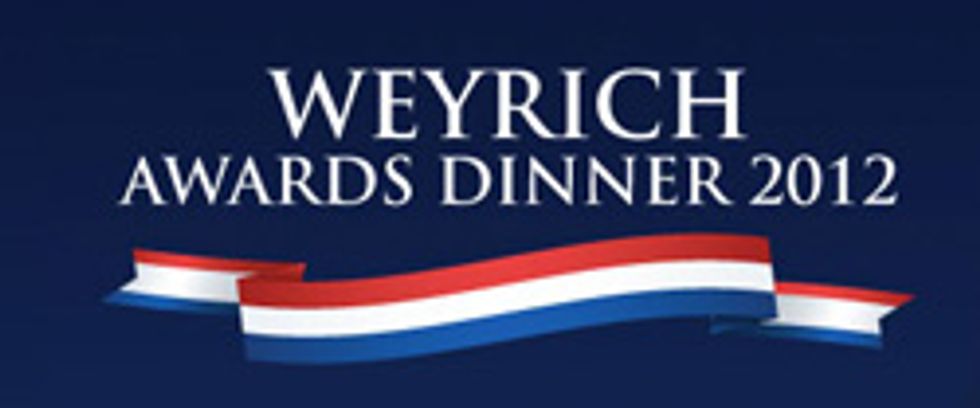 CPAC is this week! Have you bleached your American flag yet? Your Wonkette has and is looking forward to attending the world's greatest annual conservative conference later this week. But until then: The pre-parties: What are they? Let's take a look at the invitation someone forwarded us to this thing, the The Paul Weyrich Awards Dinner -- Wednesday night! -- which "honors those who have made a major contribution to advancing the cause of liberty through organizations and media and whose work reflects beliefs, principles and convictions that are harmonious with Paul's own values." Yet K-Lo only gets one nomination? We're picking winners right now.
---
FIRST CATEGORY: Media Person of the Year! We're pulling for Jizzy.

SECOND CATEGORY: Internet monster of the year. This is an easy selection. (Sorry, Erick and the third thing.)

THIRD CATEGORY: Best local overseer. Let's go for the Mexican-ish one.

FOURTH CATEGORY: Fappiest tycoon. Are Foster Friess as tasty as Freedom Friess? There's only one way to find out. Sorry, Kochsucker.

There are some other categories but they're not total self-parody level funny.