Why DCites Hate Tourists, Part One
March 25, 2009 05:59 PM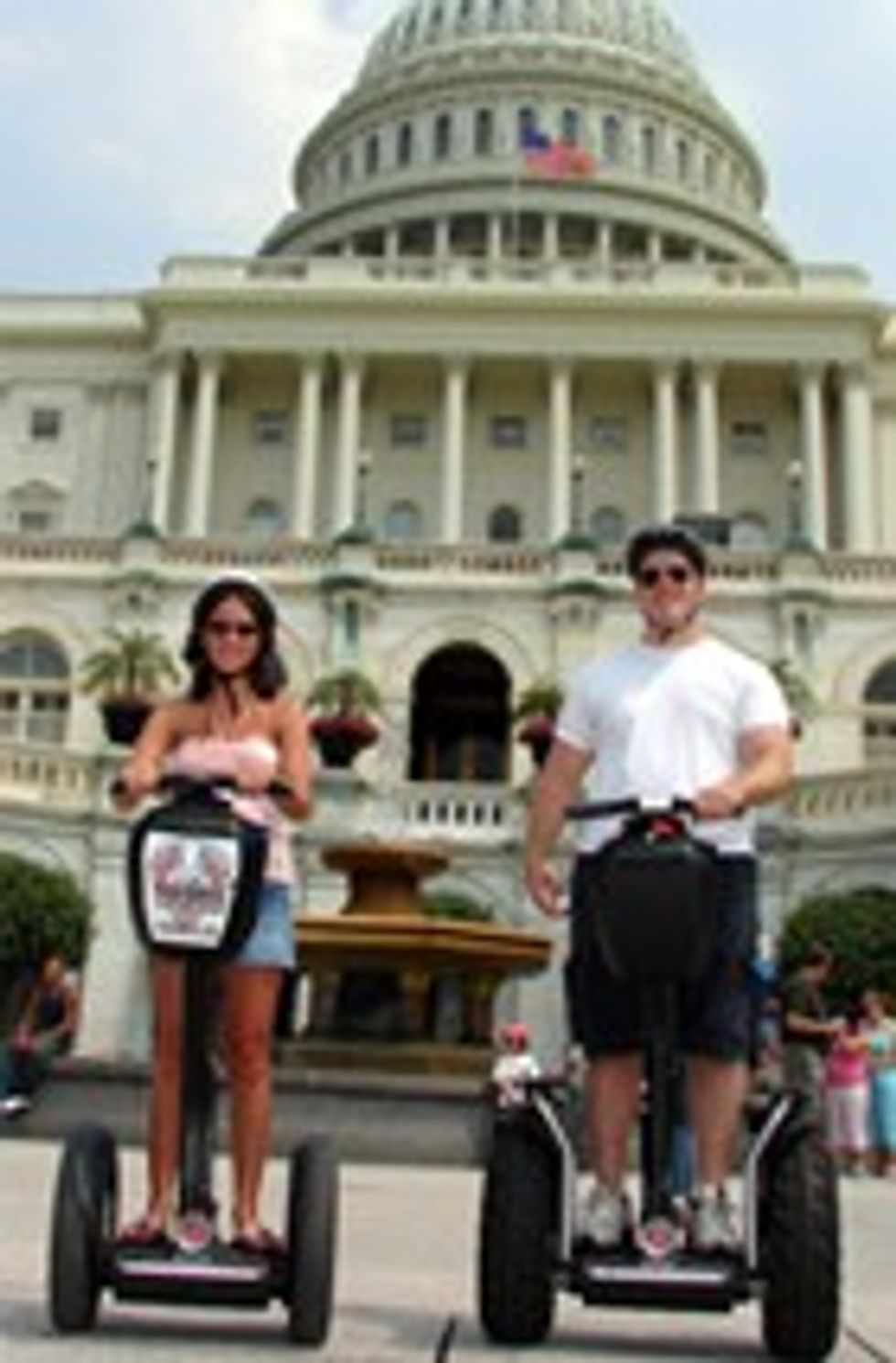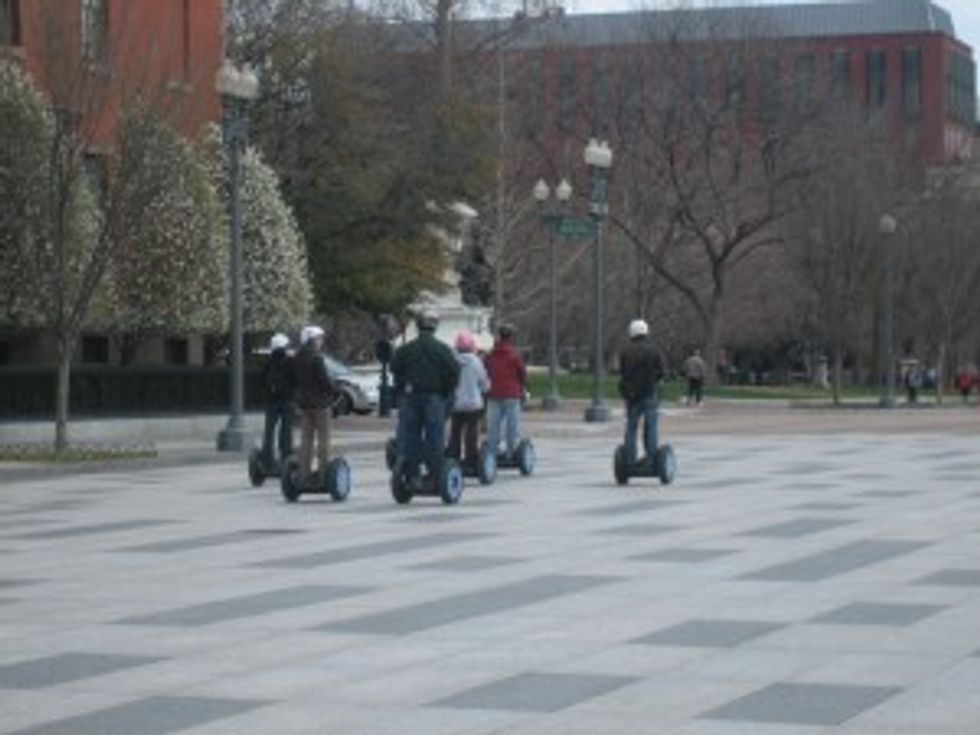 ---
Thank you, Capital Segway, for giving DCites another thing to cringe about: Segway sightseeing tours. Now that the weather is warming up, flocks of fanny-packed tourists are just rolling around town (these people in the photo above were in front of the White House) in their Segways, giving Our Fine City a bad name.
The Segway tour does have a benefit; it allows you to "cover an entire day's worth of sightseeing in under three hours," but whatever happened to the ol' leisurely walk? Do you really need to free up that much time for the Air and Space museum? The website boasts that it's the "highest rated tour of the Washington sites in a fraction of the time." Umm, wat?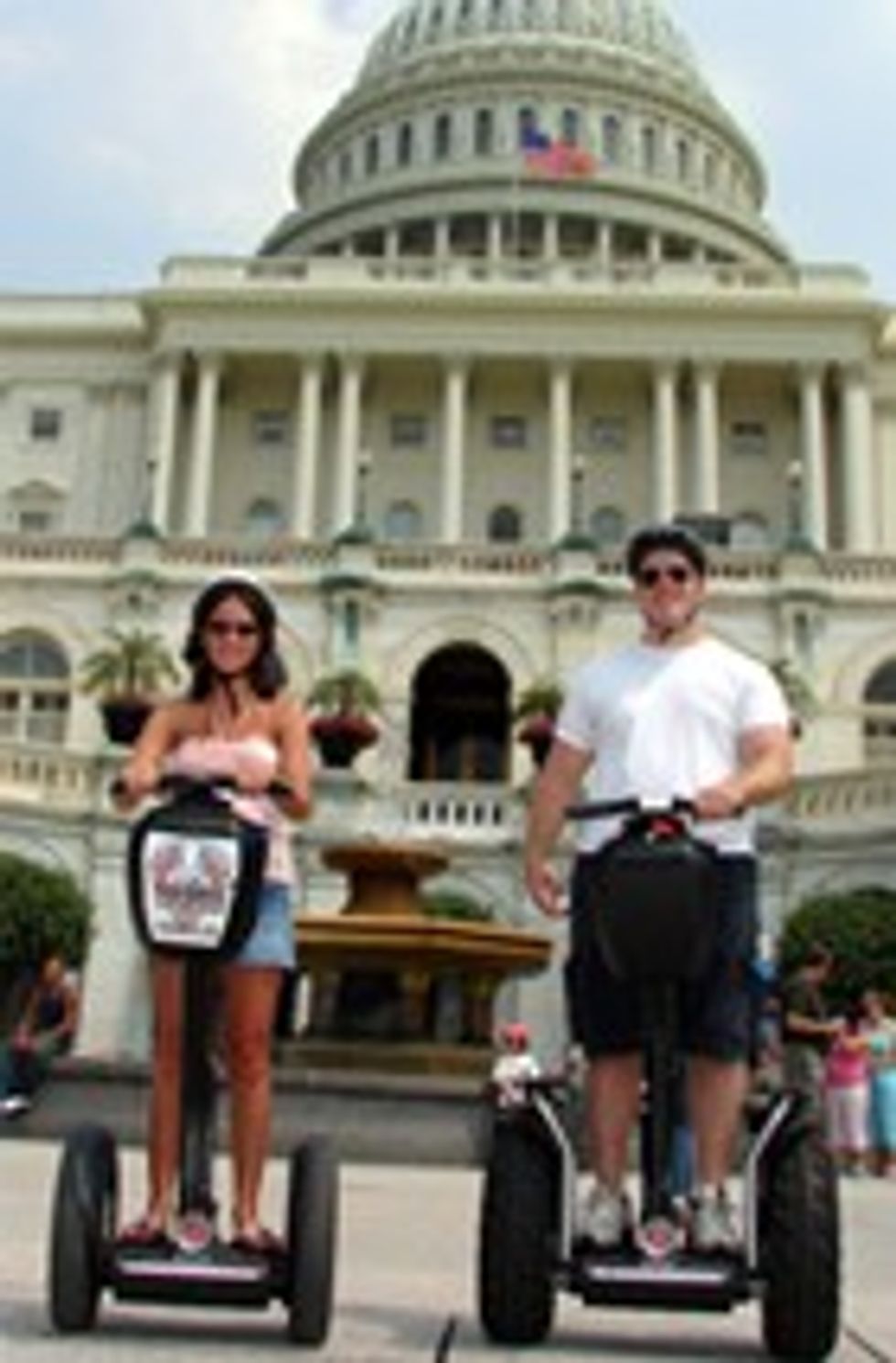 One woman, in Capitol Segway's testimonials, says it's the "most fun she's had standing up."
But no matter how "fun" the Segway seems, riding one makes you look like a lazy douchebag showoff. Even if you're a gramma and it's your first trip to DC. Or if you're an eight-year-old kid. Or if you're a pregnant mom.
Besides speedy tours, the company sells Segway PTs (they supply the DC Police) and gift certificates. In case you want to purchase one, click here.