Why Is This Congressman Twittering Scary Bloody-Nose Pictures?
News
June 21, 2010 09:09 AM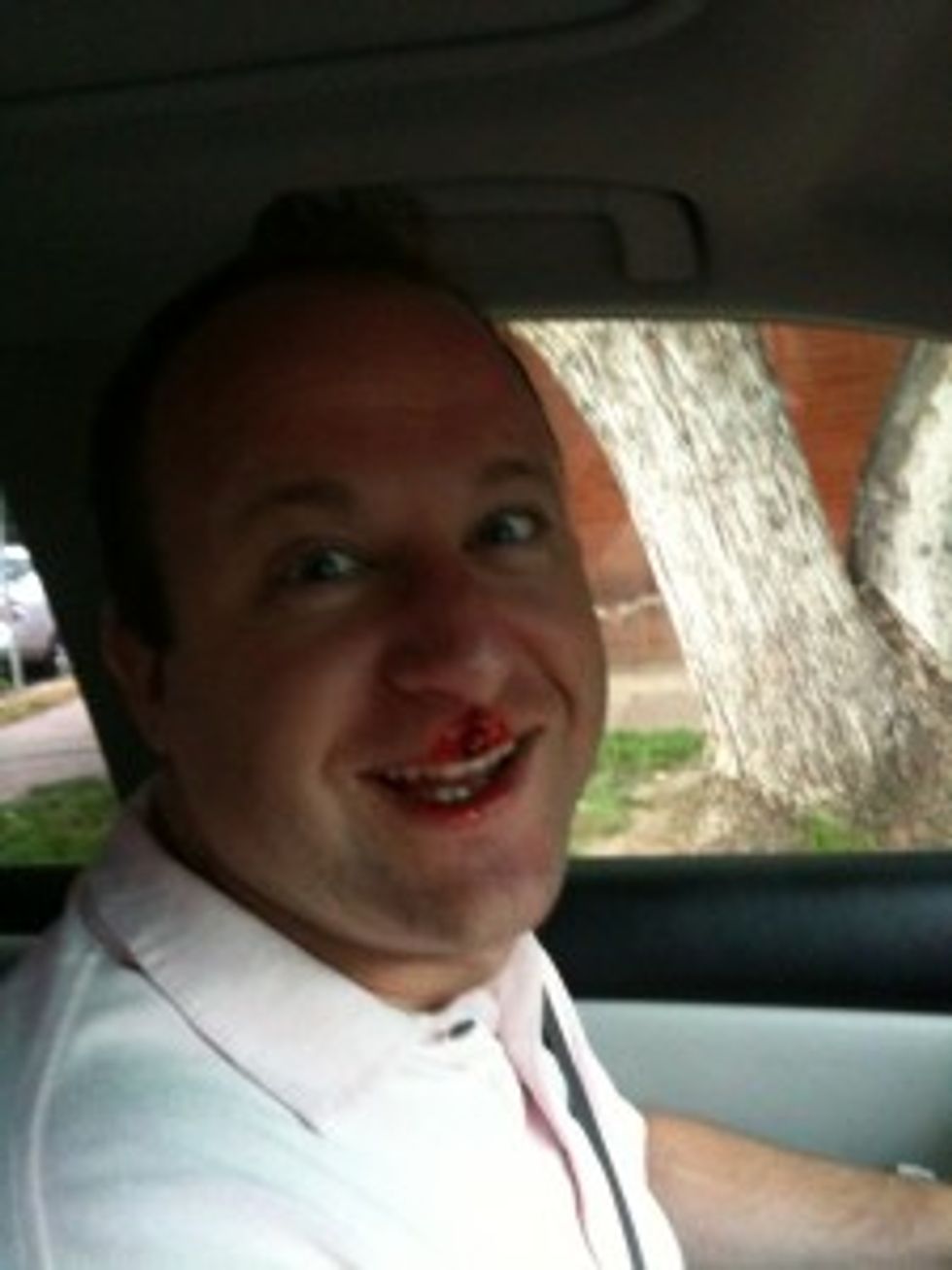 When you're driving down the street and blood starts pouring from your nose, how do you usually react? Do you say "Whoah!," reach for the nearest tissue, and pull off to the roadside until the bleeding stops? Or do you suddenly feel euphoric, stop paying attention to the road altogether, and stare at your passenger until they take a blurry"Twitpic" of your gore-face? If you chose Answer #2, then Congressman Jared Polis is your Congressional soulmate!
---
Rep. Polis, whose district includes hippy-dippy Boulder, Twittered a funny with his horrific portrait: "Got a bloody nose today, but u should have seen the other guy!" (Your Wonkette has no conclusive evidence that "the other guy" was fellow Coloradoan and Focus on the Family Grand Wizard James Dobson,, who likes to throw crucifixes at Democrats' heads "for sport").
When another Twitterhead asked Polis, "R U OK?," the Rep responded, "yeah first bloody nose in like 5 years, oh well. It stopped after like ten mins."
Why does Polis have nosebleeds like every five years? Is that how long he waits between fistfights? Or is it high blood pressure-related, or part of a demon-purging ritual? Perhaps most importantly, how many grandmas, cows, and other innocents did he hit with his car while he was totally not paying attention to his driving? [Twitter]