Win An Autographed Copy Of Rachel Maddow's Book By Drawing A Dumb Computer Picture
News
April 04, 2012 11:20 AM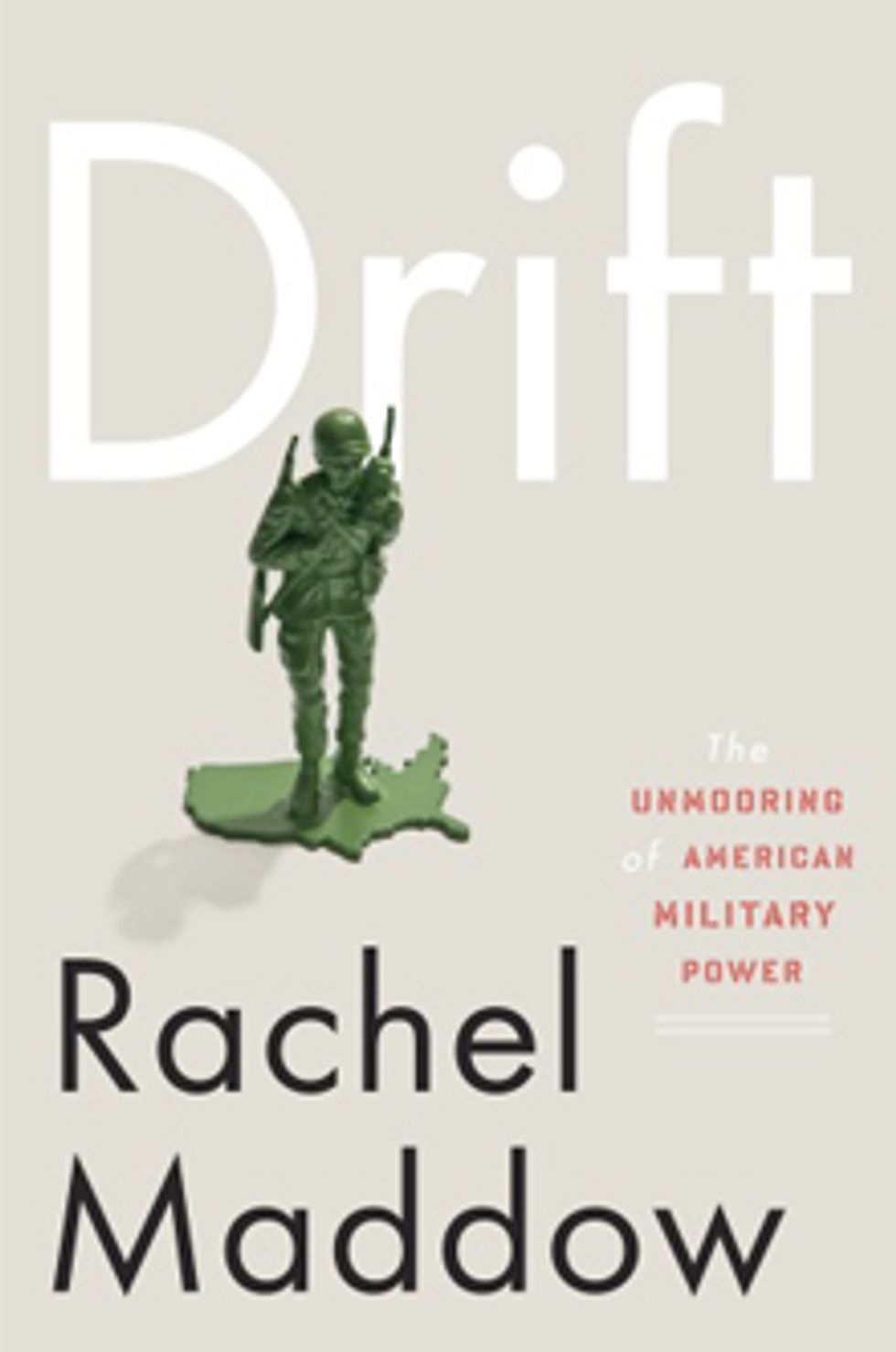 Go get all those guns and quaaludes you keep locked up in the shitter, because it's time for the latest Wonkette Art Contest! Random House has sent us two autographed copies of Friend of Wonkette Rachel Maddow's new book,Drift, an empirical study of floating wood patterns in the Missouri River between 1876 to 1912. No no no, we're thinking of the latest POLITICO EBOOK... this Maddow one's about war, yikes! Your Wonkette has already bartered away one copy for back alley dental care, but the other will go to the one of you who draws/photoshops/paints a funny computer picture of one thing or another.
---
Let's see let's see... what did Ken do for the last contest... "Bill Maher fights The Pope"... let's make this one a "Rachel Maddow fights Antonin Scalia/The Aliens" contest. So you're gonna wanna go into Microsoft Paint or Adobe Photoshop -- they cost about the same -- and make a funny .JPG of Rachel Maddow fighting Supreme Court Justice Antonin Scalia and/or Aliens, from outer space.
Email your artwork as an attachment to tips@wonkette.com under the subject line "I SAW RACHEL MADDOW AT BURNING MAN '93, OR WAS IT '96, WHERE ARE MY PANTS ANYWAY" by tomorrow (Thursday, April 5) at noon eastern time. Your Wonkette editorial staff will pick the winner based on whatever. If you attach and send a file larger than one (1) megabyte, your entry will not count and you will be publicly shamed.
Hooray! The book's good, say the papers!