Wingnuts Outraged Juggalos And Fox News Classified As Hate Groups, Except They Weren't
Featured
June 15, 2015 10:00 AM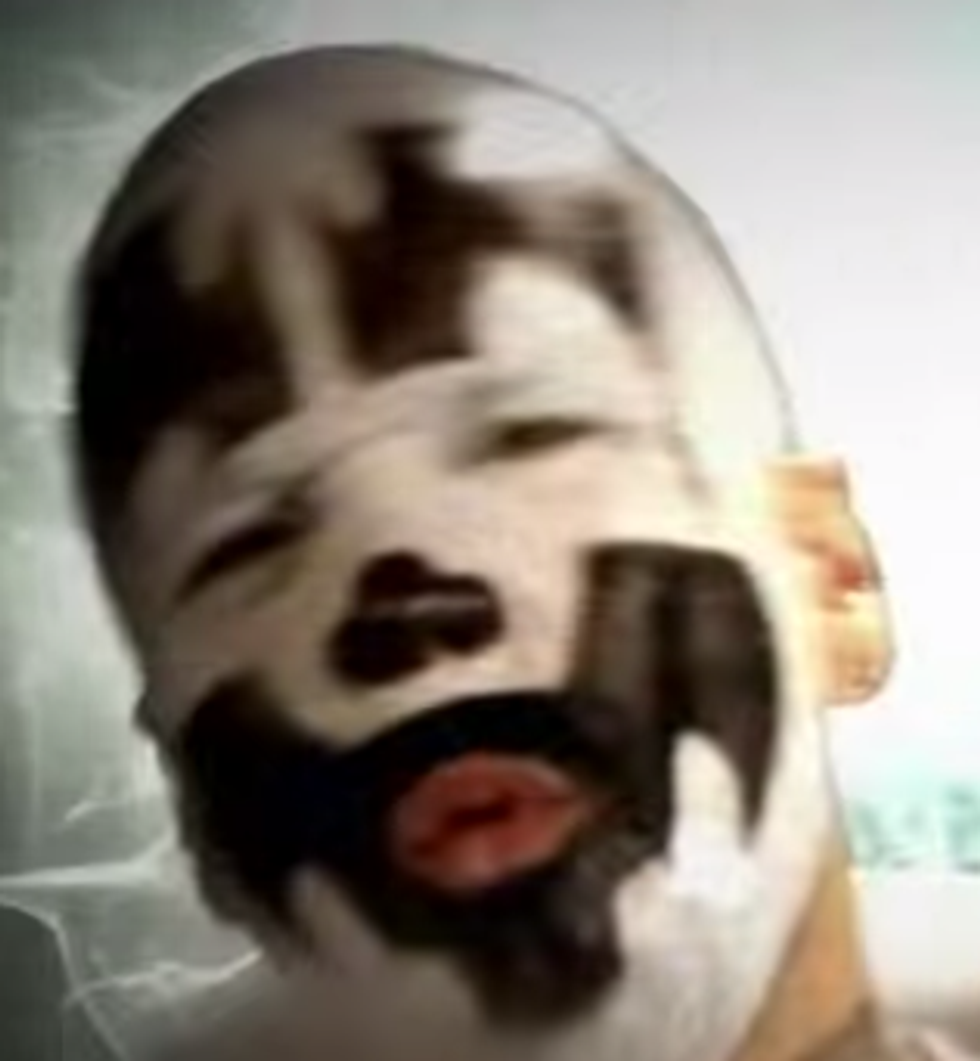 When you are a wingnut, you know several things about life: Nobummer is a Muslin; you are NOT EITHER racist; and mean liberals call you a dumb bigot, just because you're a dumb bigot. They REALLY hate it when the Southern Poverty Law Center (SPLC) classifies one of your extracurricular activities as a "hate group," when all you're doing is spreading false, malicious hate against blacks, gays, lesbians, Messicans and others. The great investigative journalist David Neiwert tells us the story of some of these very put-upon wingnuts, getting totally suckered by fake stories about how Fox News and the Juggalos -- for the uninitiated, "Juggalos" are the cultish, make-up-wearing, Faygo-drinking fans of the band Insane Clown Posse -- were classified as hate groups, except for not. Turn your outrage meter to ELEVENTY:
---
The headlines — widely circulated on social media and a variety of right-wing websites — certainly are attention-grabbing: "Fox News Designated Hate Group by Southern Poverty Law Center" and "Juggalos Classified As Hate Group By Southern Poverty Law Center." And many of the posts promoting the pieces on Facebook, Twitter and elsewhere clearly seem to take them at face value.

There's a big problem, though: The stories are complete fakes.
OK, let us get one disclaimer out of the way before we make fun of Big Dumb Stupids. The proliferation of shitty satire websites is BAD FOR AMERICA. They don't add value, and people on both sides are taken in by them all the time. We are tired of seeing it. If you are not The Onion or Clickhole, STOP IT.
At one such shitty satire site called Free Wood Post, an article claimed that Fox News had been designated as a hate group by the SPLC. Neiwert explains that this would never happen because, though it's pretty wingnutty at Fox, not everyone who works there shares some over-arching hate ideology, therefore it's obvious that they wouldn't be on the SPLC's radar. Apparently, for many of the 30,000 who shared it on Facebook, discerning the obvious is not their strong suit.
But the Juggalos side of this story is funner. This one dork, Jay Syrmopoulos at the FreeThought Project, was INSANE worried that the Juggalos were now classified as a hate group, maybe because they hate magnets, by not understanding how they fucking work. The article in question, from the National Report, cautioned innocent bystanders to look out for things like "Drinking and spraying their enemies with Faygo" and "Making or responding to a 'whoop whoop' call," so really, ANY VILLAGE IDIOT should have realized it was (bad) satire. The SPLC's Mark Potok spoke to Syrmopoulos to find out how he could be such a dumb:
[U]pon learning that the piece was satire, he edited the story to indicate that the source of information was a spoof, but redirecting his ire at the FBI, which had classified the Juggalos as a gang. "This is the level of absurdity to which our government has risen," he raged. "They have criminalized an entire fan base with a blanket label over anyone displaying typical rabid fanatic behavior… hence the term fan, short for fanatic!"

Contacted by the SPLC, Syrmopoulos, who is described in his author summary as an "investigative journalist," was defiant: "The reality is that the SPLC isn't an unbiased research organization, but rather a leftist anti-hate activist group masquerading as a center of legitimate, academically sound research," he huffed. "Sadly your group is so extremist that the story, as farcical as it was, seemed totally plausible given the SPLC's track record, hence me being duped. On a side note, upon realizing the story was satire I changed the title to state that it was satire and added an update apologizing to my readers and explaining how I was duped."
Haha, he is SO MAD! And for the record, the Juggalos, weird people that they are, should not be classified as a "gang." But we recommend that next time Mr. Syrmopoulos finds out he has been taken in by obvious satire, he should stop blogging, this line of work is obviously not for him just say "oopsie, I must have a bag of dicks where my brain's s'posed to be, MY BAD!" instead of hunkering down like a jackass and yelling about how the SPLC is the Real Hater. Because really, the SPLC's criteria for hate groups are pretty specific.
[contextly_sidebar id="xSkGL2ARUChidHDzNajxZl3Q6PglcAeF"]
The SPLC's response to this? HILARIOUS. Potok notes:
It says something important about today's right-wing media that so many are snookered so easily, and by such transparently false and ridiculous narratives. The 'investigative journalist' and others who credulously repeated these fairy tales as if they were actually true really ought to take up a different line of work, one that doesn't require such mental effort.
BOOM ZING BURN! Maybe the SPLC should start a new list, not of hate groups, but just of wingnuts who are so stupid they can't even.
[SPLC]
Evan Hurst
Evan Hurst is the managing editor of Wonkette, which means he is the boss of you, unless you are Rebecca, who is boss of him. His dog Lula is judging you right now.
Follow him on Twitter RIGHT HERE.