Wingnuts Rank America's Best Patriots, Worst Traitors!
May 30, 2008 12:25 PM
[Hey comical idiots, we'd never take this post down!]
Yes, we get many nutty e-mails, and sometimes when we open them they link to the best websites in the world. One recent example is Country Above Self, which runs this tag line: "Celebrating Patriots and Exposing Traitors." You can nominate and rank America's greatest patriots (still living) and its worst liberal socialist traitors (their souls are always dead). It's everything the Internet has always wanted.
Here are the current rankings: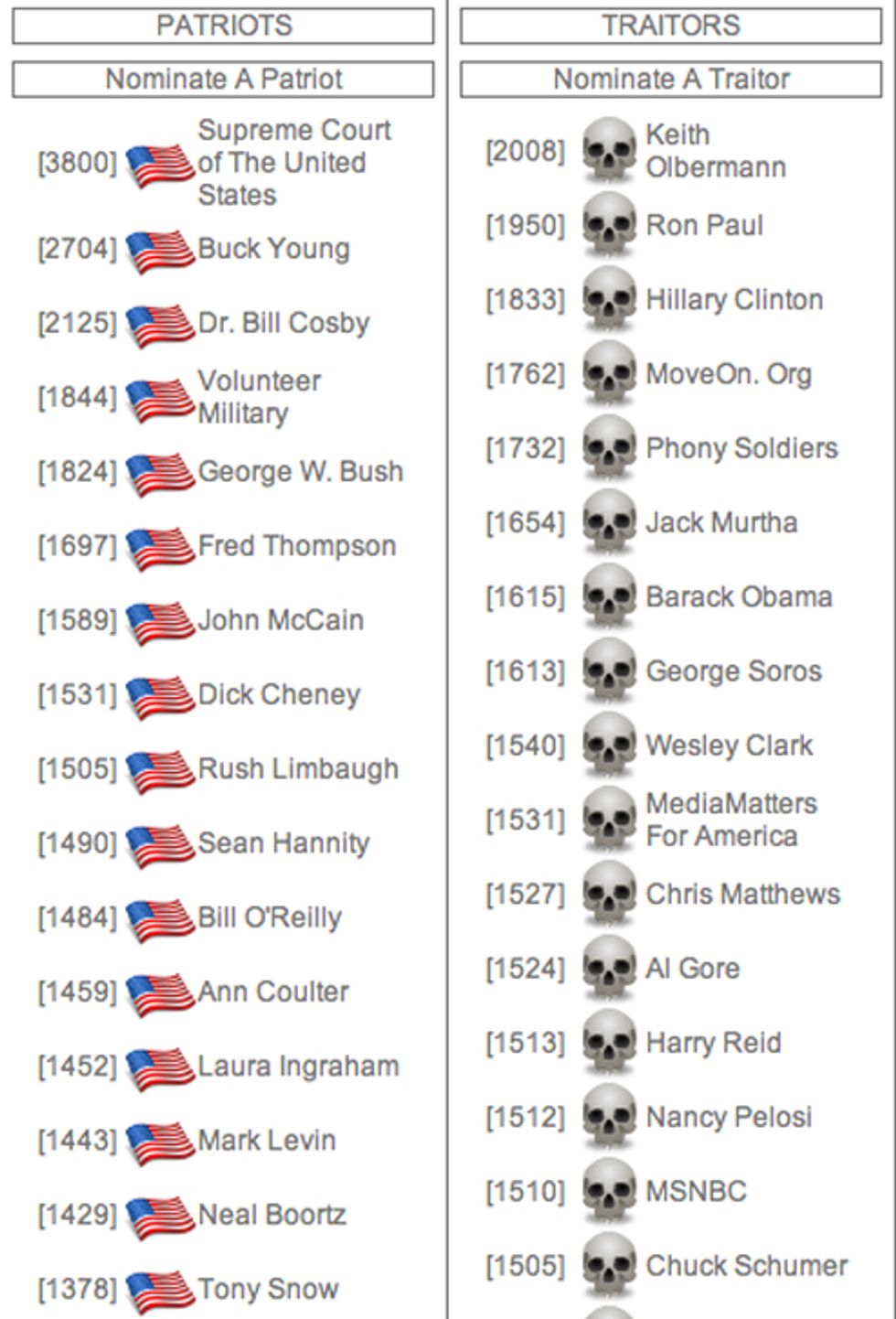 A few pithy criticisms:
We can all agree that Ron Paul's ranking as America's #2 greatest traitor is apt. Oh wait, no it's not at all HE'S THE BEST AMERICAN/CONSTITUTION THING SINCE ADAMS & JEFFERSON, RON PAUL 2008!!!
"Dr." Bill Cosby, despite being a Negro, is a great patriot because he recognizes how terrible his race is, and denounces it. Hint hint, Barack Obama.
What's a "Phony Solider"? Like George W. Bush or something? Or John McCain, because all he did was napalm a bunch of innocent children from his planes, all of which he crashed?
These complaints aside, the two lists are absolutely perfect and you know it. They will be even more perfect (more American) when they accept our submission: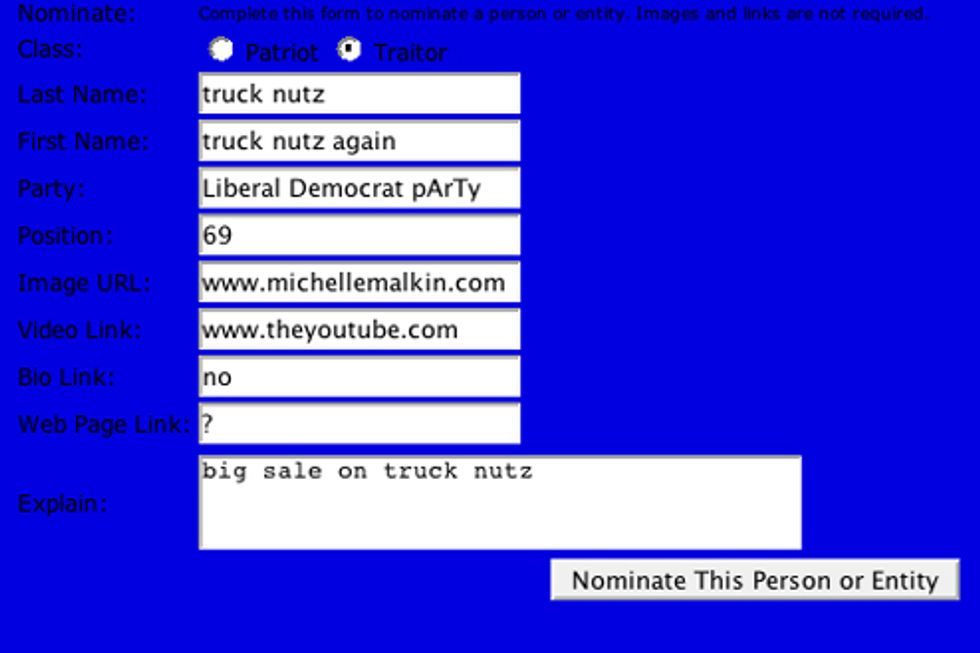 [
Country Above Self
]