Wonk Your Brains Out Midwest Southwest Orgy And World Tour Rolls Through Scottsdale Arizona Tonight! Renegade Unofficial Meetup In Albuquerque Thursday!
News
June 05, 2013 04:32 PM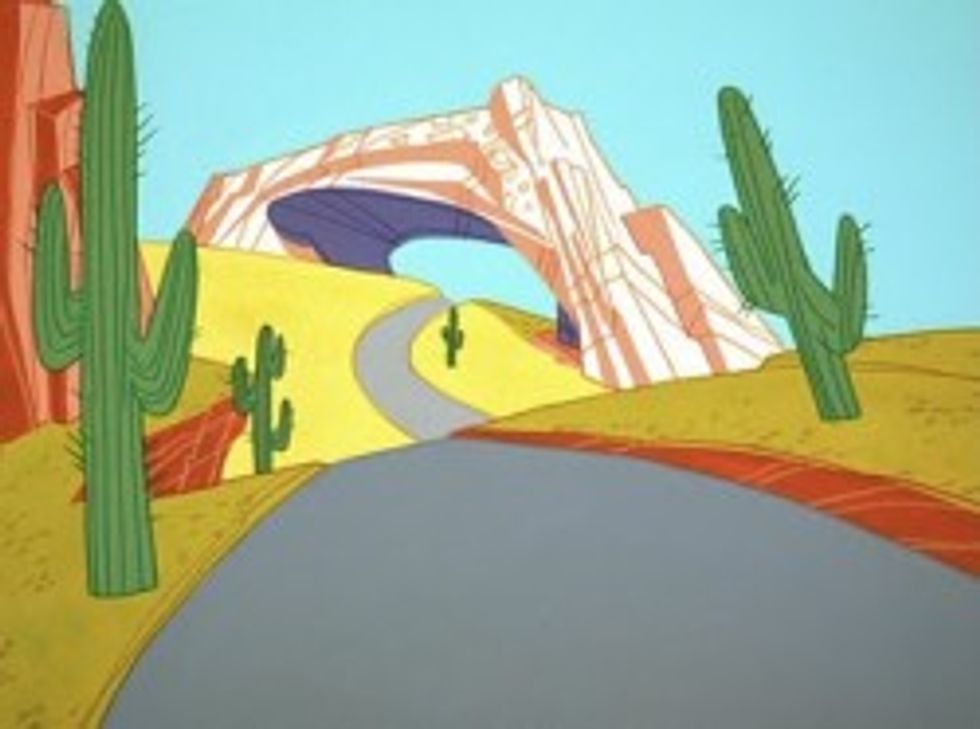 Hey there, Wonkezonans and New Wonkicans! The 2013 Wonk Your Brains Out Midwest Southwest Orgy And World Tour kicks things off in Scottsdale, Arizona tonight! There will be line dancing, and perhaps later, dancing lines of blurred vision! Meet Yr Editrix and travel pal Lisa Wines for fun & frolix! Ask Rebecca what kind of highway mileage that new used Prius gets!
---
Wednesday, June 5:  6 PM at Handlebar J, 7116 E Becker Ln., Scottsdale, AZ 85254, (480) 948-0110.
On Thursday, June 6,  while the official Wonk Your Brains Out event in Albuquerque was cancelled, possibly out of pure spite but more likely because of travelly stuff, some brave Wonketteers -- NotThatDewey and AncienReggie -- have picked up the flag and organized a Renegade Insurgent Unofficial Meetup and Massacree! 7 PM to ??? at Marble Pub, downtown Albuquerque. 111 Marble Ave NW, Albuquerque, NM 87102 (505) 243-2739. Questions? Dewey has set up a disposable, event-only email address for the occasion!
Friday, June 7, the Official Tour swings back into action in Santa Fe at Del Charro, 101 W Alameda St., Santa Fe, NM 87501, (505) 954-0320.
Parties are free to attend and open to all, even lurkers! Even Joe Arpaio! (Nah, not really, he is not especially welcome. Unless he wears pink underpants on his head. Still, free country, mang.) Bring a checkbook if you want to make donations for Habitat for Humanity, seeing as how next leg of tour is through tornado country, which is hurtin' something bad. (Also, you can bring some 20s if you want, for authentic Wonket merch out of the trunk/hatch of the Prius, because "class.")
You want to know what's up next? We don't mind spoiler alerts: see the full tour itinerary! More updates and photos as the Summer of Wonk unfolds!