Funky Shit Going Down In The City. Wonkagenda For Thurs., Aug. 30, 2018
Russia
August 30, 2018 09:02 AM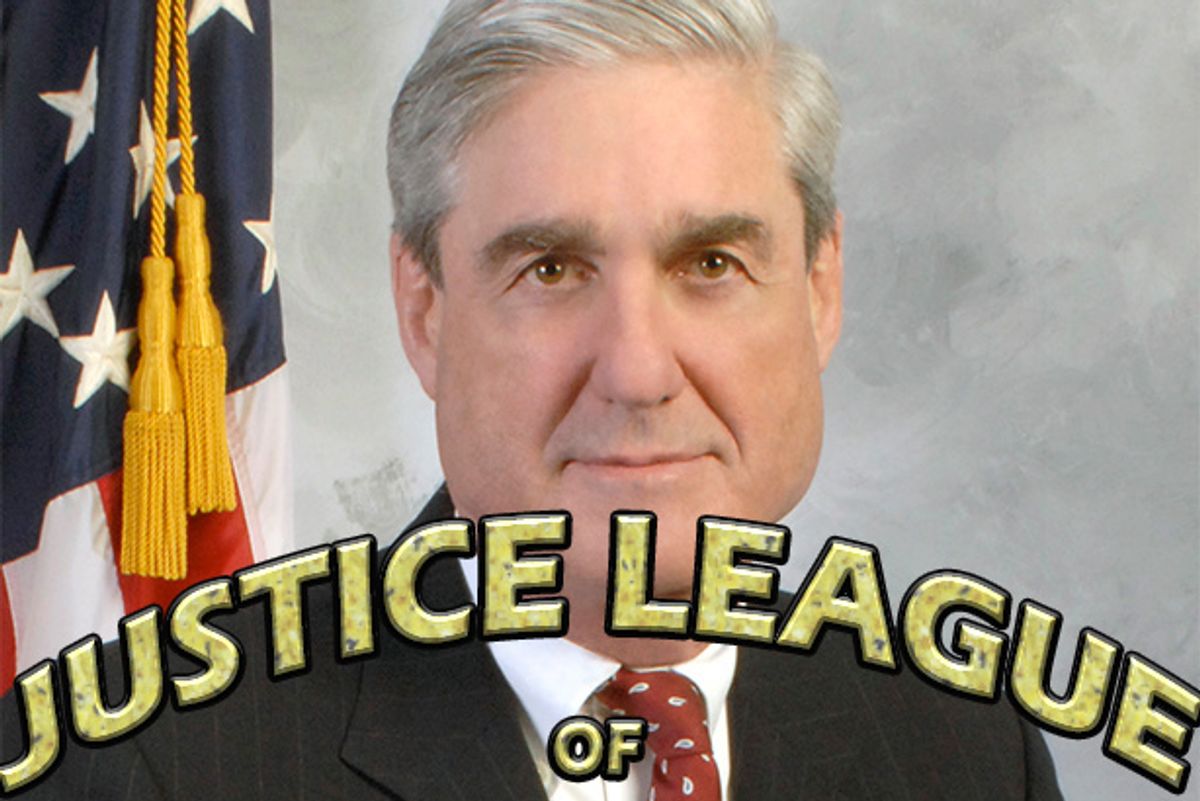 Morning Wonketariat! Here's some of the things we may be talking about today.
---
Trump essentially "You're Fired" White House counsel Don McGahn on Twitter yesterday, confirming that McGahn would be leaving the White House this fall. Oddly enough, Republican Sen. Chuck Grassley tweeted that he hoped it wasn't true, stating, "U can't let that happen."

Trump has been going off on an insane Twitter tantrum all morning, ranting about CNN and NBC, calling for executives to be "You're Fired," and screaming that journalists are the "enemy of the people" for doing our damn jobs. He's also accused NBC of "fudging" that Lester Holt interview. Within the last hour he started blithering about Trump-Russia and James Comey, so clearly somebody is getting indicted today.
Attorneys who represent the White House are bailing out of the Trump administration, and Trump's friends think he doesn't realize how screwed he is if Democrats take over Congress. Aides are whispering that Trump seems to have buyers remorse for "You're Hired"-ing loudmouth "TV lawyers" to fend off all the looming indictments and his possible impeachment, but on the record they say he's not "panicking about something that could happen."

Robert Mueller wants to see Paul Manafort turn over HIS EMAILS with a former lawyer because he thinks the two may have been getting all crimey with one another, effectively waiving attorney-client privilege. WHOA, if true!
George Papadopoulos has decided to stick to his plea agreement with Robert Mueller's justice league of extraordinary investigators, presumably after realising he's totally screwed.
Trump and Fox News are going out of their way to muddy reporting from CNN that says Trump knew about the Trump Tower Russian fuckery meeting. Yesterday, Trump started screaming about CNN's reporting, prompting CNN and Carl Bernstein to call Trump a big, fat liar. Last night Hannity whined his way through a a rambling monologue of super cuts and flailing hand gestures in an effort to make it seem like CNN is a bunch of liars with their pants on fire.
Trump is now calling up Republicans in the Senate and begging them -- with two scoops of ice cream and cherries on top -- to let him "You're Fired" Jeff Sessions, but nobody is picking up the phone.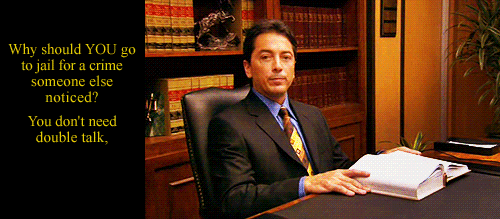 The New York Times is reporting that Trump and Michael Cohen tried to buy all the dirty little secrets David Pecker had collected on Donald Trump since the 1980s. Though the scheme ultimately fell apart, Pecker did keep staffers from rummaging around the old Trump tip file. Just the tips?
Even if Trump figures out some way to curb his trade war with Mexico and Canada, the agreement still faces ratification by each government's legislature. With the deadline approaching and Canada still cold, some members of Congress are now saying that Trump's deal is as worthless as a degree from Trump University.
The Trump administration is now accusing at least hundreds (potentially thousands) of Hispanic US citizens of falsifying birth certificates along the border, while others are having their US passports seized when trying to reenter the US. The administration argues that these people were born to midwives along the Texas-Mexican border, and says that there's no proof their papers are real, so they're detaining people in Trumpvilles or sending them to Mexico.
Betsy DeVos is giving a handy to the MRAs in narrowing the definition of sexual harassment so that schools don't have to worry about all that bureaucratic rigmarole when girls say no.
After Defense Secretary Mattis said Uncle Sam might play with its toys near North Korea, Trump tweeted some weird nonsense written in the third person about not spending money on "war games," and how China is being mean. Our government is literally a parody of Seinfeld.
Rudy Giuliani wrote a letter to Romanian officials criticizing their efforts to stamp out corruption, and now the State Department wants to know what the hell he was thinking. State Department officials actually sent out a statement that read, "Rudy Giuliani does not speak for the U.S. government on foreign policy."
Chris Christie and a bunch of Trump's shady lawyers have found themselves wrapped up in a money laundering scheme with a super rich Malaysian guy who seems to have paid for their legal services with dirty money. He that lieth down with dogs...
After hearing about the nearly 3,000 people who died as a result of Trump's inaction during Hurricane Maria last year, Trump said, "We did a fantastic job," then complained that Puerto Rico was an island full of poors.
Florida Republican Ron DeSantis started his gubernatorial campaign off with a bang by saying his voters shouldn't allow his Democratic opponent, Andrew Gillum, to "monkey this up." With pigs flying, Fox News issued a stunning on-air rebuke of DeSantis's comments after his appearance. Through gritted teeth DeSantis told Hannity that his dog whistle had "nothing to do with race," then called Gillum a Mexican-loving communist. Fox's chief Stepford Wife Laura Ingraham later echoed those same comments and called Gillum an "African-American male version of Alexandria Ocasio-Cortez." Get it?
New York Gov. Andrew Cuomo got into a heated debate with his primary opponent, Cynthia Nixon, last night, full of name calling and accusations of corruption. It was a good, ol' fashioned shouting match, just like the political gods intended. #HesNOTrunning2020 [Fact Check]
Andrew Cuomo seems to have taken $25,000 from lawyers repping super pervert Harvey Weinstein just as Cuomo put the brakes on an investigation into why the Manhattan DA, Cyrus Vance Jr, took $10,000 from the same scumbags. COINCIDENCE?!
With kids set to return in just days, the Detroit Public School system has shut off drinking water after finding a number of schools had lead and/or copper contaminants in the water source. This is fine ...
Texas police have identified a distressed woman seen on security cameras ringing doorbells in the middle of the night while apparently wearing restraints ... and yes, the story gets weirder.
Due to a technicality, two judges were forced to dismiss charges against that crazy cult-like group in New Mexico who seemed to be kidnapping children and training them to commit terrorist attacks in a dirty compound in the middle of the desert, however prosecutors may still charge some members for child abuse resulting in death. Conspiracy nuts are already creating ridiculous narratives.

Virginia state Rep. Danica Roem tweeted out a rockin' show of support for Beto O'Rourke after the Texas GOP kept slamming him for rocking so hard in his younger and more formidable years.
Julian Assange seems to have worn out his welcome at the Ecuadorian Embassy in the UK as his friends tell ABC News that he is living like a castaway on Gilligan's Island after pissing off his hosts. Lawyers and friends add that Assange is terrified Robert Mueller has a pair of handcuffs with his name on them.
After accusations of genocide against Rohingya Muslims, Zeid Ra'ad Al Hussein, the UN Human right chief, is asking Facebook to get its shit together and stop spreading hate speech, cautioning that it and other tech companies could face subpoenas in the future if they continue to violate human rights laws.
Suits and ties from Google, Facebook, and Twitter are set to appear before the Senate Intel Committee next Wednesday to talk about election security, including Facebook's COO Sheryl Sandberg and Twitter CEO @Jack Dorsey. After Google CEO Sundar Pichai ignored the committee's invitation, Sen. Richard Burr told Bloomberg he'd pull a Clint Eastwood and hold the hearing with an empty chair.
The University of Bath in the UK studied the cognitive abilities of people after a night of heavy drinking and discovered it's hard to brain after drinking many alcohols. Head hurty, no thinky good much. :(
The final lost film from Orson Welles, "The Other Side of the Wind," will be screened at the Venice Film Festival this weekend. The first trailer has released, and it looks awesomely weird. [Video]
And here's your morning Nice Time! A seal and a butterfly!!

We're 100% ad-free and reader-supported, so consider buying us coffee, or get a subscription!
Follow Dominic on Twitter and Instagram!
Dominic Gwinn
Dominic is a broke journalist in Chicago. You can find him in a dirty bar talking to weirdos, or in a gutter taking photos.