Wonkagenda Monday 07/18/2016
News
July 18, 2016 08:46 AM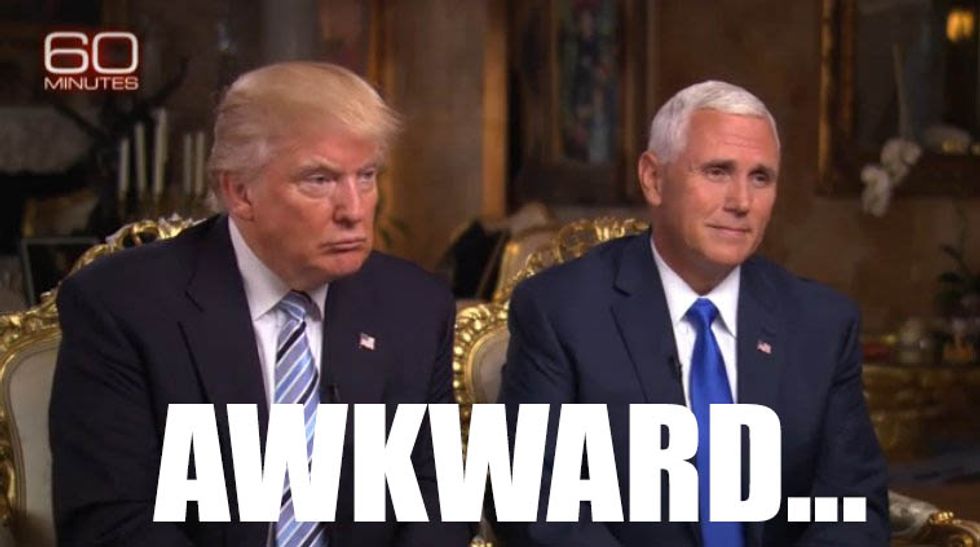 Morning, Wonkers! The following stories may or may not grace the pixels of your Wonkette today!

---

Trump and Pence couldn't even make it through the first weekend of their shotgun marriage without arguing like children.
Stephen Colbert has inaugurated the 2016 RNC Hungry for Power Games!
TrumpCon2016's speakers list looks like a giant family-style blow job festival.
A veteran shot and killed several police officers in Baton Rouge, Louisiana, this weekend. This isn't funny, it never was, and it never will be.
Oh hey, the Saudis miiiight have had something to do with 9/11!
Track Palin Has Most Charges Dropped From Punching Girlfriend In The Face, That's Nice
Gov. John Kasich wants everyone to carry guns at TrumpCon2016. What could go wrong?
GOP platform officially adopts Bundy nonsense, calls to axe national forests and parks.
Messican Republicans roll over, beg for forgiveness from Trump, and endorse their new Cheeto Jesus.
Dominic Gwinn
Dominic is a broke journalist in Chicago. You can find him in a dirty bar talking to weirdos, or in a gutter taking photos.