An Amicus Brief For Award-Winning Journalist Chuck C. Johnson By The Wonket Legal Team Of Idiots
News
August 12, 2014 11:26 AM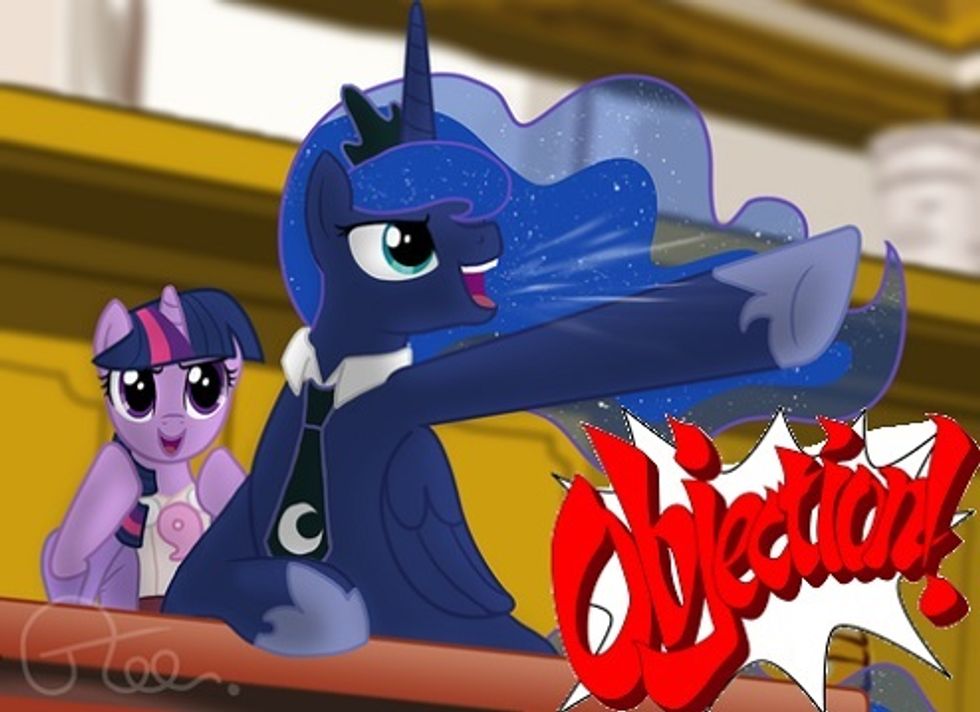 Wonket Legal has been alerted to a possible threat to the freedom of dumb speech (which, while distinguished from non-dumb speech, is still a kind of speech).
---
Charles C. Johnson, Mississippi's award-winning reporter on the nursing home break-in beat, has been ordered by a grand jury to disclose some details of the shoddy workmanship that goes into cobbling together his rickety news-shack GotNews.com. It seems that one of Mr. Johnson's paid sources for his MEGASCOOP story of the year, a Mississippi "pastor" who supposedly bought votes from African-American Democrats to help incumbent Thad Cochran win his Senate primary runoff, might have fabricated his accusations for money from various people as part of an effort to get sore loser tea partier Chris McDaniel a new election or, even better, have the state GOP just hand him the nomination.
Being a Twitter-based life form, Chuck immediately injected an image of the subpoena into the hive, perhaps even before he read to the end of it, and now Chuck might have found a fresh angle on this story because it says right on there YOU [Chuck] ARE NOT TO DISCLOSE THE EXISTENCE OF THIS SUBPOENA.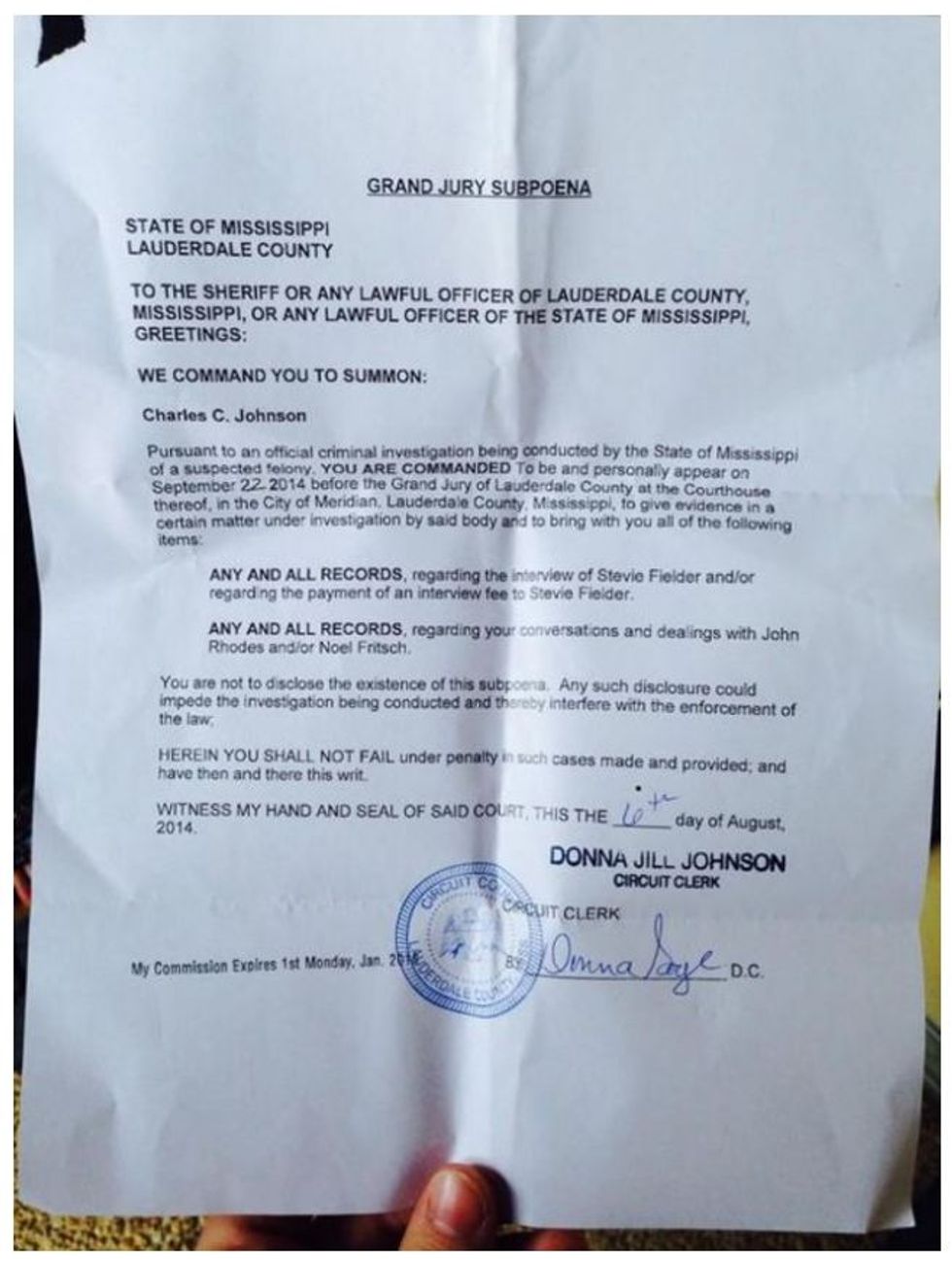 Photo: the quick fingers of Sam R. Hall, Jacksonville Clarion-Ledger
Chuck very quickly un-tweeted the subpoena, on the advice of his "counsel" (herein referred to as "Dave").
Take note, Wonketeers, since you might never hear these words again: You were right the first time, Chuck Johnson.
We don't want to disturb the Genius at Work -- we assume he has gone into seclusion to craft a spectacular motion to quash the hell out of this subpoena which we will devour the moment it's tweeted -- but we are concerned that Dave could be steering Chuck down too cautious a path by interrupting his speech-freedoming. Besides, with a diabolical nemesis like Sam R. Hall of the Jacksonville Clarion-Ledger, nothing Chuck ever tweets can be un-tweeted. Sam knows all and sees all.
Allow us to offer a thoroughly unqualified opinion in support of Chuck's freedom to tweet his subpoena without fear of reprisal, direct from the unlicensed and/or disgraced legal minds of Wonket:
Charles C. Johnson (herein referred to as "Chuck"), American, having used mysteriously procured greenbacks to pay a self-styled pastor named "Stevie" to do an interview -- sorry, to use Stevie's text messages in a video (bqhatevwr) -- then having published the hell out of Stevie's accusations that Senator Cochran's campaign staff committed old timey Southern-style voter fraud, has violated no criminal law and cannot be stopped, no matter how ridiculously unfounded any of his news-droppings might turn out to be, and subpoenas relating to his journalism-like activities should be considered fair game for his "reporting."
If Chuck defames people with demonstrably false accusations, then those people can drop a tort-bomb on his ass after the fact, but Chuck C. Johnson will not be prior-restrained on our watch. We say this to the legal Powers That Be in Mississippi: if this is an attempt to shut him up, it will it not work and furthermore will make anyone involved a target for his next feature on the Thad Cochran-Haley Barbour Political Machine. Do you want Chuck tweeting pictures of himself standing in front of your house? We are guessing that you do not want that.
Mississippi, investigate if you must to find out if Pastor Stevie was paid by Cochran's opponent to accuse the Senator of vote-buying in an effort to influence the outcome of a federal election. That sounds pretty serious. We would only warn that if you send a subpoena to a notoriously self-aggrandizing loudmouthed junior journalist, it has a good chance of being flashed around the internet. Do not bother to look surprised and, please, do not try to scare Chuck with your heavy-handed threats. Chuck must remain free to roam the landscape in search of questionable foliage to digest and "publish" as we do not want to see the frontrunner for our newly established Wonket Prize for Interpretive Journalism locked up for contempt of court.
Chuck, if anyone gives you any trouble, just send us a text. We'll be down at the bar but maintain our readiness to deploy to Mississippi if Haley Barbour sends his goons for you.
Yrs In Christ, Wonket Legal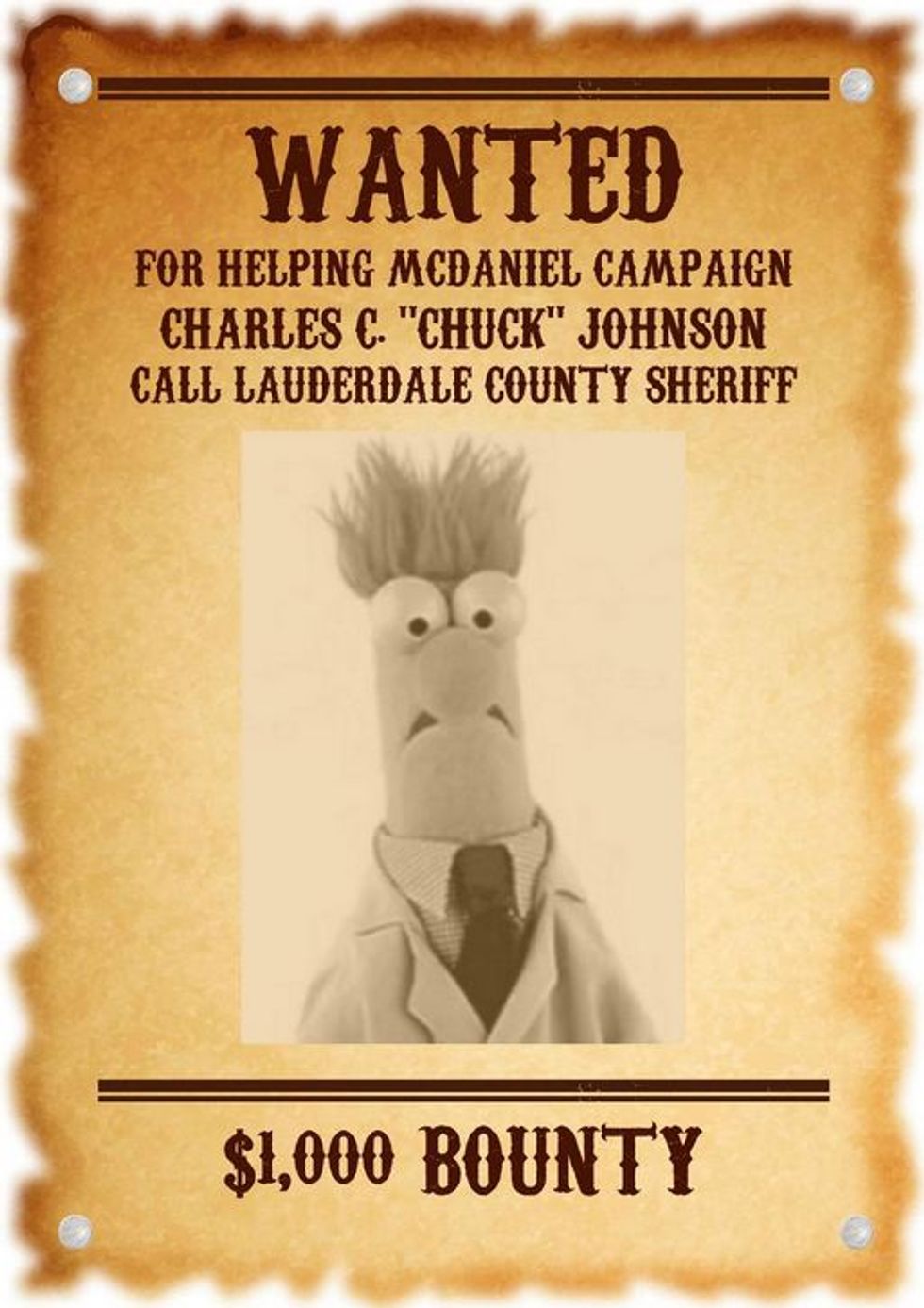 Photo: Y'allPolitics.com
[ Talking Points Memo / WaPo / Jacksonville Clarion-Ledger ]