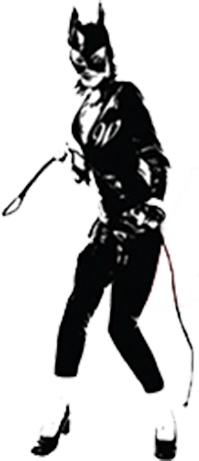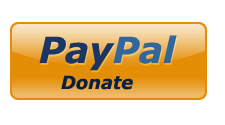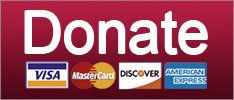 Mommyblogging
As a wise woman once said (it was me!) GO SUE SOMEONE ELSE.
January 29, 2020 02:58 PM
Larry Klayman, he's this lawyer. As he explains in his lawsuit against me, your editrix, personally, he is a very famous man, a public figure even, and I, your editrix, have committed defamation most foul by saying he seemed, based on (not his first) bar disciplinary proceedings, not to be a very good lawyer. He also seemed, based on his saying Obama administration employees were Barack's "white slaves," and based on his suing Barack Obama, Eric Holder, Louis Farrakhan, and Black Lives Matter, for "starting a race war," to be some flavor of white supremacist. He also seemed, based on those disciplinary proceedings, to have sexually harassed a woman. (I said "harassed," but Larry Klayman, in his lawsuit against me, added [sexually] before harassed in the excerpt from my story, because he is so "honest.")
Also, I let Jamie laugh at him some. And she DID say "sexually" harassed, which I wouldn't have said because it was romantic harassment (and definitely stalking), but she's the First Amendment attorney, not me, so I let it ride. Shall we read some lawsuit, like I read all 185 pages including the footnotes of his HARROWING DC bar disciplinary report, together?
Keep reading...
Show less
Environment
Do something about global warming? Why would we do something about global warming?
October 29, 2019 10:55 AM
Huge wildfires are causing evacuations and massive destruction in both Northern and Southern California, and the dry, windy conditions that have been driving the fires are expected to continue. In case you were wondering what a future of a warming planet looks like, turn on the news feeds from California. It's not necessarily going to look like science fiction; it's going to be semi-normal much of the time, plus fairly regular non-normal events.
Firefighters in Sonoma County have made some small progress against the state's largest blaze, the Kincade fire, which has forced the evacuation of about 185,000 people so far and featured winds approaching 100 miles per hour. Over the weekend, the Kincade went from 5 percent containment to 15 percent, but hot winds are expected to return today, and that could whip up the fire even more. It's destroyed 123 structures so far, 57 of them homes, and roughly 90,000 structures remain threatened, the San Francisco Chronicle reports. And it's going to be a while before it's out:
Cal Fire officials said they hope to have the blaze fully contained by Nov. 7 but that it could burn for weeks or months afterward.
California Gov. Gavin Newsom said Monday that firefighters -- some brought in from other states -- had been up against 330 fires on Sunday. And yet, he noted, this is only an "average" fire season. At a news conference after touring evacuation centers in Sonoma County, Newsom said, "I recognize and everybody recognizes, this cannot be the new normal. We cannot absorb this year after year."
Which is a good sentiment, but every indication is that it will be, and this is pretty much what climate scientists have been warning about for decades.
Keep reading...
Show less
©2018 by Commie Girl Industries, Inc