Wow, 50 People Did That Washington Post Win-a-Date-With-Broder Contest
News
October 11, 2010 02:08 PM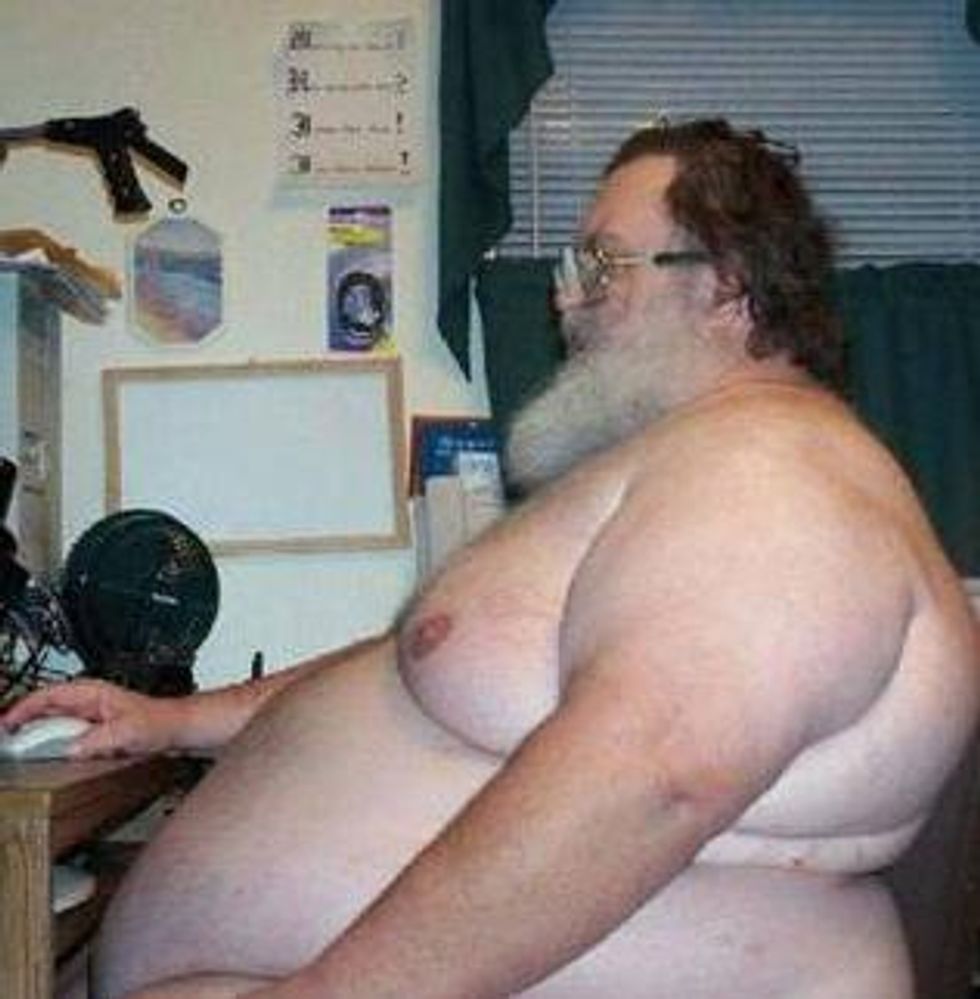 That dumb Washington Post op-ed contest has put up the entries of its first-round winners or whatever, so the future of American thought has been secured. And there are 50 of them, because somehow more than 2 people entered this thing! You can also click to "vote" for some of the op-eds. Some guy named Bria Ho is currently leading that with only 106 votes, and his op-ed is about how the Washington Post should not have this contest because the Internet is filthy or something like that. What? He also mentions "'lulz catz,'" to prove to us that he doesn't know proper Internet terminology because he doesn't use the Internet at all, despite being in an Internet contest. But more importantly, somebody e-mailed us and said one of our very own Wonketteers is in the running for this. Our condolences.
---
According to tipster "Aaron L.S.," the current third-place guy, "Patrick Tutwiler," is a fan of this blog and would like our endorsement. SURE, WE BET YOU SAID THAT TO EVERY BLOG. We will need to see an IntenseDebate birth certificate first, Kenyan.
There are some good titles here -- "Afraid of weed?" and "I don't want Superman to come." That drug and that sex thing do seem pretty scary! Then there's this genius, who SOMEHOW HAS ONLY ONE VOTE -- a "high school English teacher." (A high school English teacher or a high-school English teacher?):
The proposed "Cordoba House" overlooking the World Trade Center site is a test of the timidity, passivity and historic ignorance of American elites.

The dark-haired girl had begun crying out "Swine! Swine! Swine!"

The monument would consist of a Mosque for the worship of the terrorists' monkey-god.

The Hate rose to a frenzy.
Oh, that guy would fit right in with Krauthammer in terms of logic and printing naked hate speech! Hire him! That would be fun! Just kidding, though. We need this man to keep teaching hate to our children. He's too precious to waste on the WaPo op-ed page.
There are also five people here whom the Washington Post made "editor's picks," so they are immune to voting. Only two of those five are white males, so the opinion editor obviously really only picked two.
Out of the two, only one is a Republican who looks like he's probably Lindsey Graham's boyfriend:

Some might shrug, since Fudge would easily defeat any Republican in this very liberal district. But elections are not merely one-day events to select leaders.
Haha, "Fudge." And yes, this guy is right, elections are also fun-loving sea creatures. Nice sparkly purple background, Glee self-loather! [WP]