Your Saturday Nerdout: The World Now Has A Vomiting Robot. Thanks, Science!
Elections
August 22, 2015 03:27 PM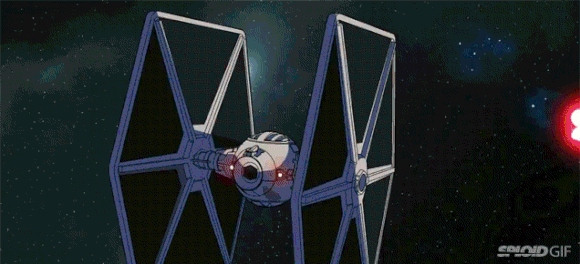 Do not taunt Pukebot 3000
---
It's Saturday, and you know what that means: Nerding Time. And because nothing's nerdier than giggling about bodily fluids like a bunch of 5th-graders, we knew what our Lead Nerd Story had to be:
I, Pukebot
Researchers at North Carolina State University have built a machine that accurately simulates the backwards flow of the human digestive system, and they're using it to research whether the highly contagious, extremely unpleasant sick-making Norovirus can be spread through aerosolized upchuck. Bad news: as they suspected, yeah, probably, according to results published in the journal PLoS ONE this week. Wired's Sarah Zhang gives us the nasty details in an easily-digested summary:
Norovirus causes 20 million cases of food poisoning in the US every year—usually on cruises and other confined spaces with cafeterias. The virus is highly contagious. Epidemiologists have long suspected that barfing sends the virus airborne [...]

Thank god it follows the 3 laws of VomitBotics

The NC State researchers spent two years building and then testing a miniature version of the upper digestive tract—essentially a tube (esophagus) connected to a pressurized chamber (stomach). Then they mixed together fake saliva, fake vomit aka vanilla pudding, and a real virus. Norovirus itself is too dangerous to work with, so they used a bacteriophage harmless to humans called MS2. The machine heaved this mixture into a chamber, and a device vacuumed out any aerosolized particles for analysis.
Findings: A single episode of hurling can aerosolize "as many as 13,000 virus particles. And it only takes 20 to 1,300 virus particles to get someone sick." So Wayne and Garth were right, it turns out:
Garth: Oh my God, Wayne. I -- I think I'm gonna HURL.

Wayne: Now, Garth, if you hurl, then I'm gonna spew. And if I spew, chances are someone else is gonna honk, all right? And if that happens it could set off a peristaltic chain reaction.
Downside: Given the right's penchant for hating science and proclaiming that all research budgets must be cut forever, some bright kid at the Heritage Foundation might turn the Pukebot into 2015's version of the Shrimp Treadmill.
[contextly_sidebar id="7o93oHkGn6wD1b8RNXiP7nDP376o2KuX"]
Donald Trump Looks For Easy Words. Easy Words To Make Him Go
Jack Shafer at Politico ran transcripts of Donald Trump's answers at the first Republican debate through the Flesch-Kincaid readability test and determined that Trump spoke at the equivalent of a fourth-grade reading level. Shafer explains:
For Trump, that's actually pretty advanced. All the other candidates rated higher, with Ted Cruz earning 9th-grade status. Ben Carson, Mike Huckabee, and Scott Walker scored at the 8th-grade level. John Kasich, the next-lowest after Trump, got a 5th-grade score.

Trump's low grade at the debates wasn't a fluke. His comments from an August 11 news conference in Michigan earned only a 3rd-grade score.
We also have to lament what happened to Newsweek's draft headline for its story about Shafer's mini-analysis. Going by the article's URL, the original hed, taken from the amusingly-edited Vine above, was "Donald Trump: Hello, You People Know a Lot About Trucks." Sadly, that got neutered down to the far less fun "Donald Trump Talks Like a 4th Grader: Report." Very sad. They are dumb. Political correctness is killing America. Make America Great again.
Leather Kitten-Hat Tip to alert commenter BaddTicker
[contextly_sidebar id="2NKxuEIy1gZRwOdBrZINTW6zcheHGP5H"]
We Need More Anime-Style Star Wars Movies Where The Empire Is The Good Guy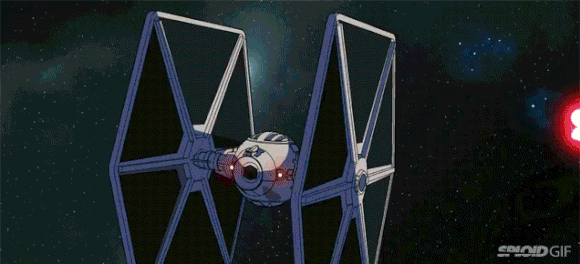 Disney, please hire this guy now.
Somehow, we missed this video when it first hit YouTube in March, but OMG will you just look at this thing? Titled "TIE Fighter" and animated with love by Paul Johnson, it's seven and a half minutes imagining a battle between the brave TIE-fighter crews of the glorious Empire against the dangerous scum of the Rebel Alliance, all in the style of 80s anime space opera.
If any seven contiguous minutes of the three prequels had been anywhere near this awesome, we might have kept George Lucas on our Christmas Life Day card list. Man has a lot to answer for -- not only "Jar Jar Binks" and "midichlorians," but also this next unsettling true fact:
People Are Naming Their Younglings 'Anakin'
We can't really approve of this. Oh, sure, it was cute when a tiny percentage of British Persons filled in "Jedi" as their religion on census forms, but that was a lark. But now people are naming their boy children "Anakin," and that's simply not right:
The Social Security Administration just published its annual tally of the most popular baby names in the U.S., and "Anakin" made the top 1,000. Squeaking in at #957 on the list, Darth Vader's birth name was bestowed on 218 baby boys last year.
Look, people, naming your doggie "Princess Leia" is fine, and building a speeder bike rocking horse is awesome, as is building an AT-AT stroller to take the sprog to along to the nearest Con.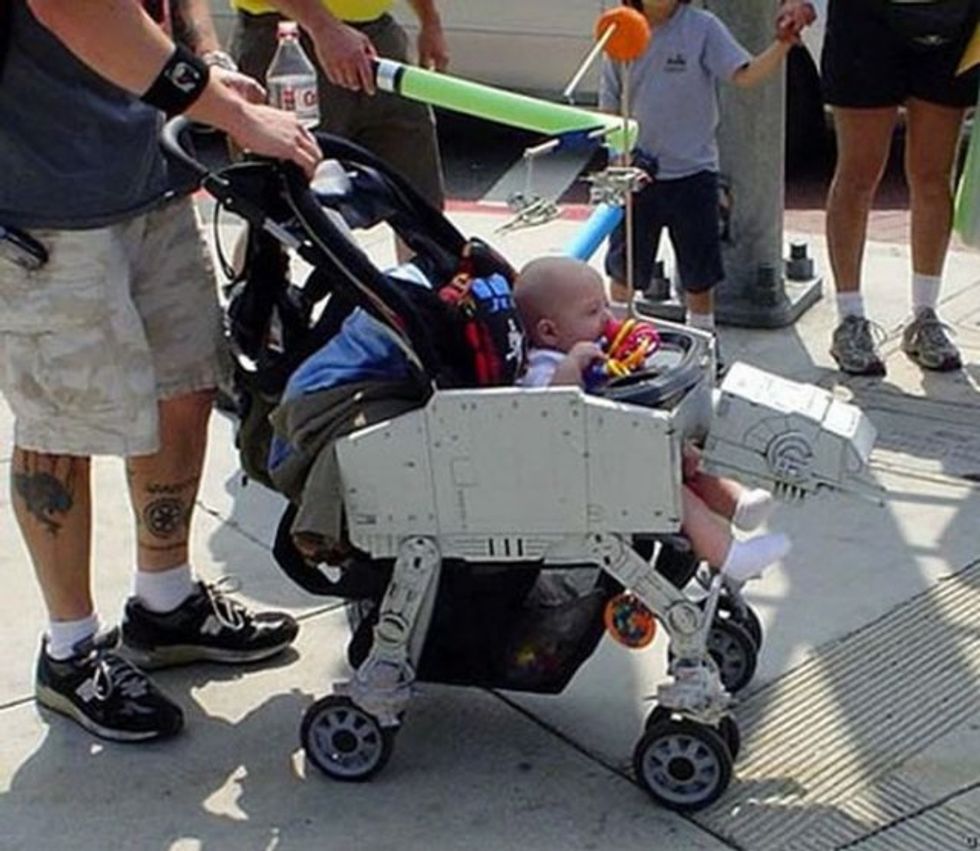 Now, witness the power of this FULLY OPERATIONAL sippy cup!
That's beautiful and fannish and fine. But extending your fandom into your child's name is quite simply over the line, and will result in resentment and rebellion. Don't be surprised when, by fifth grade, poor Anakin starts insisting on going by his middle name: Twilight Sparkle.
[contextly_sidebar id="PZAmoQ3YtHQWd6x3AhHAKa26Or6EvjsH"]
Want A Moon Funeral? It's Surprisingly Affordable!
Good news, everyone! The price of having a portion of your cremated remains sent to the Moon has dropped to an all-time low, from "Nobody's doing that at any price" to about $12,000, thanks to a price war between two competing ashes-to-the-moon companies. And one of them is offering an introductory special: the first 50 people to sign up can have one gram of ashes sent to the Moon for only $9,950! The cremated space explorers will ride along on a lunar lander being developed as part of one of those X-Prize things; essentially, the Moon Cremains thing is just one more form of crowdfunding to get the thing built.
Now, if the estate of Audrey Meadows would only consent to disinterring a tiny bit of her mortal remains to be sent along for the ride, classic TV comedy's greatest joke about the always-hilarious topic of domestic violence could be brought...well, not quite to life, but you get the point.
[Wired via Boing Boing / Politico via Newsweek / Sploid / io9 / Popular Science]