Your Weekly Top Ten Is Dressing Up As Trump's Pee Tape For Halloween This Year
Featured
October 28, 2017 10:30 AM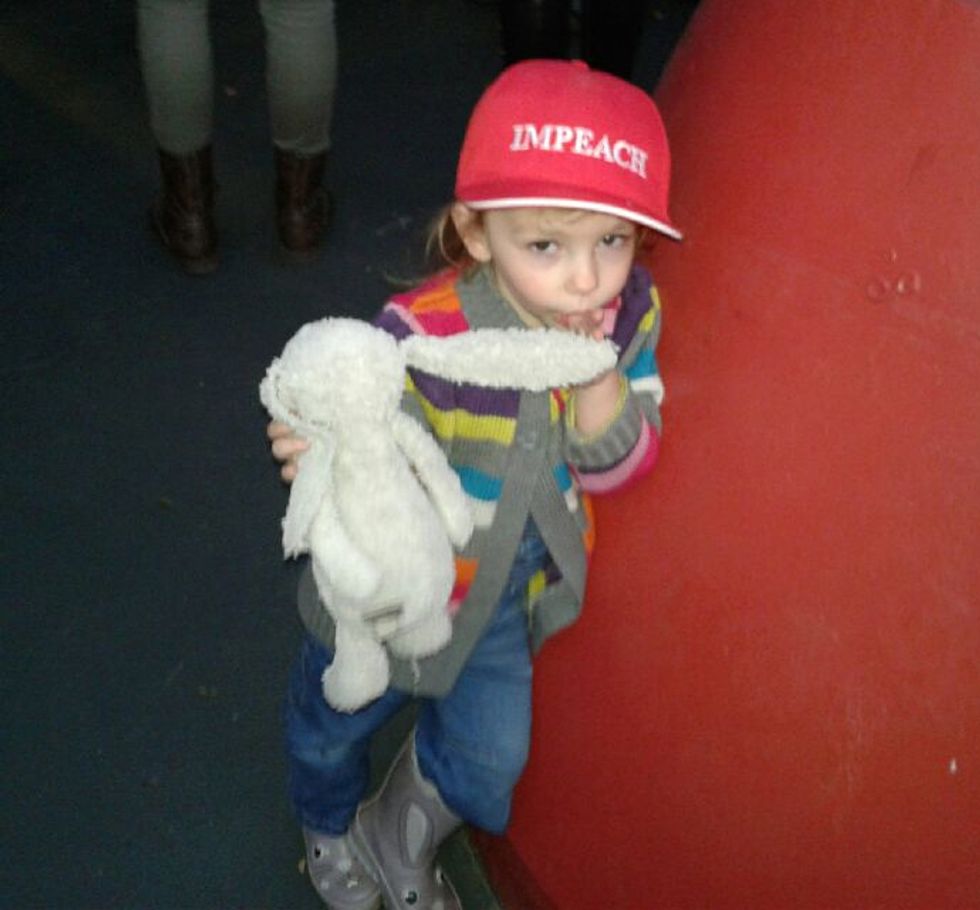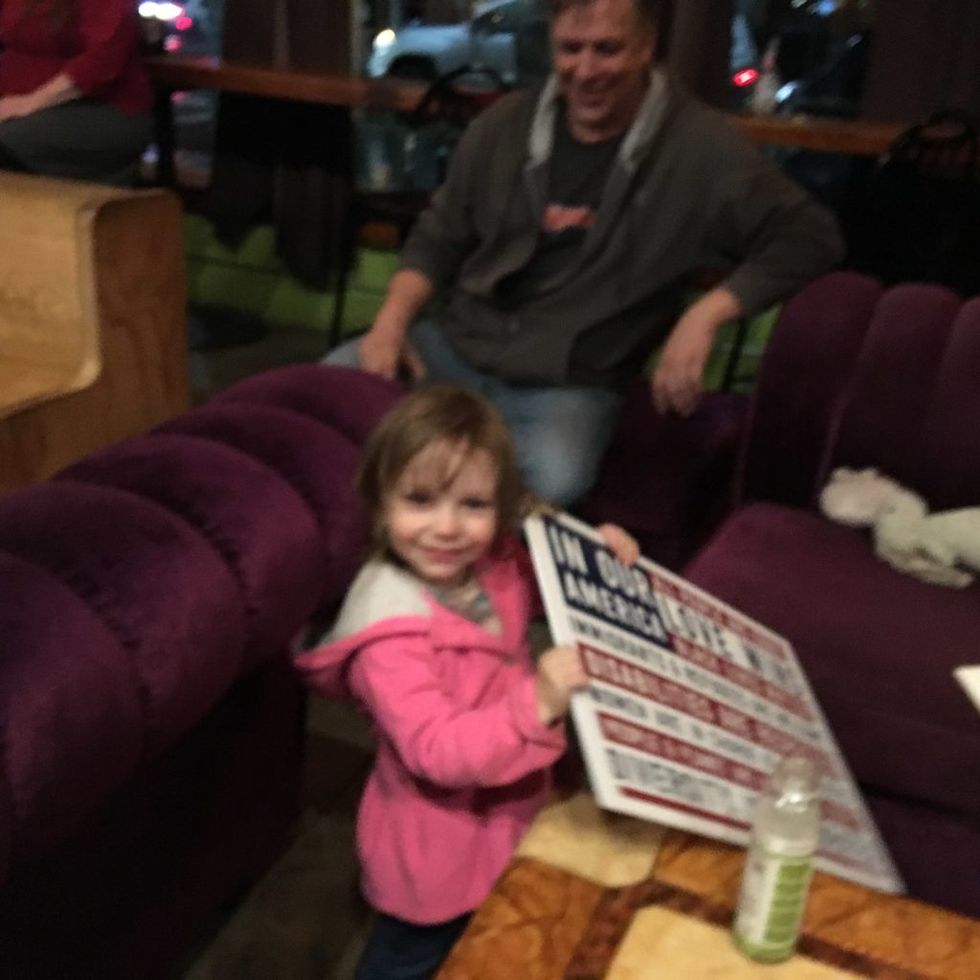 This is Wonkette toddler. She is currently on tour.
---
PICS OR IT DIDN'T HAPPEN, RIGHT? OK so theoretically yr Wonkette is dressing up as Trump's pee tape, because we are fucking lazy and never plan a costume, so we collaborated with Twitter to decide on a half-assed costume, assuming we half-assedly go buy the things we need before all the parties on Saturday night. So ... either you will get to see pictures of us in our very half-ass costume, OR YOU WON'T, because we couldn't even be bothered to go to Home Depot and buy yellow tape. Anyway, what are you dressing as for this year's un-Christian celebration of Satan?
OK, it is your top ten post, and you know how that works. But first, we must ask you nicely to MONEY US, by giving us money. (You know how this part works too!) You see, we have no ads, therefore all our operating expenses and all our salaries are paid by YOU! Yes, you right there, and you really are looking nice today. Wonkette is taking on new writers and trying to give raises to the ones who work eleventy-three hours a week already to tell you amazing stories, and we want to be able to do this MORE AND MORE! So please please please sign up to do monthly donations, so we can grow and grow! Will you do that? They can be small monthly donations, medium monthly donations, or YOOGE monthly donations. It takes all kinds! We even take thousand dollar and million dollar donations, OR MONTHLY MILLION THOUSAND DOLLAR SUBSCRIPTIONS, like if you are a secret famous celebrity fan of Wonkette! Seriously, if you are able -- DO NOT MONEY US IF YOU CAN'T AFFORD IT -- then pull out your wallet and sign up to throw money on our face every month! You can also pull out an envelope and stamp and send money to Wonkette, PO Box 361, Polson MT 59860 (new P.O box address! Update your address book!). Whatever, just please support us any way you can.
For instance, you could BUY ALL THE HATS! One says "IMPEACH!" (See below.) The others say "HELL. NO." AND "LITERALLY ANYONE ELSE 2020." Click here for more info!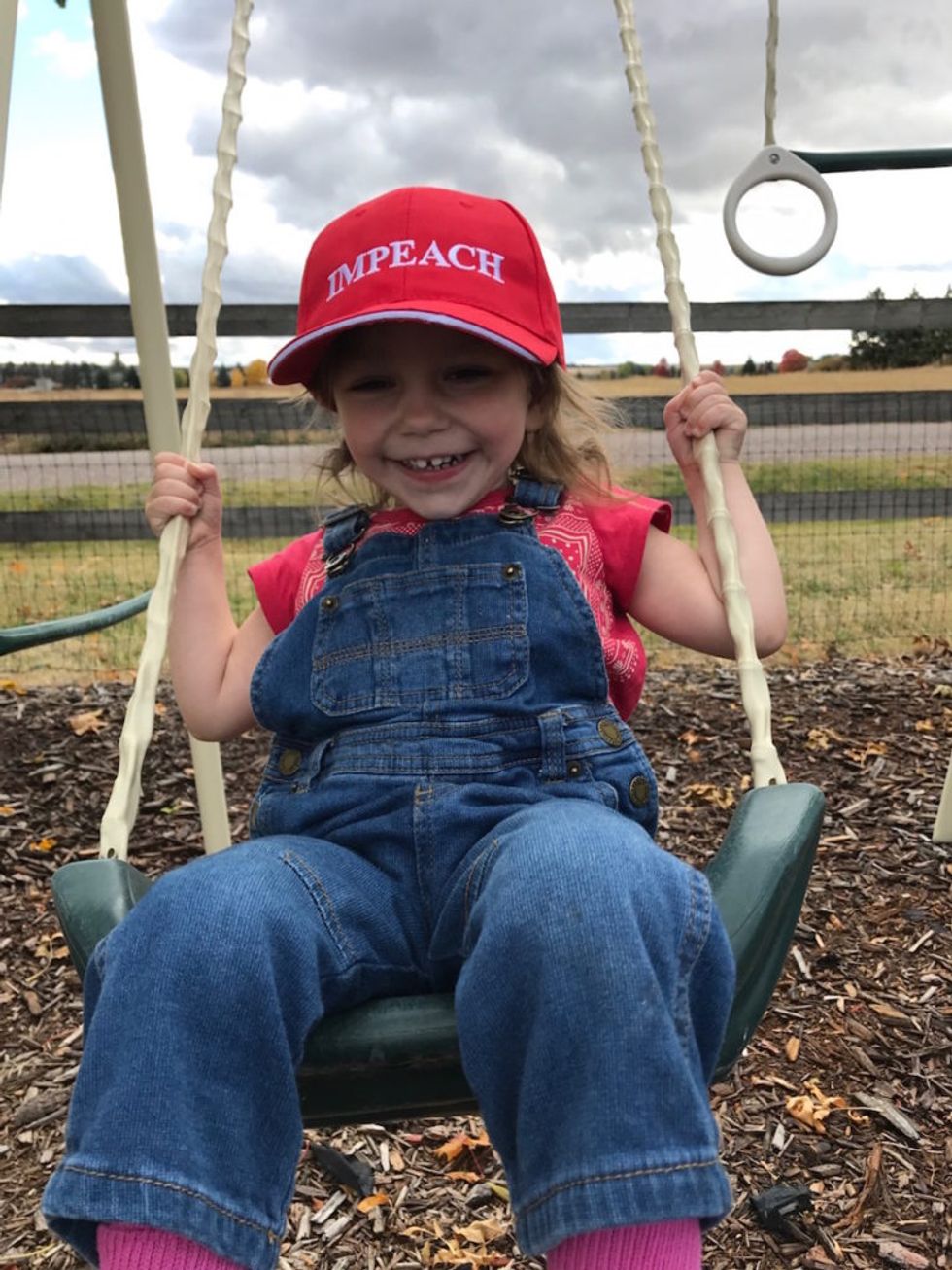 Did you know you can click through this picture to BUY THIS HAT???
There are many other products in Ye Olde Wonkette Generale Store! You should buy them!
Look, it's the traditional Wonkette Baby Donation Pressure Lion Of Cuteness, who likes it when you money us: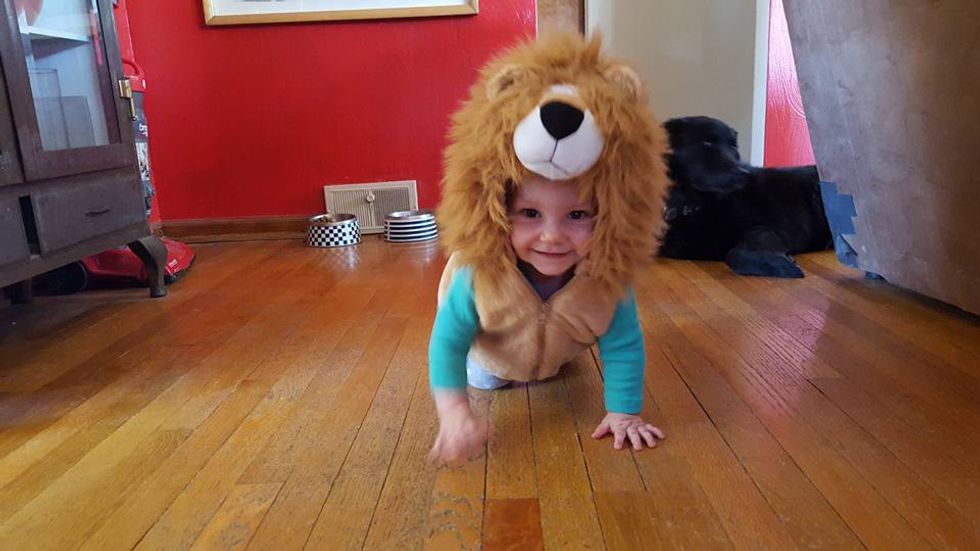 YOU CANNOT EVEN RIGHT NOW
We shall now count down the top 10 stories of the week, chosen as usual by Beyoncé:
1. Hey, Boomers, Maybe Don't Brag About How 'Your Generation' Thought Of Sexual Assault? Because they were the absolute WORST about it.
2. IT DOESN'T MATTER WHO PAID FOR THE FUCKING DOSSIER, YOU FUCKING ASSHOLES. JUST GOING TO KEEP SCREAMING THIS.
3. Al Franken Kicks Jeff Sessions In Nuts While Whole World Points And Laughs. Must see TV!
4. Jeff Flake: Fuck YOU, Fuck YOU, Fuck YOU, Fuck TRUMP, Bob Corker's Cool, I'm Out. Who will be the next Republican to speak out?
5. The Night The Men Told Me About The Times They'd Been Raped. Quite a read from our very own KillerMartinis.
6. AND THEN THE LADY WENT AND SAT WITH THE BULLIED BOY AND FUCK YOU SHUT UP YOU'RE CRYING. Best anti-bullying PSA ever.
7. General John Kelly Fucks Self With Donald Trump's Sword. Second week in a row in the top ten, and we are still in love with the headline we wrote.
8. Sundays With The Christianists: Give Jesus-Comics This Halloween To Be The Worst House On The Block. Aren't you glad Dok is doing this series again?
9. Don't Know How To Say This, But Donald Trump Really Sucks At Speaking English. Words, what do they even mean?????
10. And finally, Are These The Three Dumbest Fucking Reactions To The Trump-Russia Dossier News? Sure Why Not. Like we said, sure why not!
So there you go. Those are your top ten most clicked upon stories, according to Beyoncé. They are very good stories!
Oh, hey, sign up for our newsletter RIGHT NOW DO IT DO IT DO IT:
You are very good!
OK bye.
Yours in Christ THE DEVIL BECAUSE IT IS HALLOWEEN,
Wonkette
Follow Evan Hurst on Twitter RIGHT HERE.
Wonkette salaries, servers, and all of the things are fully funded by readers like you! If you love us, click here to fund us!
Evan Hurst
Evan Hurst is the managing editor of Wonkette, which means he is the boss of you, unless you are Rebecca, who is boss of him. His dog Lula is judging you right now.
Follow him on Twitter RIGHT HERE.