OK, MAYBE There Was Collusion.  Wonkagenda For Thurs., Jan. 17, 2019
Elections
January 17, 2019 08:52 AM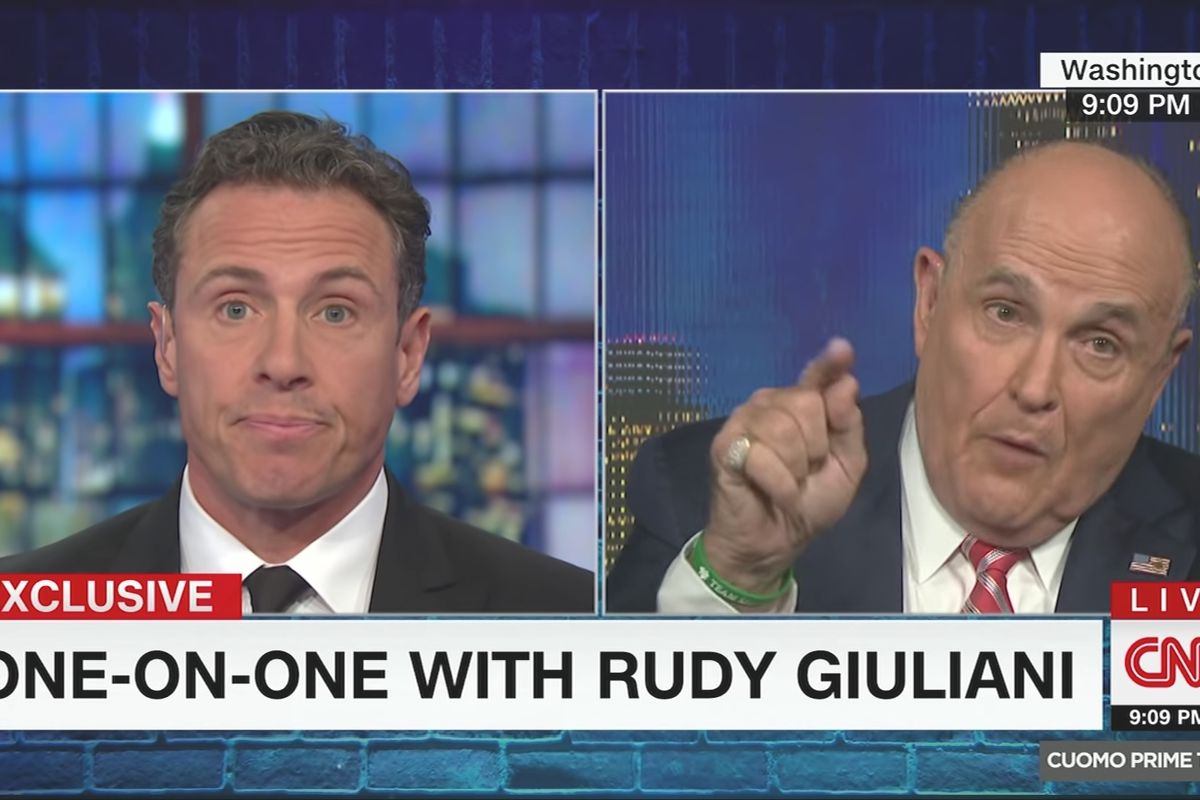 Morning Wonketariat! Here's some of the things we may be talking about today.
---
Nancy Pelosi grabbed Trump by the balls with her letter discouraging him from delivering a State of the Union address to a joint session of Congress while the government is shut down. Maggie Haberman gossips that Trump is privately screaming at his aides, "We're getting crushed!"Multiple outlets are reporting that both Trump's White House and all of Capitol Hill were caught off guard, noting that Pelosi's hilarious and legal move not only deprived Trump of the attention he so desperately craves, but also forces Republicans into the uncomfortable position of choosing between the party and national security. Commenting to Politico, Rep. Pramila Jayapal stated, "She's just a badass," adding, "There is some truth when she says, 'I'm a grandmother, I know a temper tantrum when I see it.'"
Pencil pushers are starting to freak out about Trump's shutdown, warning that if federal workers miss another paycheck, a drop in economic growth coupled with the loss of consumer and business confidence, combined with Trump's trade war and the long term sting on consumer credit ratings, could trigger a recession. Lucky for Trump, who gauges his success on the ebbs and flows of stock market, Wall Street's 1% hasn't noticed rank-and-file federal workers are on the verge of quitting en masse.
Trump's 2020 campaign manager and pubic beard-in-chief, Brad Parscale, says that they have all this polling data that says they're winning the war on messaging, but he refuses to show anybody. I guess Parscale's model is from a different school three towns over, and isn't available right now because it's currently vacationing in Russia.
We're going to assume Rudy Giuliani was ALLEGEDLY drunk (again) when he went on CNN last night to walk back the whole NO COLLUSION narrative that Trump and Co. have been peddling for the past two years. Perhaps Giuliani suffering verbal diarrhea after a bad word salad, or maybe he was just foreshadowing the next Mueller indictment, but Chris Cuomo was dumbfounded when Giuliani blithered, "I never said there was no collusion between the campaign, or between people in the campaign. I have no idea." [Video]
Aside from cleaning up Trump's sticky messes, Michael Cohen ALLEGEDLY paid the chief information officer of Jerry Falwell Jr.'s Liberty University $50,000 cash (in a Walmart bag with a boxing glove!) for attempting to rig useless internet polls, and creating a Twitter account with the sole purpose of making Michael Cohen a sex symbol. SERIOUSLY.

Yesterday morning we told you how Robert Mueller wasn't done with Rick Gates yet; now the Daily Beast reports that Gates is spilling the beans on how the campaign worked with shady Israeli intel firm Psy Group to brainwash people on social media. According to the Beast, the Trump team asked an evil DC law firm if the whole scheme was was legal, and they replied with a high-gloss shruggy emoji. ¯\_(ツ)_/¯

Deputy HUD Secretary Pam Patenaude is leaving today over what WaPo reports as a "Sisyphean undertaking." Citing former HUD officials, they say Patenaude was fed up with making sure the administration abided by fair housing standards amid reports that Ben Carson's alt-right lackeys didn't care about civil rights, and was exhausted trying to explain congressionally appropriated disaster relief to Puerto Rico for Trump.

A Marine combat veteran suffering from PTSD was almost deported by ICE after being detained and pleading guilty to trespassing and pulling a fire alarm in a hospital. Jilmar Ramos-Gomez, 27, was born in Michigan and currently lives in the Grand Rapids area. The ACLU tells NBC News that ICE officials were unable to comment due to Trump's shutdown.
The administration is expected to call for a massive investment in space lasers and anti-missile defense technologies in the (long-delayed) annual Missile Defense Review later this morning. Defense News has the nerdy bits and tech specs that include ramping up homeland defense against hostile actors like Russia and China, not just rogue states like Iran and North Korea, as well as drones with friggin' laser beams attached to their foreheads.
About an hour after Trump announces his Star Wars program, US officials will sit with a North Korean delegation in DC. Administration officials are blabbing that this is the precursor to Trump's second meeting with North Korean dictator Kim Jong Un, but foreign policy nerds are quick to point out that the North Koreans have been ignoring high-level US officials for the last several months, including blowing off Secretary of State Mike Pompeo.
Russian foreign minister Sergey Lavrov is mocking reports that Trump might be a Russian agent, claiming the press has "lowered its standards," adding, "This right is under attack from Congress and this doesn't make these attacks constitutional or less illegal." #LifeProTip: Never take constitutional legal advice from Russian diplomats.
Despite repeated assertions from CENTCOM that US was only selling weapons and providing "logistical support" for coalition forces in the the Saudi-led war in Yemen, the US has been training UAE forces in air combat operations. Nick Turse at Yahoo News got a trove of documents from the the Air Force Central Command that seem to show the US has been training coalition forces how to bomb Houthi rebels since 2016. They must not be paying attention, they keep hitting school buses and fruit stands.
Yesterday at least 19 people were killed or wounded, including four Americans, in a terrorist attack in Manbij, Syria. Shortly after ISIS/"the caliphate"/whatever claimed responsibility for the attack that claimed the lives of two US service members, a US contractor, and a civilian working with the DOD, Mike Pence claimed victory over terrorist forces in the Middle East. Pence's office even released an official statement that condemned the attack in one sentence, and claimed victory in the next. Later in the day, Trump held a meeting with his NSC staff and several Republicans that prompted Sen. Rand Paul to tweet his ball gargling enthusiasm for Trump's Middle East pull-out, which was promptly mocked by Fox's Brian Kilmeade. #MissionAccomplished
For the second time in less than six months, British Prime Minister Theresa May survived a vote of "no confidence." Multiple political parties, former prime ministers and government officials, and even prominent business leaders are now calling on the liberal Labour party to join the growing chorus of people calling for a second referendum, or "People's Vote." Theresa May and her band of conservative morons continue to reject the idea, and are now trying to cobble together a "Plan B" by Jan. 29.
Steve Carell is reuniting with Greg Daniels, the creator of "The Office," for a new workplace comedy series based around Trump's Space Force. The premise, according to the Hollywood Reporter, is all about figuring out how to make one of Trump's moronic ideas a reality. And Netflix already has the first teaser trailer.
And here's your morning Nice Time: IT'S MAYA, the polar pupper!

Send Your Cutest Delivery Girl www.youtube.com
Follow Dominic on Twitter and Instagram!

We're 100% ad-free and reader-supported, so consider buying us coffee, or get a subscription!
Dominic Gwinn
Dominic is a broke journalist in Chicago. You can find him in a dirty bar talking to weirdos, or in a gutter taking photos.